This page may contain affiliate links, which means that we may earn from qualifying purchases at no additional cost to you.
Bohol is one of the most popular tourist destinations in the Philippines, and it's easy to see why. Just a short hour and a half flight from Manila (or two hours by boat from Cebu), this exotic island has it all: beach, jungle, cultural sites, cute tiny monkeys… What more could you ask for?
And Bohol is a perfect tropical retreat if you're traveling with kids. It's not too difficult to get there and there is a lot to do nearby once you've arrived. While these sites aren't necessarily kid-focused, we found them to be kid-friendly.
When we went there, we were traveling with our one-year-old and had a great experience. Bohol is slow-paced, low-stress travel at its finest!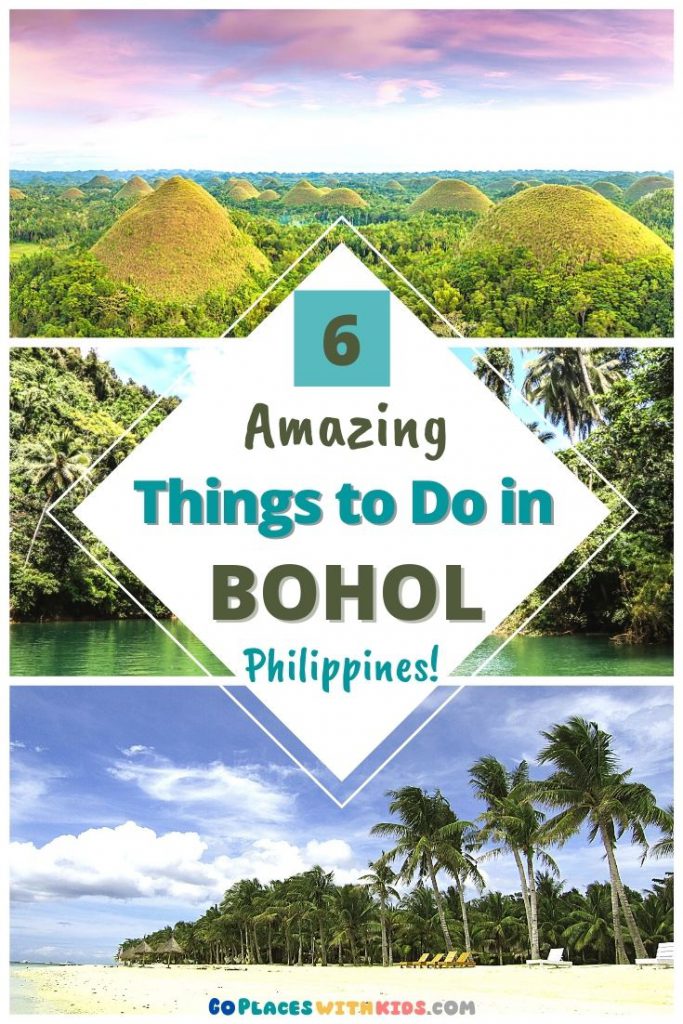 What to pack
Sunscreen and a hat– whether you're seeing the Chocolate Hills or spending time on the beach, sun protection is a must.
Cool clothes- two words for you: hot and humid.
Beach gear– You can't go to Bohol without spending some time at the beach. See this post for beach essentials and tips for a successful beach day with a toddler or baby.
Things to do in Bohol
Booking a tour
One way to make the most of your time in Bohol is to book a day package. The package we chose included all of the major sites in the area, plus a driver to take us around for the day. It's a convenient way to see the sights if you'd rather not arrange everything yourself.
If you want to book a package you can do it through your hotel, but we found a tour company on Facebook and booked it ourselves.
Without further ado, here are some fun and exciting things to do in Bohol!
1. Take in the famous Chocolate Hills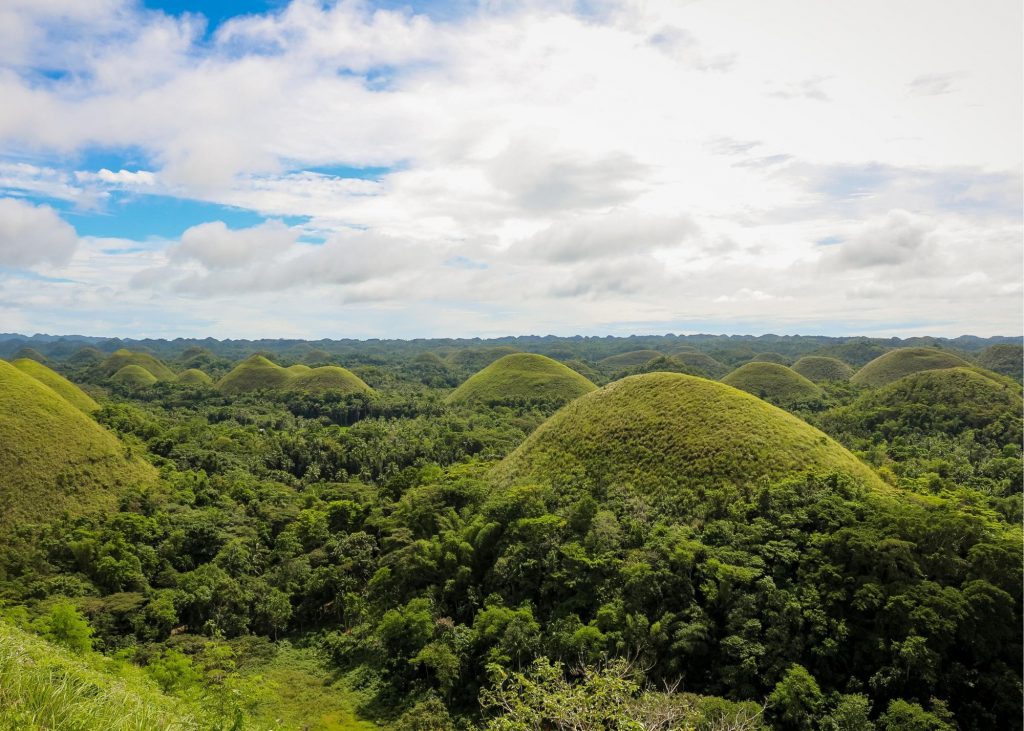 Probably the most popular place to visit in Bohol is the Chocolate Hills. This geological wonder is made up of over a thousand mounded, limestone hills spreading out as far as the eye can see.
During the dry season they turn brown- hence the name. It's a beautiful sight and a must-see if you're in the area.
We enjoyed our guide telling us some of the legends of how the hills came to be. The most popular one seems to be that the hills were the result of two feuding giants. During the course of the fight, large rocks were hurled back and forth between the giants, forming the large mounds that are the hills today.
Our son napped in his Ergobaby carrier through this whole excursion, but honestly, I don't think he would have been as impressed by a bunch of distant hills as we were, so it was kind of a win-win. He got some much-needed rest and we got to enjoy a little downtime to really enjoy the view!
2. Kick back and relax on a Loboc River Cruise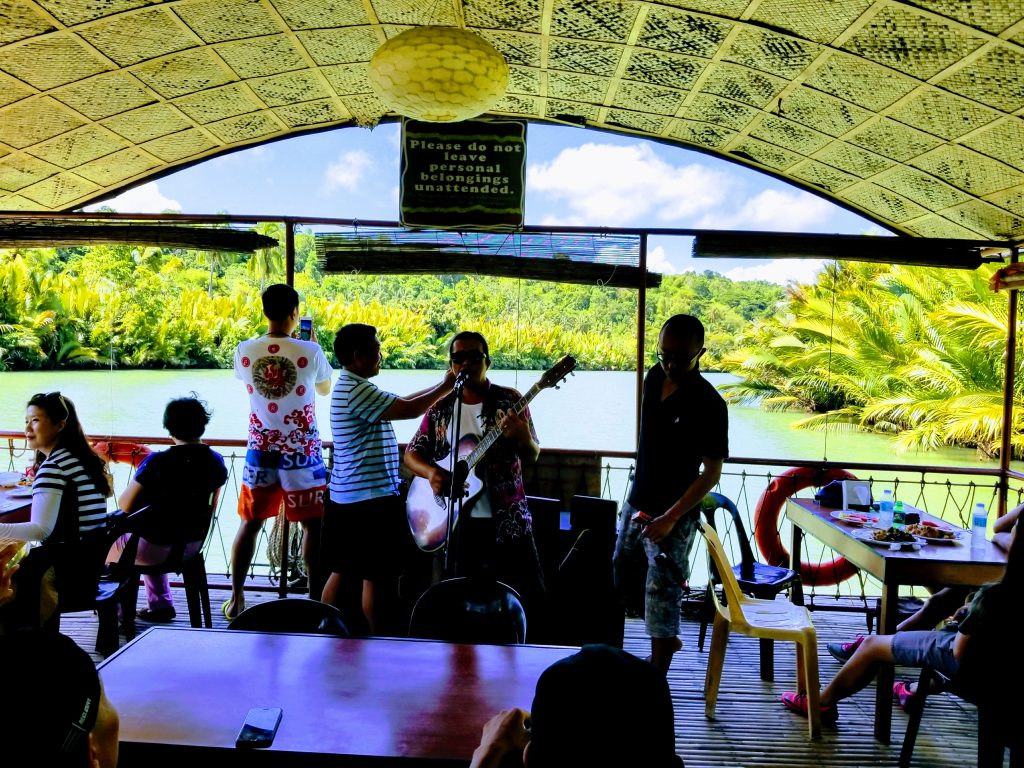 The Loboc River Cruise is a relaxing and entertaining way to spend an afternoon. Enjoy live music and a buffet of Filipino food while floating down the scenic Loboc River. The slow-moving river has lovely aqua water and is framed by lush vegetation on either side. The cruise lasts a little over an hour.
Halfway through, the boat stopped at a small village where locals were dressed up in traditional cultural clothes with some photo ops for the tourists who stop by. Really it's an opportunity for them to solicit for tips, so you just have to go into it knowing that's the intent.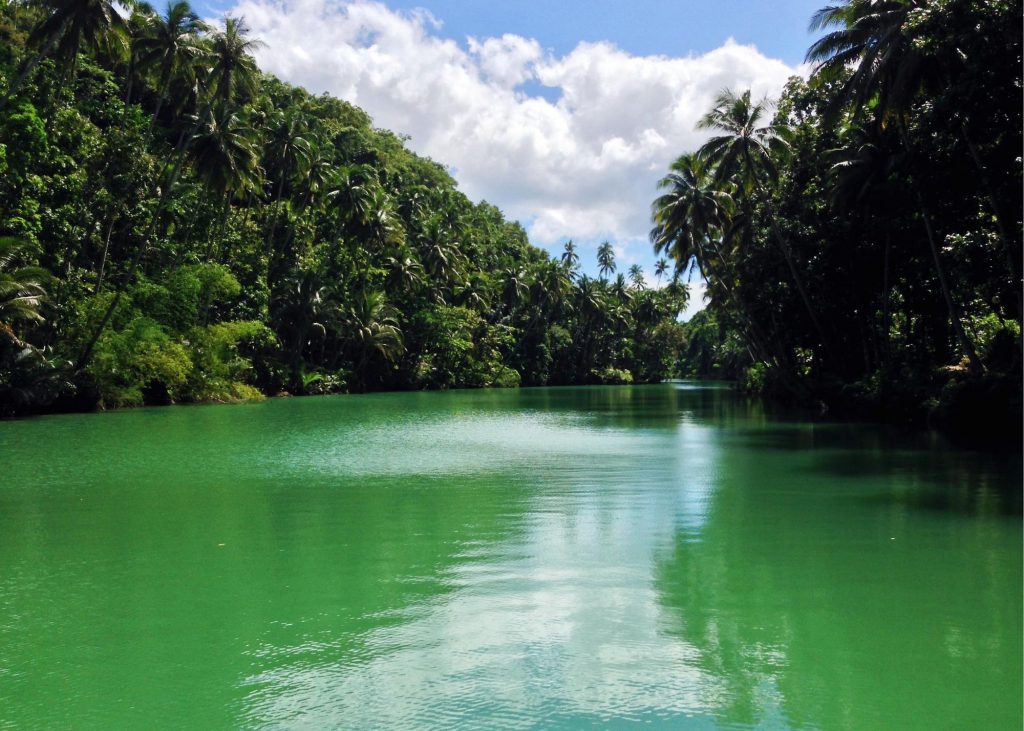 I was a little worried about our very mobile one-year-old being contained on a boat for several hours, but he did surprisingly well. The fact that it was during lunch was a big help, and he spent a lot of the time chowing down on food from the buffet.
When our baby would get bored, one of us would walk around with him or hold his hands while he walked up and down the boat. Overall it was a very pleasant experience.
3. Visit some adorable primates at the Tarsier Sanctuary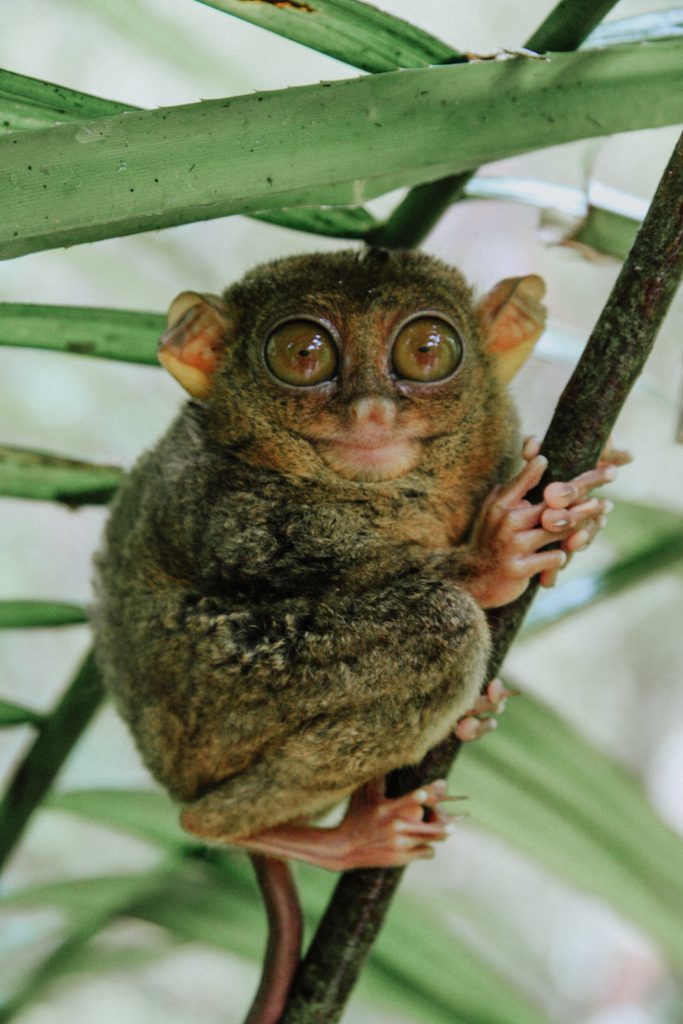 These adorable little guys are found only in a few areas of Southeast Asia, including the Philippines. The Bohol Tarsier is considered the world's smallest primate at only 4-5 inches. And they win the award for mammal with the largest eyes!
Tarsiers are nocturnal, so when you visit the sanctuary you have to stay quiet and refrain from using flash photography. It's a small place, so the whole visit only lasts 15-20 minutes.
4. Visit the Baclayon Church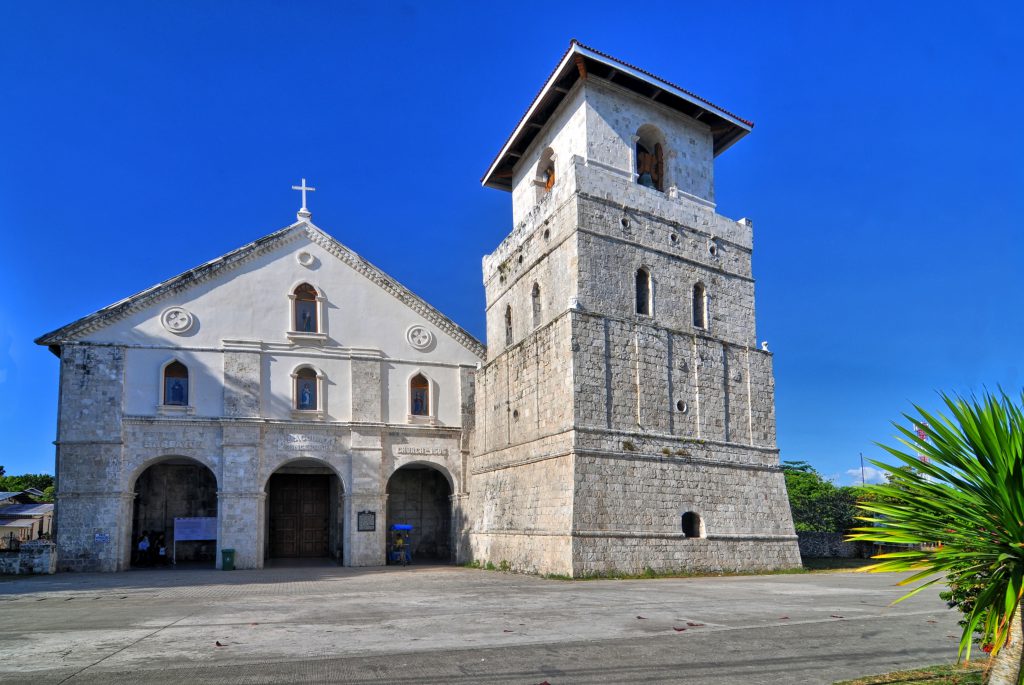 Located in the Baclayon municipality of Bohol, this beautiful church is thought to be one of the oldest in the Philippines. It was declared to be a National Historical Landmark by the National Historical Commission of the Philippines.
The church has a beautiful interior and a small museum that you can enter for a small fee. It is still an active church, so be respectful of worshippers who might be there when you visit.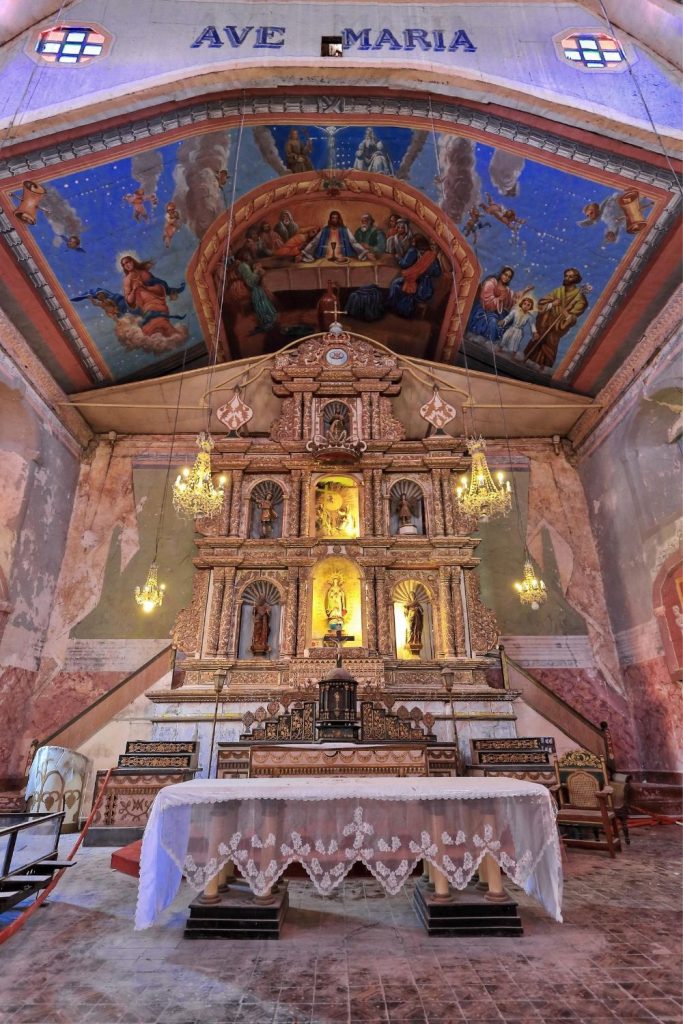 There was major damage to the church during an earthquake in 2013. Although reconstruction began in 2013, they were just completing repairs when we were there.
5. Stop to see the Bilar Man-made Forest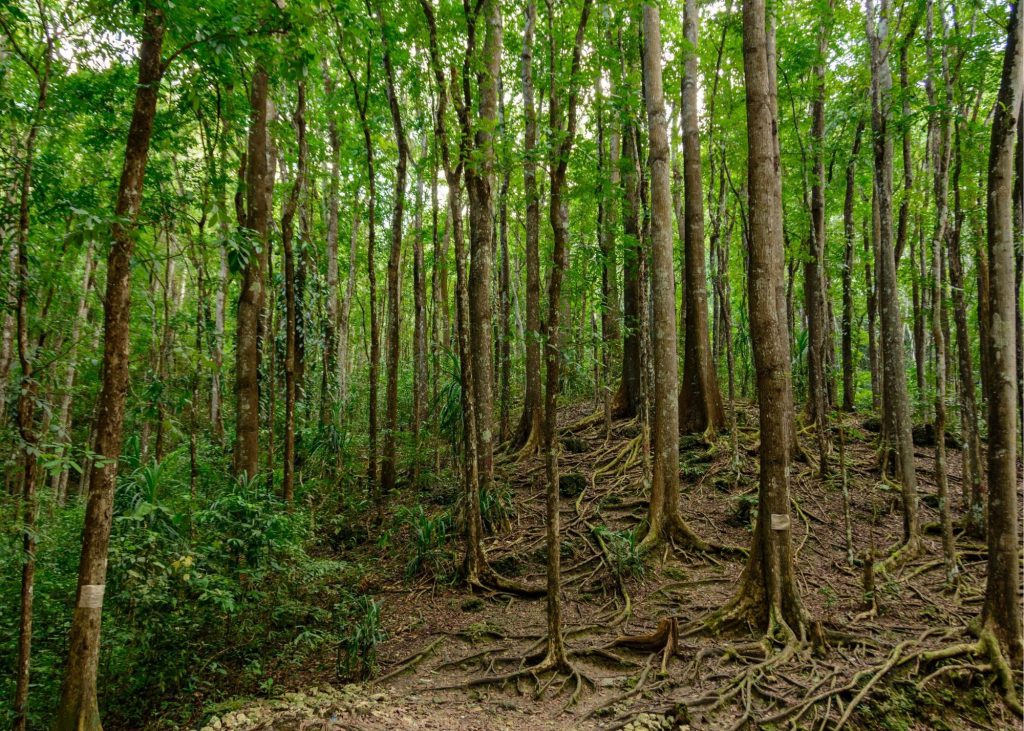 On the way to the chocolate hills, it's worth making a stop at the Bilar Man-made Forest. Stretching for about a mile on the border of Bilar and Loboc, this forest contains thousands of mahogany trees planted in the 1950s as part of a reforestation project.
You can tell when you enter the forest because you are immediately enclosed by towering trees arching over the roadway. And the temperature immediately drops under the shelter of the trees.
The trees themselves appear almost like rows of soldiers, uniformly straight and evenly spaced. And they have impressive root-systems spreading across the forest floor.
It is common for cars to stop for passengers to take pictures. If you choose to do so, just remember that it's still a highway and be cautious of oncoming traffic.
6. Spend some time on the beach
One of the top attractions of Bohol is its beautiful white-sand beaches. There are several different family-friendly options you can explore, depending on how much time you have.
Alona Beach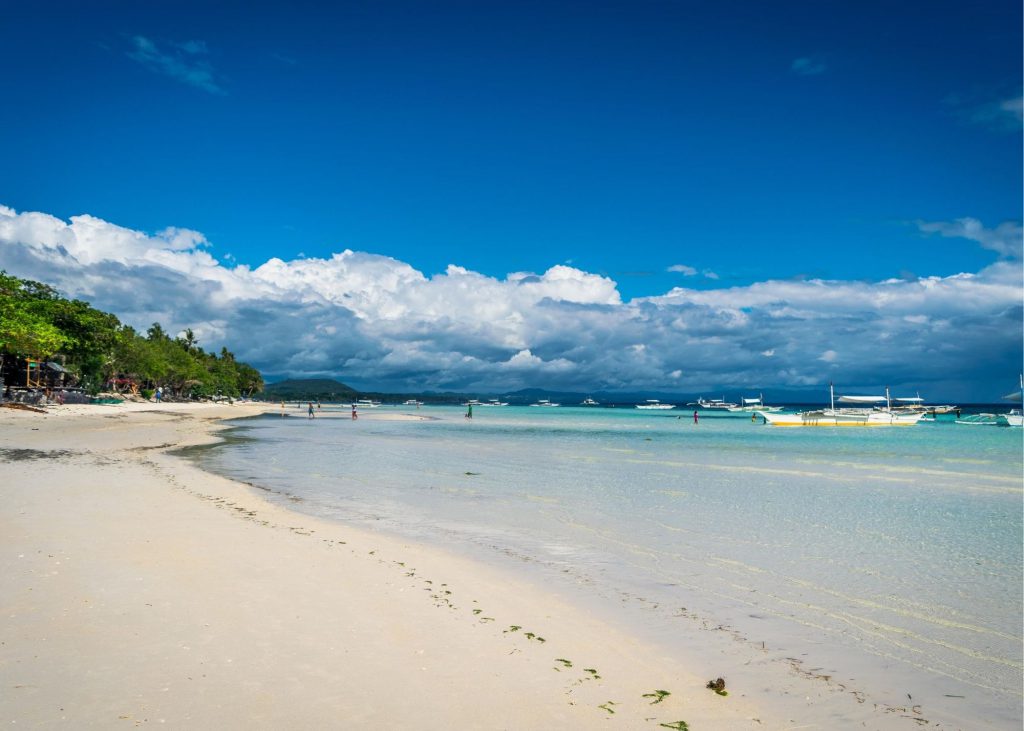 Alona Beach is one of the most popular places to visit in Bohol due to its soft white-sand beach and thriving marine life. Palm trees line the beach and it is bookended by rocky cliffs on each end.
The water is shallow and warm (but not too warm), so it is the perfect swimming place for young children. And although there are vendors selling services and other tourists, we found that it never got very crowded while we were there.
One of our favorite things to do while we were in Bohol was spending time on the beach, whether it was swimming or just going for a stroll up the shore.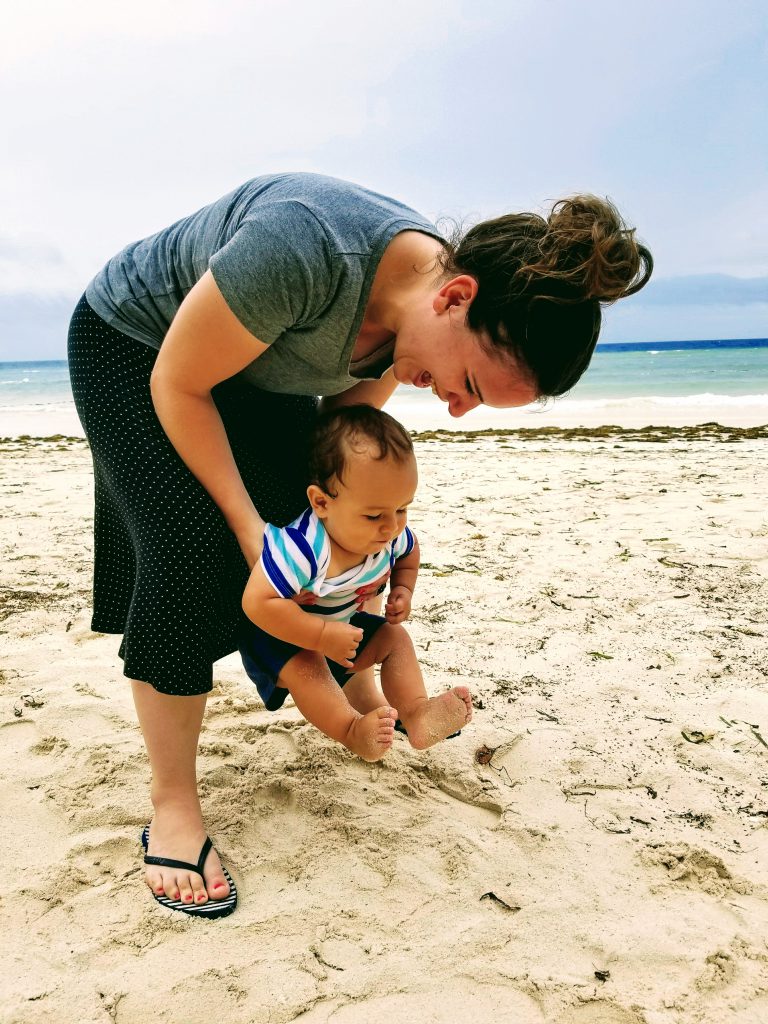 Our hotel was located right on Alona Beach, so we were able to take in the wonders of this pristine paradise every day. And let me just say, it did not disappoint. Our son was fascinated by the lapping water and soft sand.
One experience we didn't love…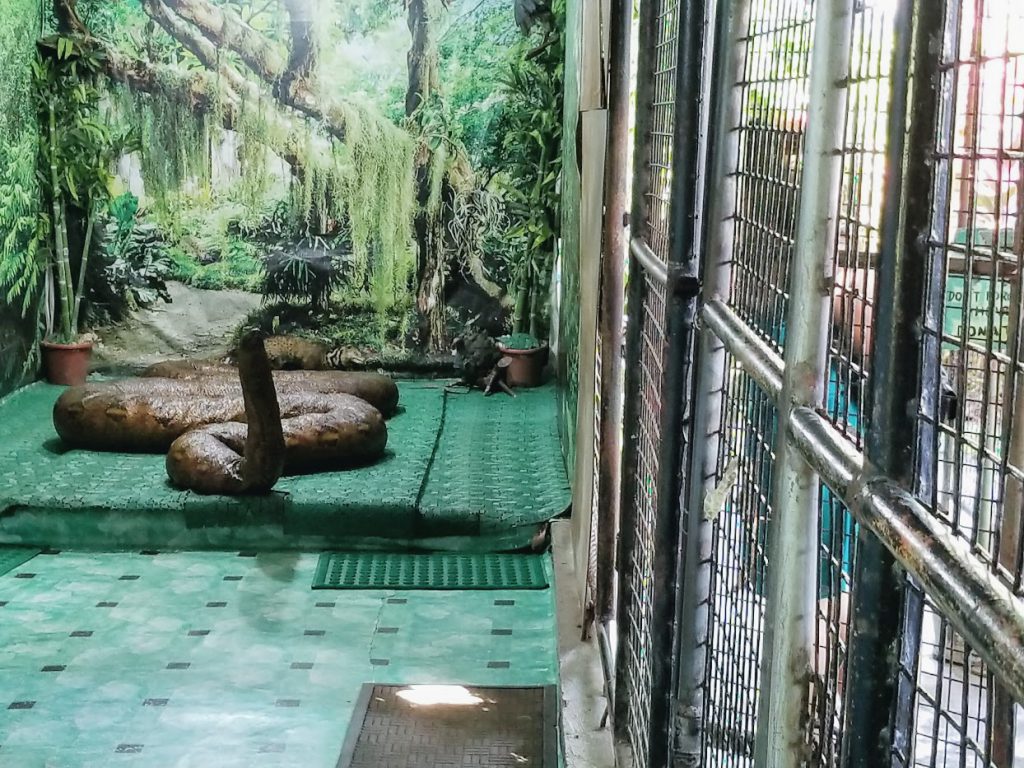 Also included in our tour package was a stop at the Bohol Python and Wildlife Park. There are several different kinds of animals, but the main attraction is the snakes.
This was the home of a massive snake named Prony, the largest known python in captivity at 23 feet and over 600 lbs. Although the snake died several years ago, it has been stuffed so you can still see how big it was. You can also pay a bit extra to hold one of their large snakes.
Although it's billed as a sanctuary, the conditions don't feel up to proper care standards. There were small, concrete cages and the animals seemed agitated. Given that, I wouldn't necessarily recommend it to others visiting Bohol.
Final Thoughts
We loved our visit to this beautiful and varied island. Bohol was a nice destination to visit with our baby because all of the activities we did were fairly relaxed and informal.
Although our plans in Bohol weren't necessarily catered to our baby, the activities we chose were enjoyable to do with a baby along.
In the end, it was a great, low-stress vacation for the whole family.
Other posts you might be interested in:
Baby and Toddler Beach Essentials (And Tips for Making Beach Day a Success!)
The BEST Places to Visit in Manila with Kids
Flying with a Baby- Activities, Snacks, and Tips for Success!