This page may contain affiliate links, which means that we may earn from qualifying purchases at no additional cost to you.
If you're looking for a relaxing, low-stress vacation with your family, there are lots of fun things to do in Cabo with kids. This is a great destination when traveling with kids. It's easy to get to and has a great laid-back vibe. There is enough to do to keep everyone interested without it being too strenuous for the little guys.
Los Cabos actually refers to a region encompassing two cities, Cabo San Lucas and San Jose del Cabo, both located at the tip of the Baja Peninsula. San Jose del Cabo is located closer to the airport and is a calmer, quieter area. Cabo San Lucas is located 20 minutes from San Jose del Cabo and is known for its recreational activities and vibrant party scene.
Given that this is a very popular vacation destination, there do tend to be a lot of tourists. And people selling stuff to tourists. But if you can get over the commercialism, it really is a beautiful location with lots to offer.
And there are benefits to a highly developed area, especially when traveling with kids. You can typically find a lot of the conveniences available at home (there is even a Walmart and a Costco nearby).
In Los Cabos, you can get the tropical vacation you've been dreaming of minus some of the concerns that come with more exotic locations. Read on for some awesome things to do in Cabo with kids!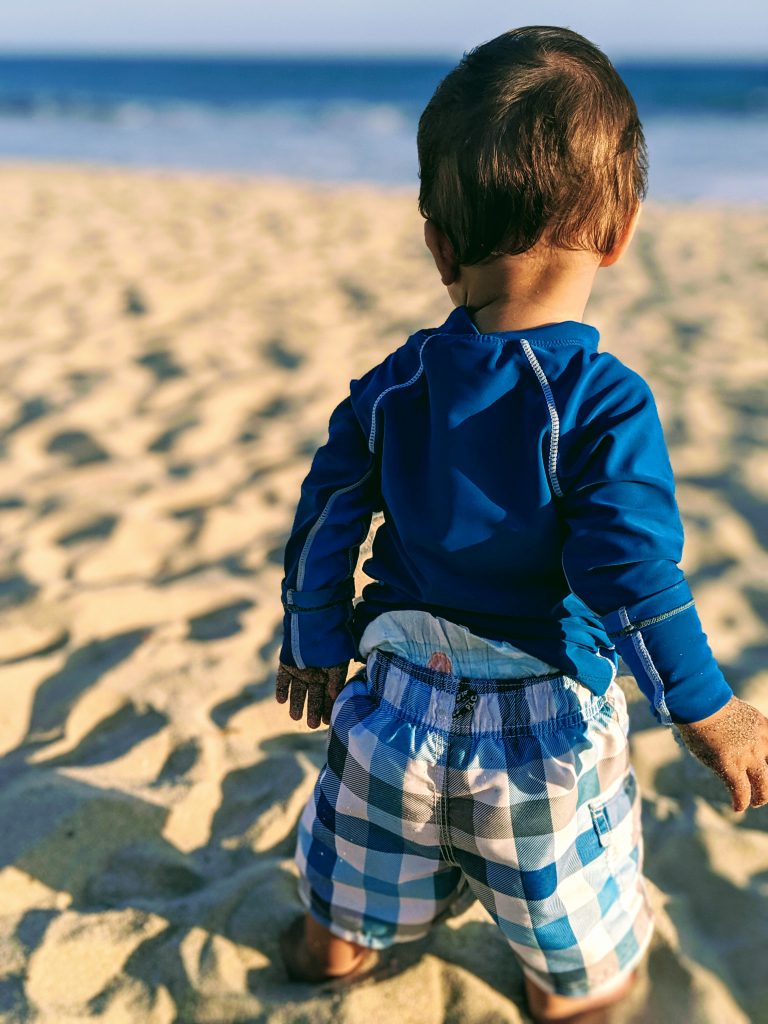 Tips for Young Kids
Combat the heat. Probably the biggest challenge of our trip was that it was hot. Really hot. So make sure your kids are staying hydrated and cool. Bring hats and cool clothing. If possible, plan to be inside or in the pool during the hottest hours of the day.
Be prepared with your beach/pool essentials. You'll probably be spending a fair amount of time at the beach or in the pool, so bring everything you need for water fun. Check out our packing recommendations and beach tips here.
Trip Tips
Prearrange transportation from the airport
When you are exiting the airport, you will be descended upon by hoards of taxi drivers and tour guides trying to sell you their services. (We heard it referred to as a "shark tank" that you have to pass through to exit the airport).
It is typically cheaper (and less stressful) to arrange for transportation in advance. We paid $90 round trip for a premium SUV transport to get to our accommodations by booking ahead, but we saw others charging as much as $180 for the same route.
We did a lot of research to compare different transport companies. In the end, we chose to go with Victor's Cabo due to good reviews and competitive pricing.
Private transport can be very expensive but maybe worth it if you have enough people to fill the van or SUV (eg. individual fees can be $20 per person, when the whole van is $100).
Getting around
Uber seems to be a good cost-friendly and convenient option for getting around (although they don't pick up at the airport). This is despite claims that there is a feud between the taxi and Uber drivers (ironically the top Google search on this topic brings up an article published by a taxi company about how "unsafe" Uber is because the taxi drivers will harass the drivers and passengers…huh).
We would have taken Uber, but since we were a large group and a lot of the taxis are vans, taxis tending to be cheaper than two Ubers for our group. You can haggle with your taxi driver to try to get the lowest rate.
Navigating the airport
The airport seems modern and efficient. When the airport staff saw our young kids upon arrival, we were directed to a speedy kiosk instead of having to join the long customs lines (thanks kids!).
Upon departure, you will need to pay taxes for any lap infants (around $17). Despite what we were told by our reservations agent before our trip, this does not need to be paid in cash. You can use a card.
Use a companion pass
Because Alaska Airlines has direct flights from our local airport, we were able to use an Alaska Companion Pass from our Alaska Airlines credit card.
Best Things to do in Cabo with Kids
Live that resort life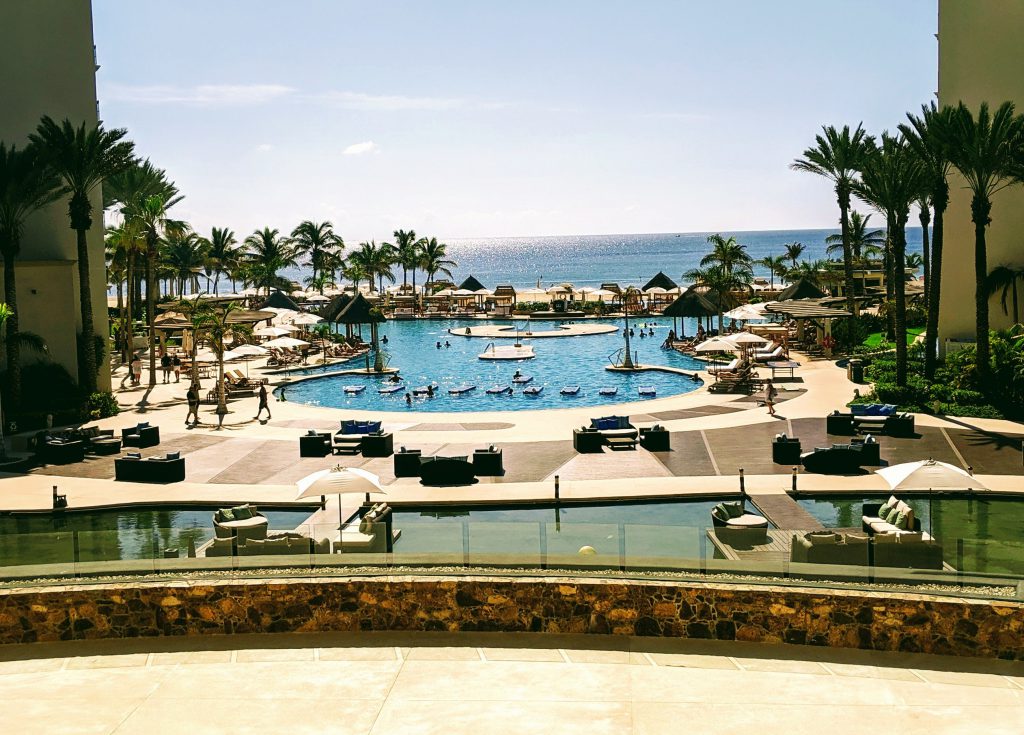 Los Cabos is a great destination if you're looking for a resort experience. There are lots of resorts to choose from and there are good redemptions and deals in Cabo if you like to use points or travel credits.
One of our reasons for going to Los Cabos was to try out an all-inclusive resort. We stayed at Hyatt Ziva Los Cabos and had a great experience. You can read our full review here.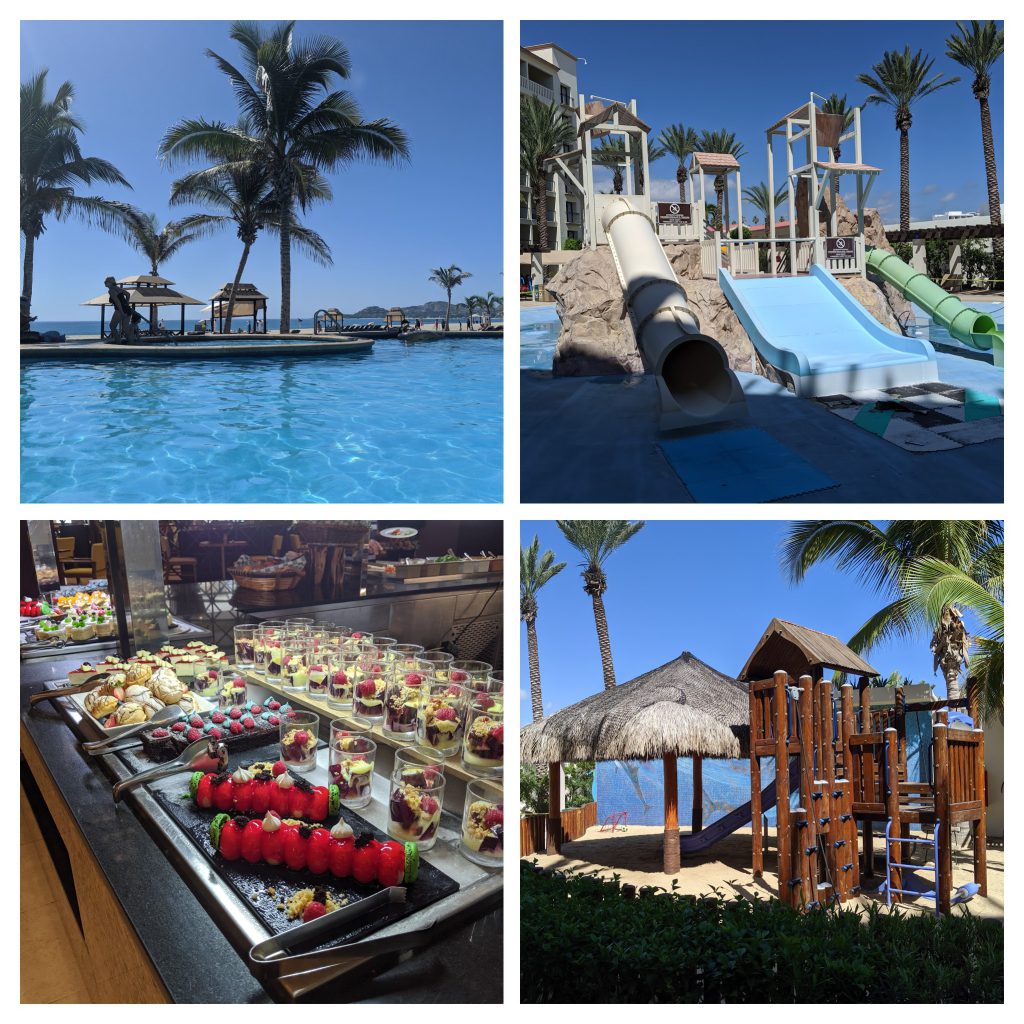 I'm a huge fan of resort stays when traveling with young kids because of the way it simplifies your life. At an all-inclusive resort, everything you need is right at your finger-tips.
Really, you don't have to leave the resort your entire stay if you don't want to (but usually we do!). All of your meals are covered, so you don't have to worry about finding places to eat or buying food.
There are pools to swim in, slides to play on, shows to see, and a kid's club if mom and dad want some time to themselves while the kids are entertained. And one of my favorite features is how easy it is to put young kids down for naps since you're so close to your room.
That's about as convenient as it gets when traveling with kids!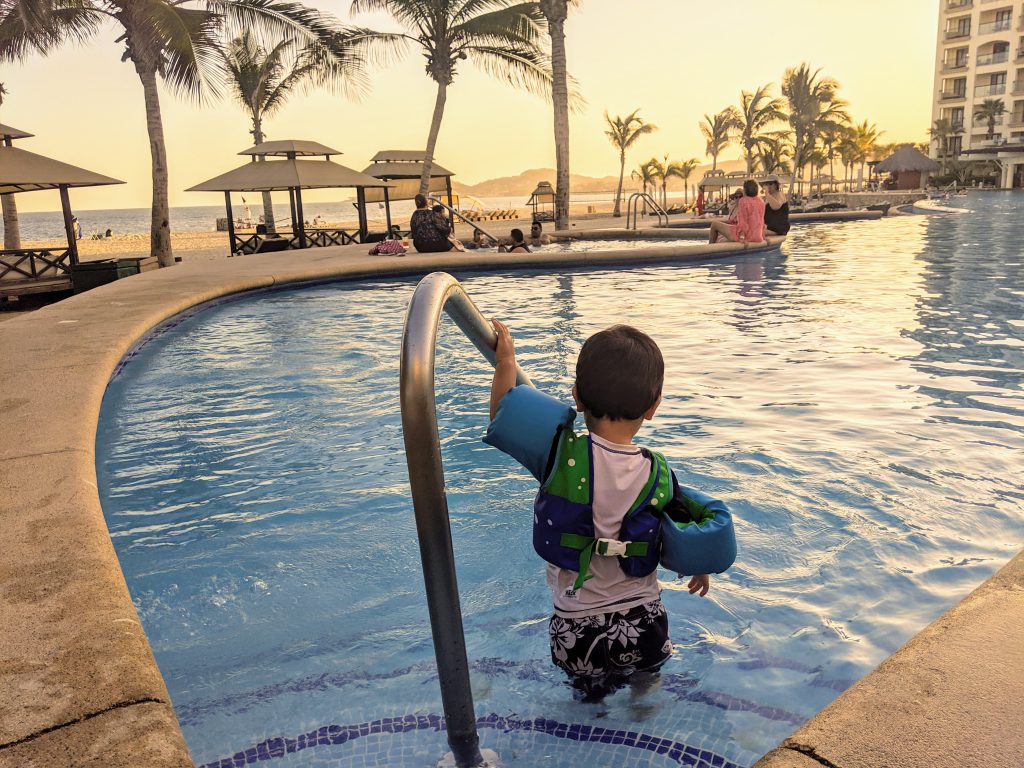 Spend some time at the beach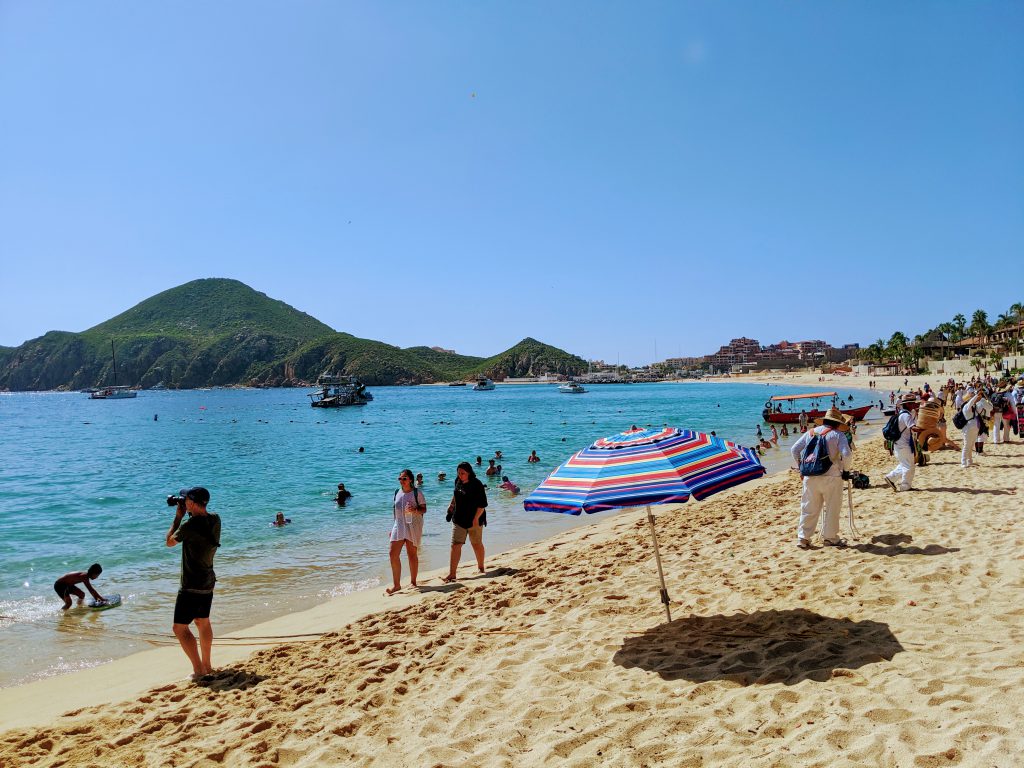 If you're visiting Cabo with kids, you will probably want to spend some time at the beach. Not all beaches in Cabo are swimmable due to strong rip currents in the area. So if you're planning a day at the beach you should do a little research. For example, there was a beautiful sandy beach in front of our hotel that was not safe for swimming. Which meant we had to go a little farther afield to get our beach time in.
We spent a day at Medano Beach, the most popular swimming beach in Cabo San Lucas. It was a great beach for young kids because of the calm water and soft sand. I would recommend going early in the day. By late afternoon it was quite crowded and the heat was sweltering. Even though we had a covered cabana, it was almost unbearably hot even in the shade. But our kids had a blast splashing around in the water and playing in the sand.
Go on a glass-bottom boat tour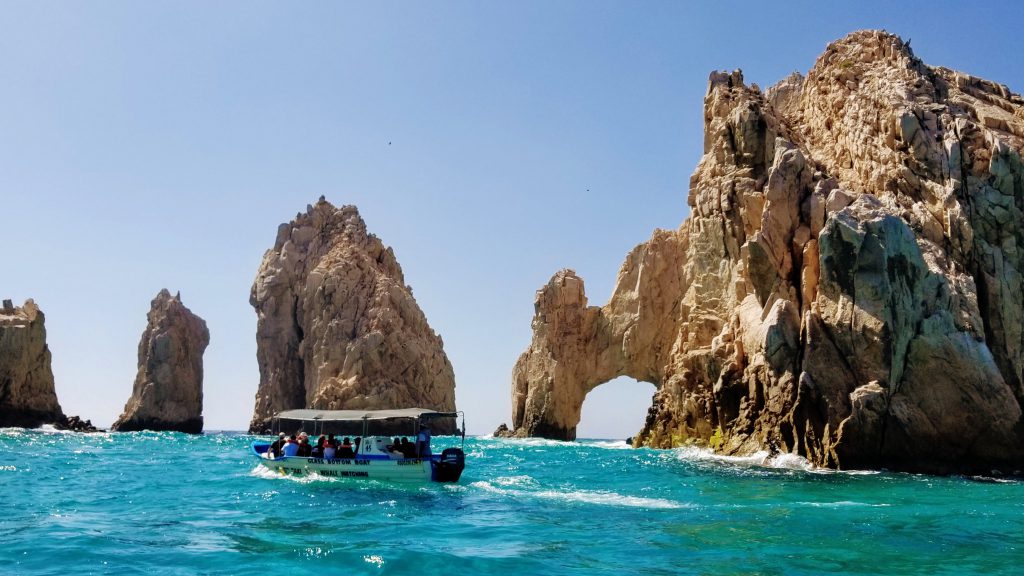 One of our favorite things to do in Cabo with kids is a glass-bottom boat tour. You can book a tour, but it's just as easy (and typically cheaper) to just walk along the marina or Medano Beach and deal with the boat drivers directly.
On this 30-40 minute tour, you will see schools of colorful fish, pass sea lions lounging on the rocks, and see the famous Arch of Cabo San Lucas. Our three-year-old loved zipping across the water in the boat and hearing the barking of the sea lions.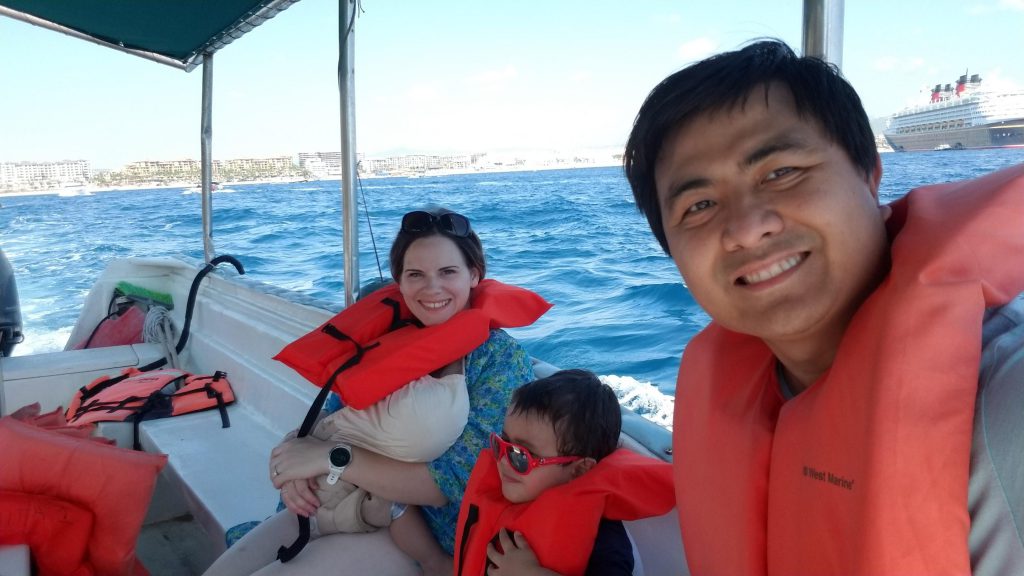 If requested, your boat can drop you off at Lover's Beach and then pick you up later in the day. This romantic beach can only be accessed by the sea and is a popular spot for swimming and snorkeling.
You can also take a short walk to visit the more tumultuous side of the small island, Divorce Beach (someone was getting clever with the naming here). Although Divorce Beach is not safe for swimming, it is a great spot for sunbathing and relaxing as it can be less crowded than Lover's Beach.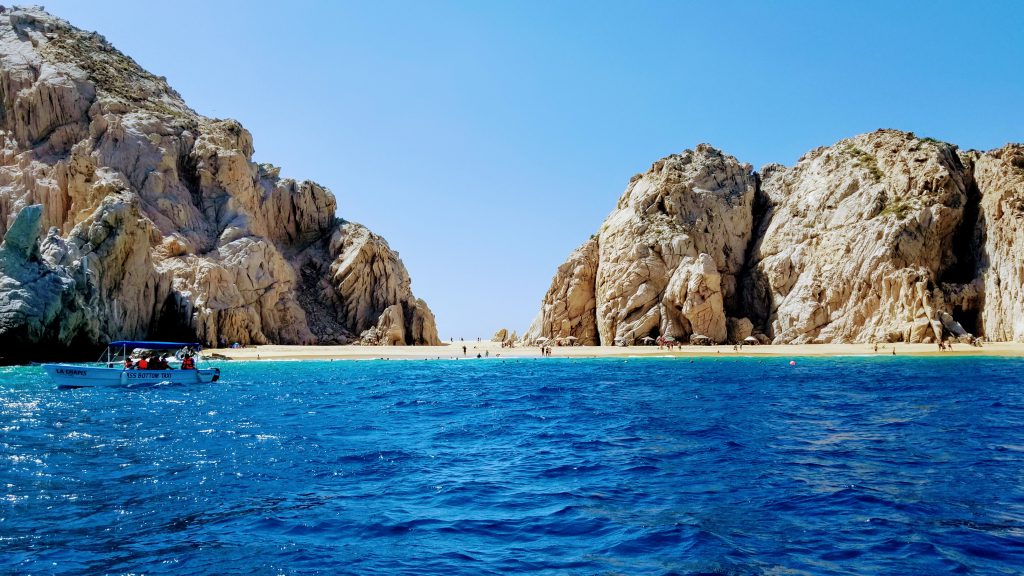 To be honest, while I love the idea of the glass bottom, in the end I don't think it adds much to the experience.
When I first heard about glass-bottomed boats, I pictured the whole bottom of the boat being made from clear glass, giving you unobstructed views of the sea below you. In reality, it was just a small pane of glass in the middle of the boat. And the only views we got were a couple of murky glimpses of some unidentifiable fish.
Maybe it was just the boat that we ended up with, but we found we had better views of the fish by just looking over the side of the boat.
That part aside, we found the boat trip as a whole to be very worthwhile. If you're visiting Cabo with kids, a boat ride can be an enjoyable experience for the whole family.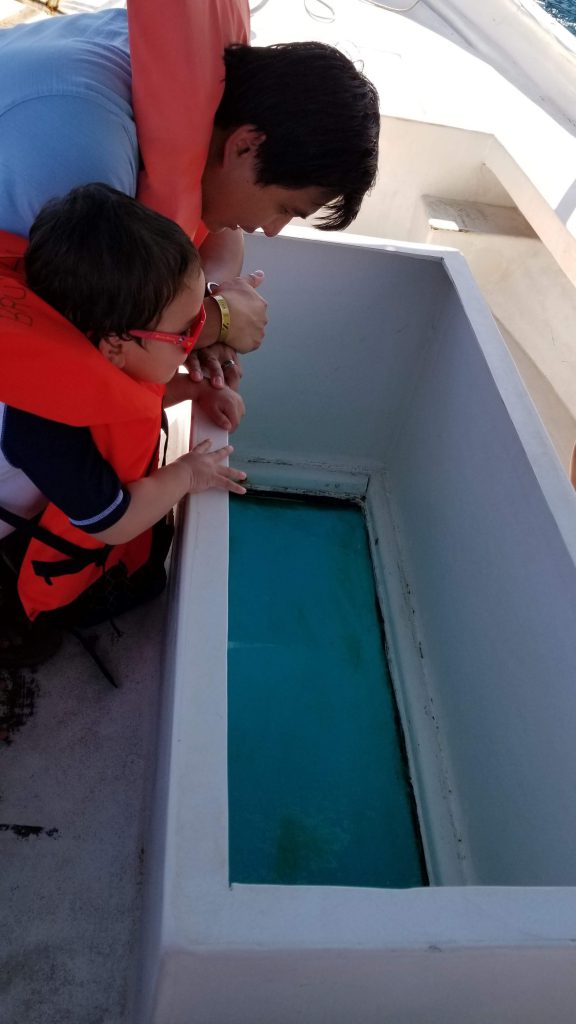 Enjoy a sunset horseback ride on the beach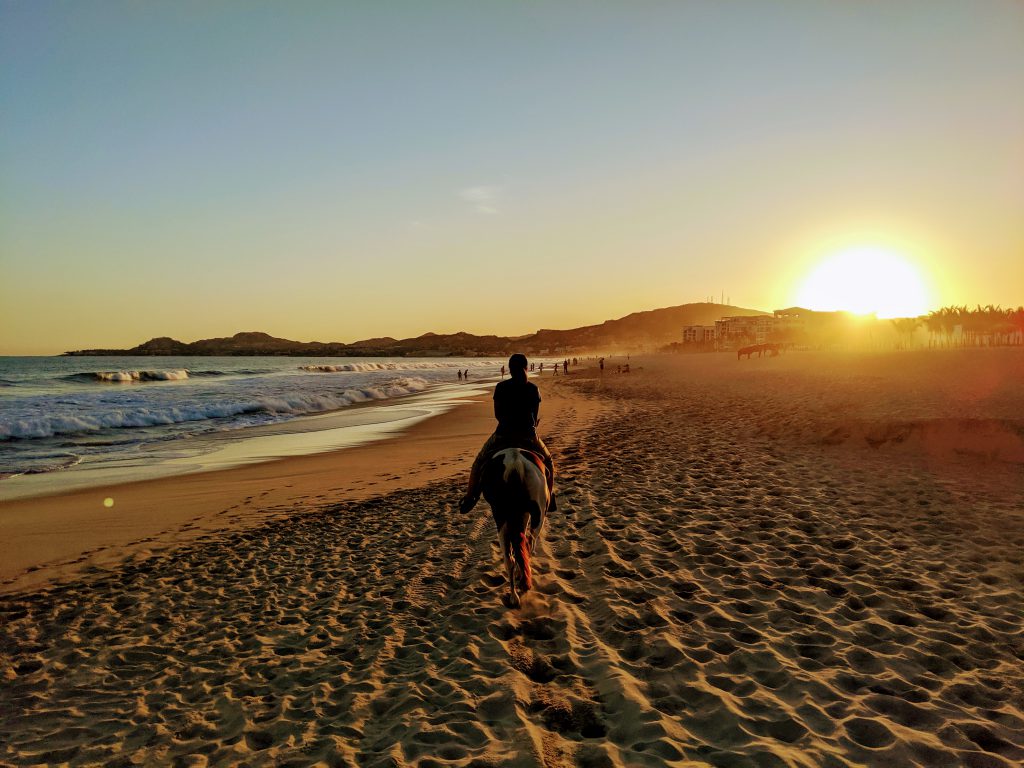 Is there anything more romantic than riding horses along the beach at sunset? Well, probably doing it without a child sitting on each of your laps… But even with littles along, it was very fun and picturesque.
We paid $20 per person for a half-hour ride (the kids were free because they rode with us). And that was about the perfect amount of time to hold our kids' interest.
Be aware that the individuals selling these services on the beach don't necessarily have the protective riding gear we would look for in the US (helmets, boots, etc).
So while the horses seem calm, it is good to be aware that there is still risk involved (as at any time when horseback riding). We do have riding experience and we chose to ride with our children, but use your own judgment.
Watch baby turtles being released to the sea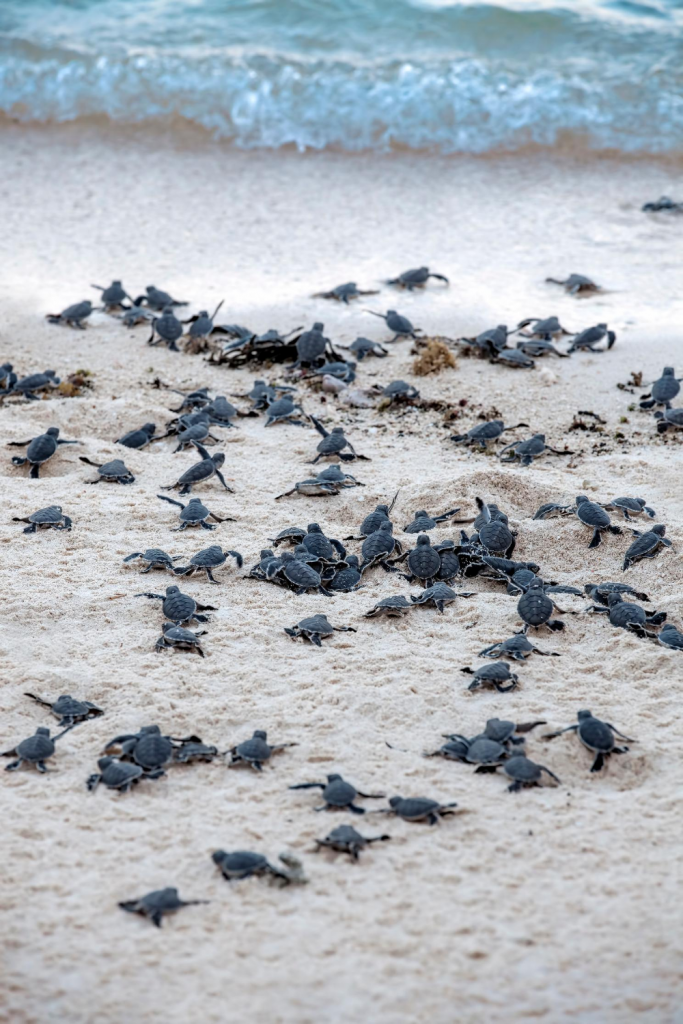 There are few things cuter than seeing hundreds of tiny baby turtles making a mad dash for the ocean. These little guys face some pretty big obstacles in their journey to the sea, not the least of which is resorts and tourists encroaching on their nesting grounds. Given that, it's nice to see them being protected and aided in their efforts to start their journey.
There are several ways to experience a turtle release in Los Cabos. You can book it through a tour group or conservation program. Some resorts also have turtle release programs, which is how we were able to experience it for free every night we were there.
Of course, you also have to make sure you're there at the right time of year. Typically turtles will start nesting in August and hatching will occur between September and December.
It was definitely a highlight for all of us, especially our three-year-old son. He looked forward to seeing the turtles every night and he talked about it for weeks after our trip. If you're looking for things to do in Cabo with kids, a turtle release should be top of your list!
Enjoy local food
We ate most of our meals at our resort to maximize the all-inclusive benefits. But we still made time to eat at some local places while we were there and had some delicious food.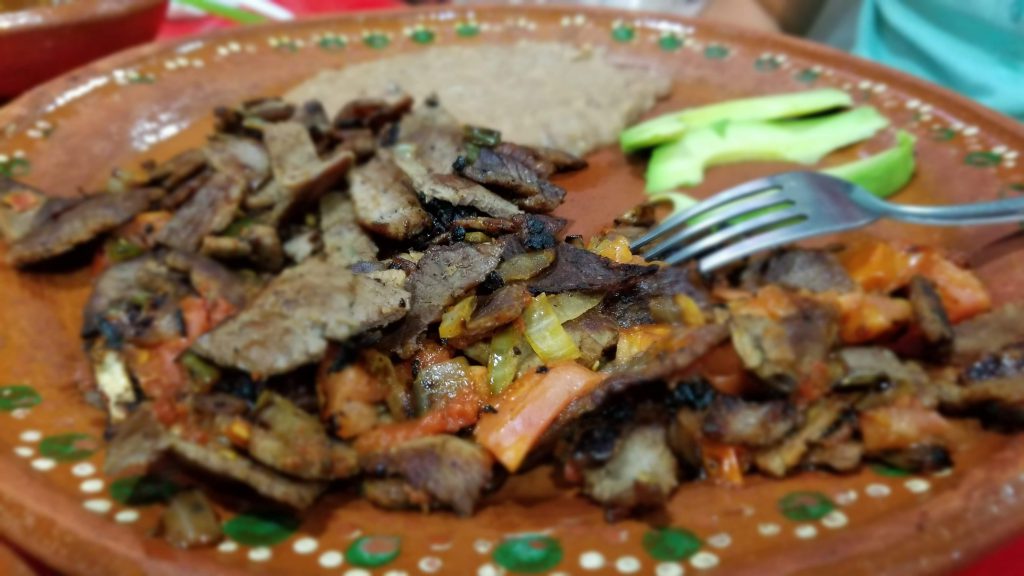 Probably my favorite thing that we ate was something we stumbled upon by accident. We were walking around town and found some sort of gathering at a park. Nearby we saw a food cart that seemed to be popular among the locals, so we had to try it out!
It ended up being a bag of chips topped with corn, cheese, and some spices. It sounds simple, but was it fun to try and quite delicious! The street vendor was not very fluent in English, so we had to pull out our knowledge of Spanish numbers to help the process along.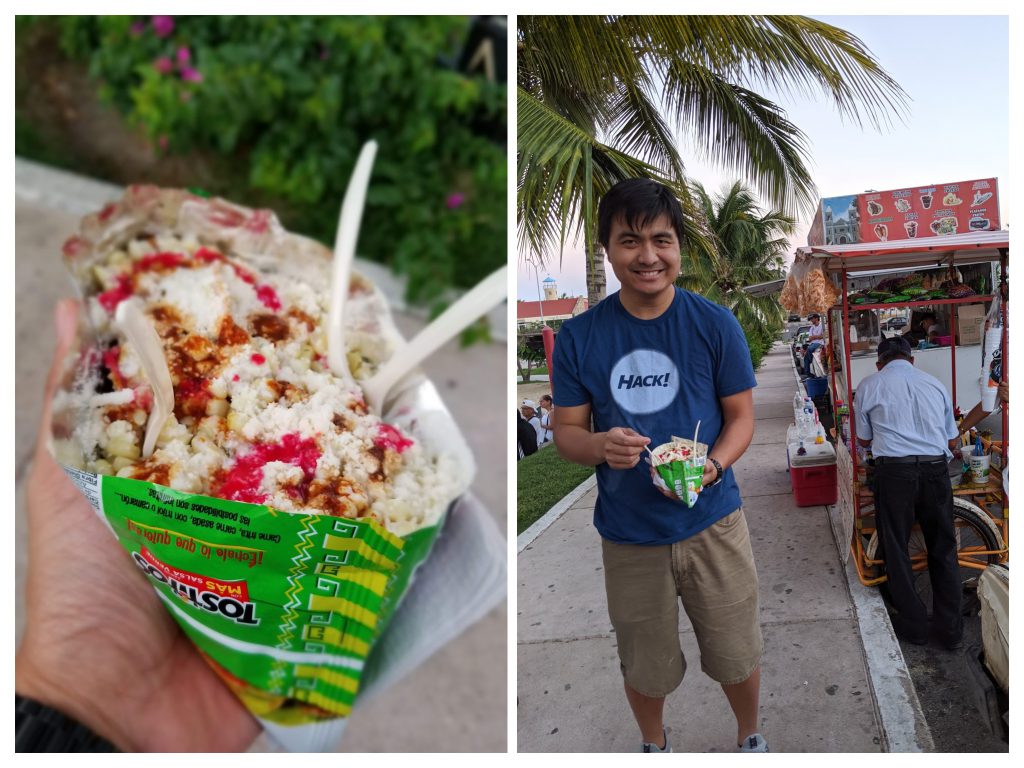 Final Thoughts
Los Cabos is a great destination for families. There are lots of fun things to do in Cabo with kids that the whole family will love. Whether you're looking for an escape from the cold winter months or just in need of a family vacation, add Los Cabos to your list of places to visit!