This page may contain affiliate links, which means that we may earn from qualifying purchases at no additional cost to you.
As the second-largest city in Italy, Milan is brimming with things to see and do. And if you're wanting to visit Milan with your baby like we did, there's no reason you can't still enjoy the sights!
This vast city is one of the main fashion capitals of the world, and a mecca for the chic and trendy. But beyond that, there are some spectacular historical sites that can rival any in Italy. We traveled there with our 11-month-old and found it to be a unique and enjoyable experience.
How to get around in Milan
Getting around in Milan is relatively simple. A lot of the main sights are within walking distance of each other in the city center. If you're staying nearby, you might not need to use transportation at all.
If you're traveling a little further afield, you have a few options. You can take a taxi, although they can be difficult to find and somewhat expensive.
If you don't want to have to bring a car seat and want a convenient, cost-effective option, stick with public transportation.
All of the public transportation systems are managed by the same company, ATM. A ticket (purchased at a ticket machine or newspaper stand) can be used for any of the methods of public transit (bus, tram, or metro). Children under the age of 10 are free.
Tips for visiting Milan with a baby
Bring a baby carrier (or stroller)
When you're out seeing the sights, you're going to want to have a way to transport your baby.
We used our Ergobaby carrier exclusively on this trip and found it to be very easy for getting around. It's also a convenient way to have your baby nap on the go. For more details on the benefits of using a baby carrier while traveling, see this post.
A stroller is another option, just know that there are places where you will not be able to bring your stroller, such as the Duomo rooftop terraces.
Prepare to explore museums and churches
If you're visiting Milan, you're likely going to want to spend some time in museums and cathedrals. This can be tricky, to say the least, with a baby. However, with a little preparation, it can be totally doable.
Having a few strategies up your sleeve, like planning naps, bringing something for your baby to chew on, and providing strategic snacks, can go a long way. For more ideas on managing a museum/church visit with a baby, check out this post.
Consider a City Pass
There are a few different options for city passes, which allows you to have access to many of the main attractions free or at a reduced price.
A great option if you're only there for a few days is the Milano Card. This pass includes free public transportation and free or discounted access to the top attractions in Milan. There are options for a 24-hour, 48-hour, or 72-hour pass. Once you order it online, it will be sent directly to your email.
Get a local SIM
We got a local SIM with TIM (a domestic telco provider) for our phone at the train station in Rome when we arrived because it's cheaper and you get better coverage.
However, if you have T-Mobile, they have great plans for international travel. They have free limited speed data access, so you don't have to worry about having a big phone bill when you get home.
If you don't have T-Mobile (or Google Fi), be sure you know what your data roaming options are. We found the local SIM to be the best option for us in price, speed, and coverage. To buy a SIM, make sure your phone is not carrier-locked.
Also, make sure you have a global-ready phone (meaning that the phone supports the frequencies of your destination).
Being connected online is extremely helpful for looking up information about sites, times, tickets, bookings, etc.
What to do in Milan
Visit the Duomo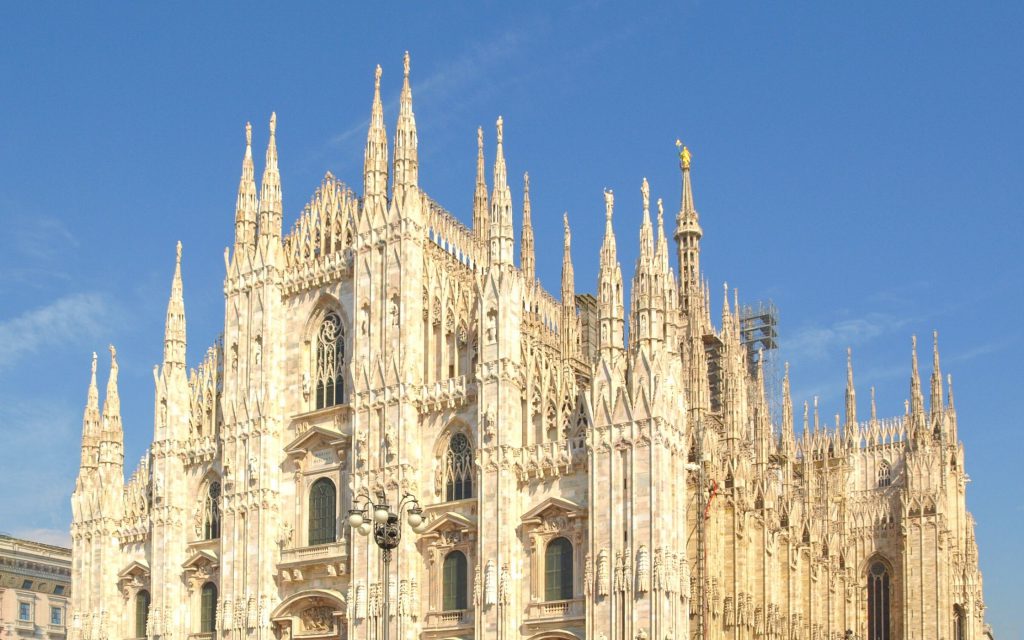 If you're in Milan, you absolutely cannot pass up the opportunity to experience the Duomo. The seat of the archbishop of Milan, this gorgeous cathedral is one of the largest churches in the world. It is still an active church and religious ceremonies are frequently performed within.
It took nearly six centuries to complete construction on this masterpiece building. The interior is simply stunning, with towering pillars, vibrant stained glass windows, and intricate design elements.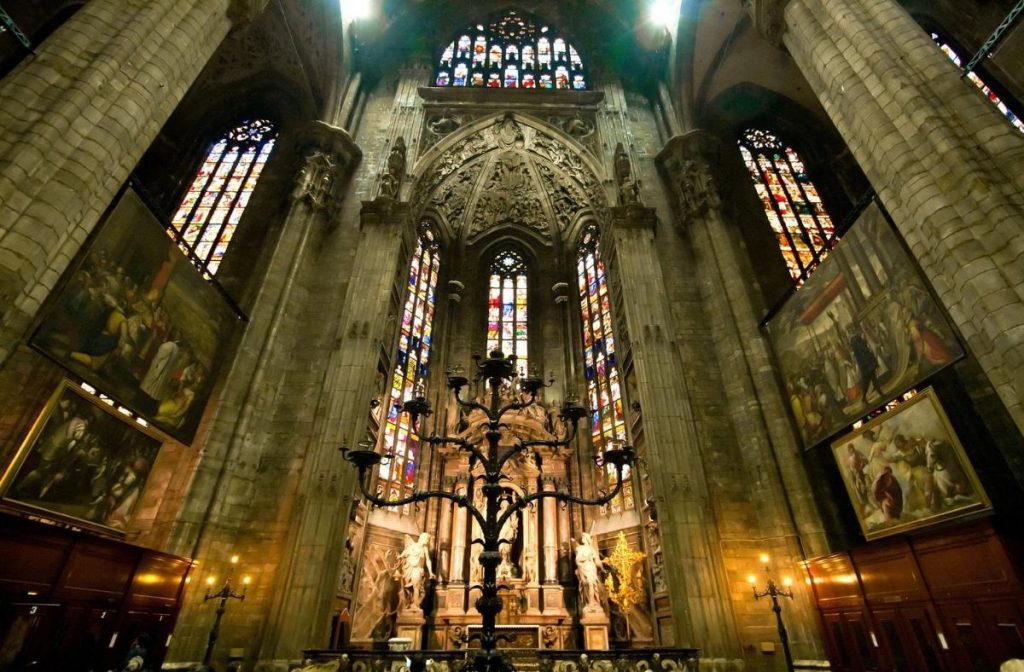 You need tickets to enter the cathedral, but you can purchase them the day of if you haven't gotten them in advance.
Climb to the rooftop terraces
While visiting the cathedral, you can also climb up to the rooftop terraces. It requires a separate ticket from the cathedral, but I would absolutely recommend it.
The expansive terraces allow visitors the opportunity for an up-close look at the thousands of statues and spires crowning the cathedral. As if that's not enough, you are also privy to stunning views of Milan stretching out below you.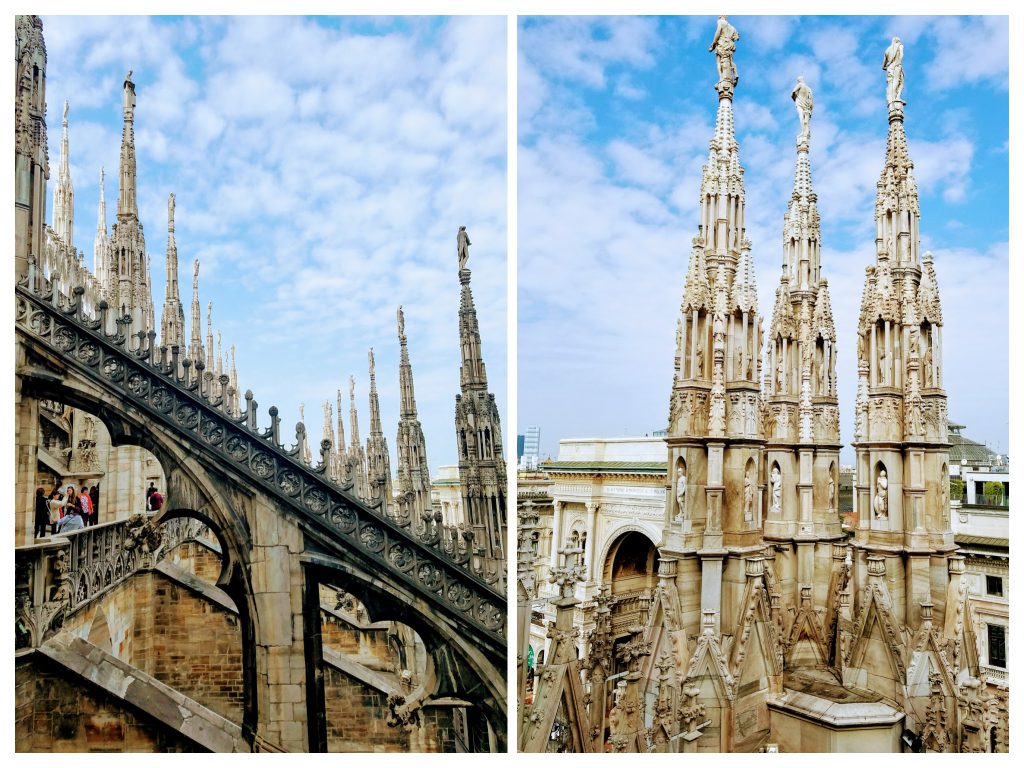 To reach the roof, you can either climb 250-steps to get there or pay extra for a ride up in the lift. We chose to take the stairs and didn't find it to be too strenuous.
This is a place where a baby carrier really comes in handy. Hundreds of feet above the city of Milan was not exactly someplace I wanted my baby crawling around. We strapped him into the carrier and felt confident that he was safe and secure.
Explore Sforzesco Castle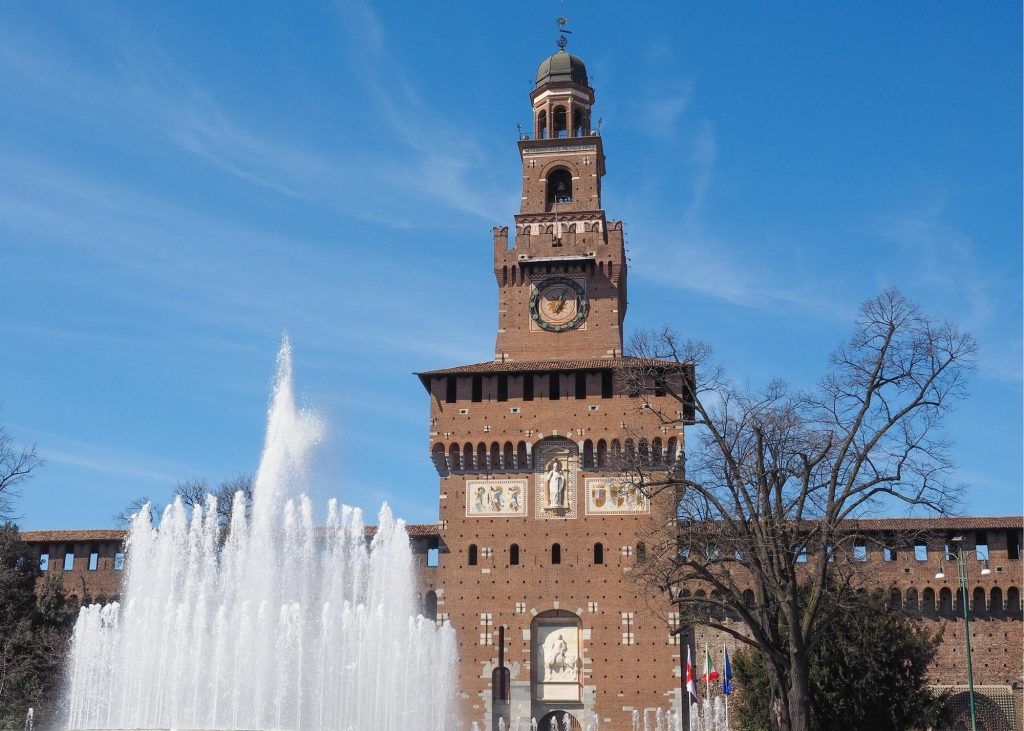 Castello Sforzesco was originally built as a fortress in the 14th century and then later housed the ruling Sforzesco family. Today it houses multiple museums and art exhibits.
One of the most notable exhibits is the Rondanini Pieta, one of the last works of Michelangelo.
Some of the other museums include an Egyptian museum, archaeological museum, and a museum of musical instruments, to name a few.
Give yourself several hours to explore this massive castle.
Stroll through Parco Sempione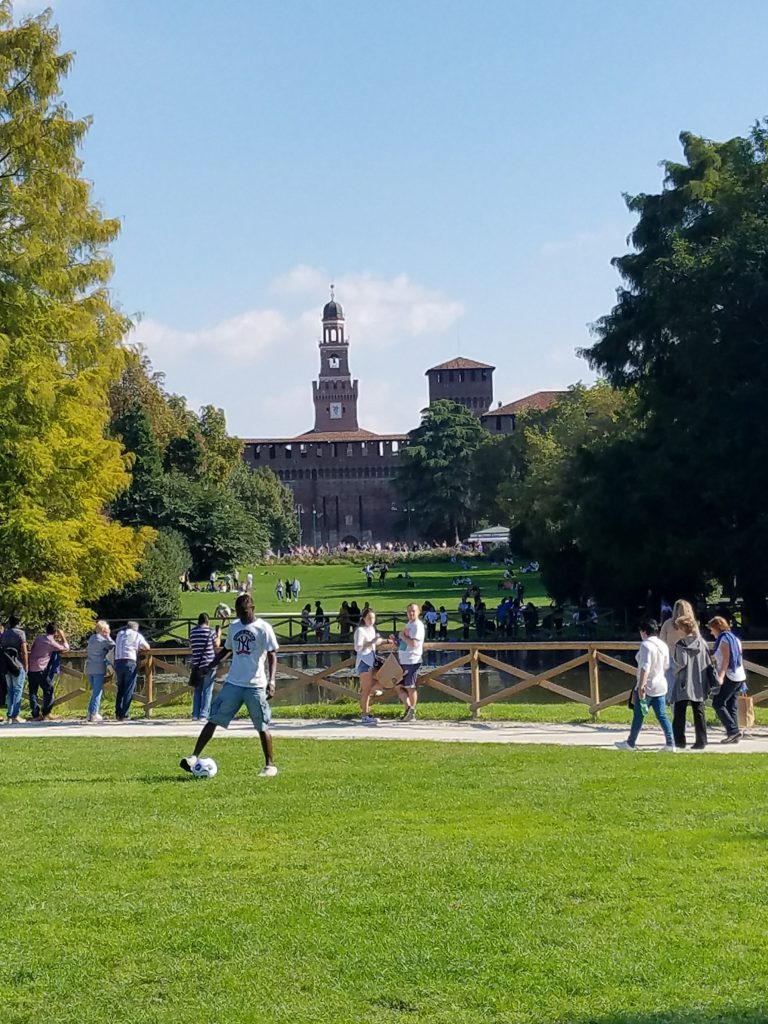 Stretching out behind Sforsesco Castle, Sempione Park's 95 scenic acres is a perfect place to relax and unwind. It has both nice open spaces and towering shade trees.
This is a great place to plan some downtime for your baby to crawl or toddle around or take a nap. We stopped here to take a break after a busy morning at Castello Sforzesco. This is actually where our son took his first steps!
Just outside the park on the opposite side from Sforsesco Castle is another iconic structure, the Arch of Peace.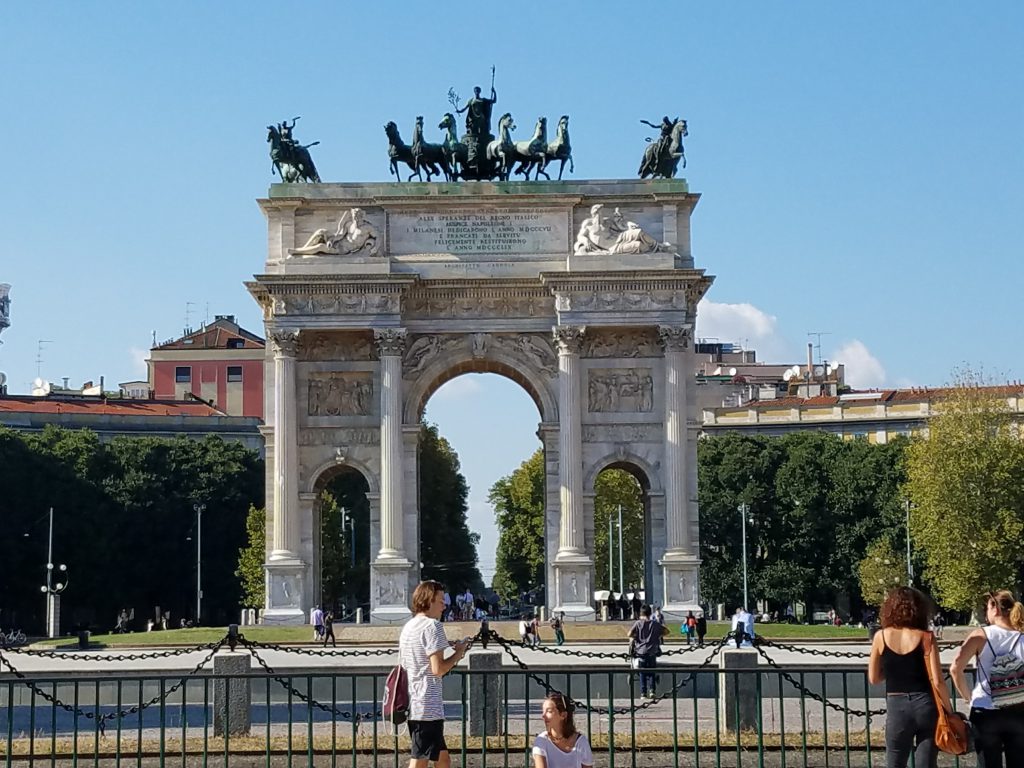 Do some shopping (window or otherwise…) at Galleria Vittorio Emanuele II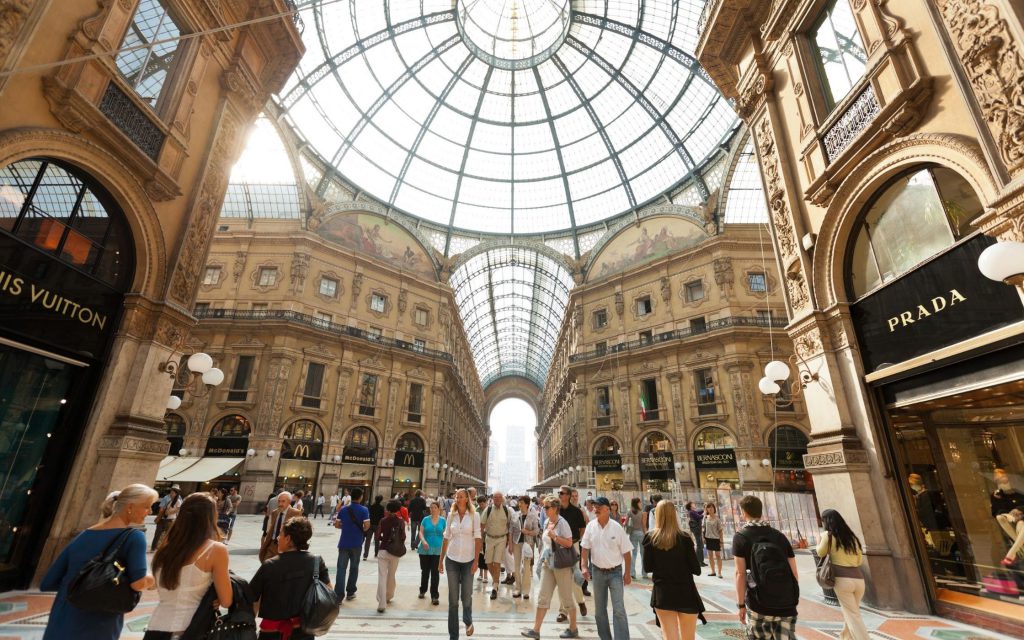 This stunning, glass-domed building is one of the oldest shopping malls in the world and home to high-end stores and eateries. Whether you're there to shop, enjoy gourmet cuisine, or just take in the ambiance (we fell into the last category), it's worth a visit.
Honestly, we didn't feel that there was too much to do here, given that we weren't shopping. But it's still an iconic sight to see if you have the time.
And it's located just down the street from the Duomo, so it's within easy walking distance once you finish up at the cathedral.
Visit Santa Maria delle Grazie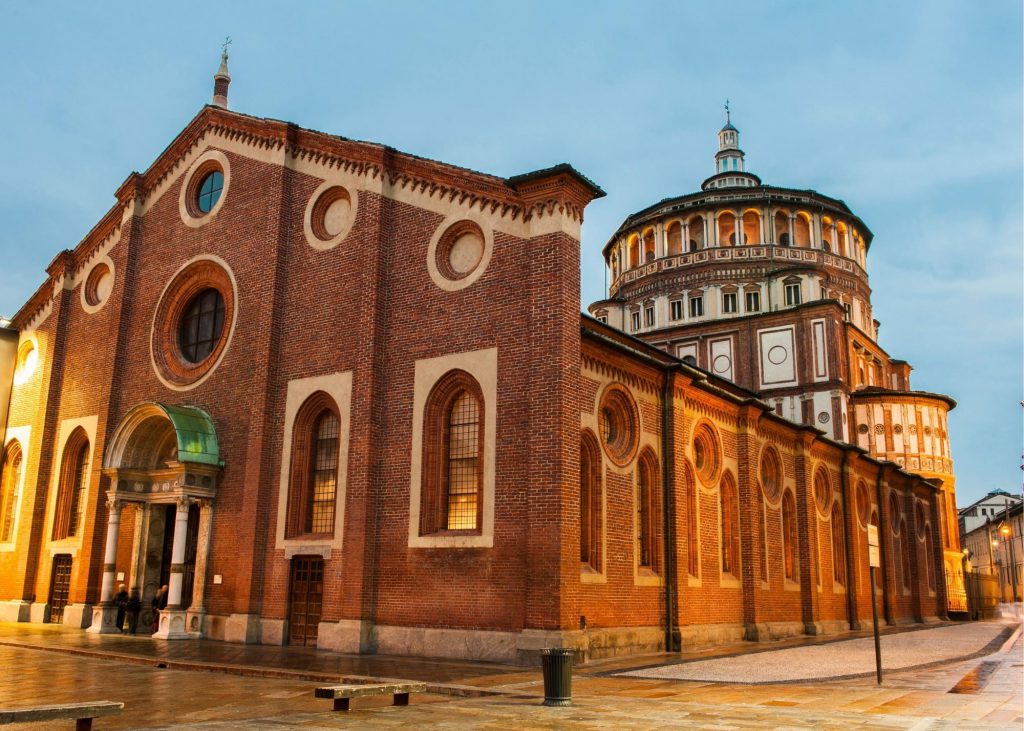 Santa Maria delle Grazie is a UNESCO World Heritage Site. The church is most famous for containing Leonardo da Vinci's Last Supper, which is located in the refectory of the convent.
However, the cathedral itself is beautiful as well and deserves some dedicated time.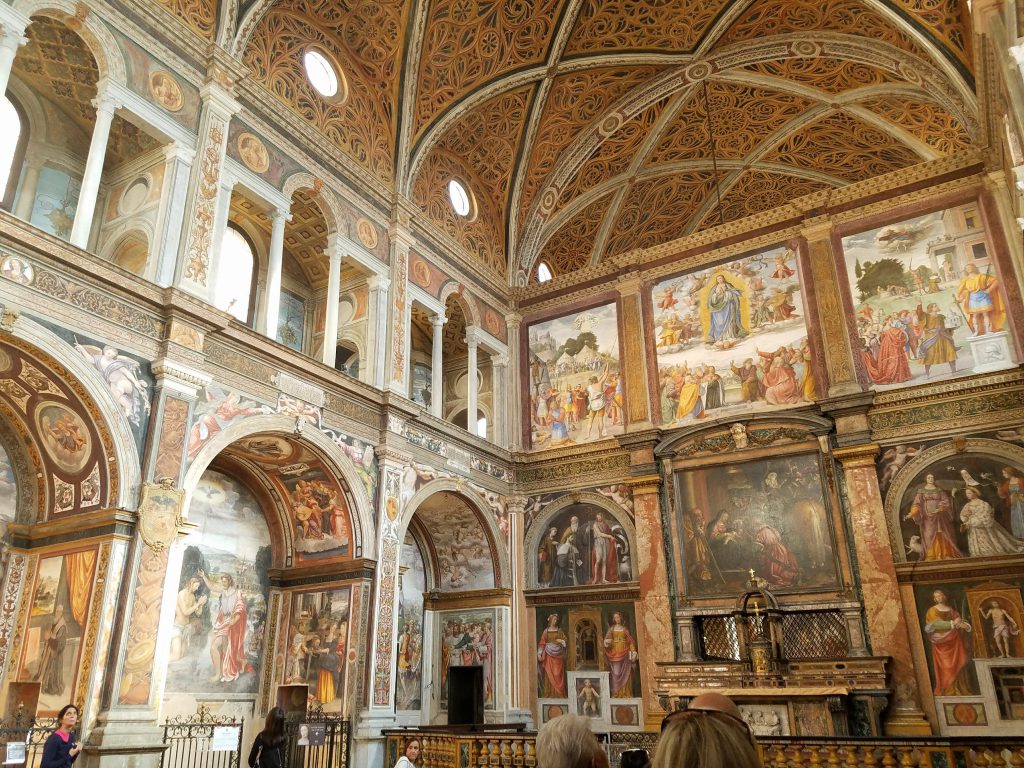 Although anyone can enter the church, tickets are required to see the Last Supper. Tickets can be booked online and should be purchased well in advance, as they are limited in number and sell out quickly.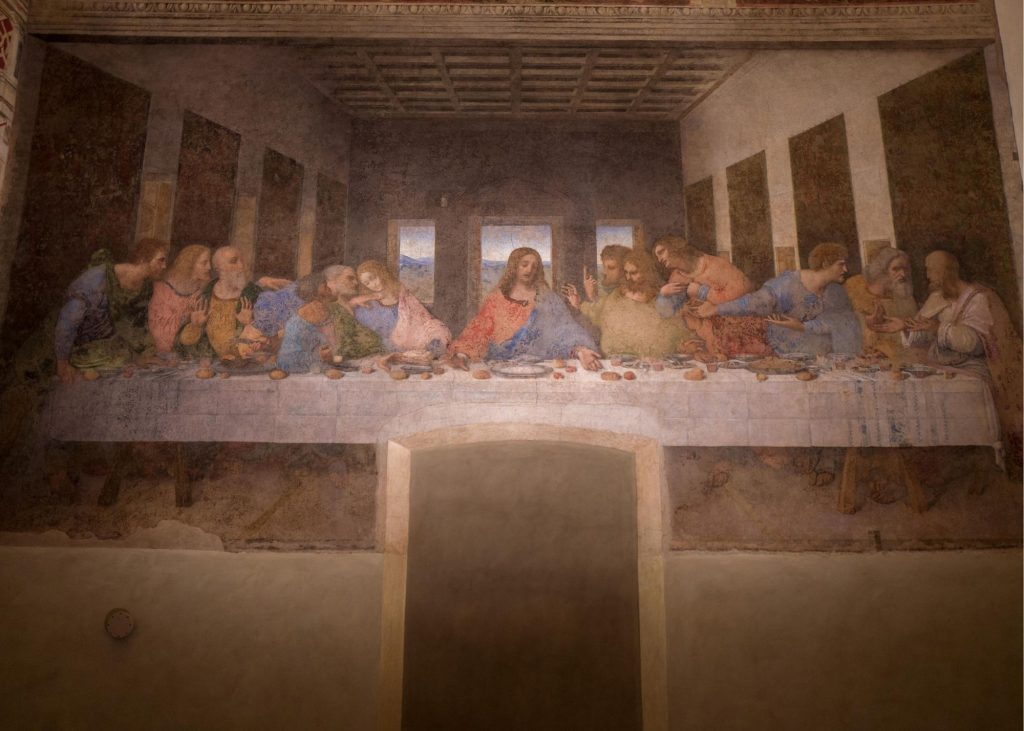 Enjoy the local food
And of course, while you are there you have to enjoy the delicious food. Milan is famous for its Risotto alla Milanese, or saffron-infused risotto. This dish was the perfect gourmet baby food- soft and flavorful!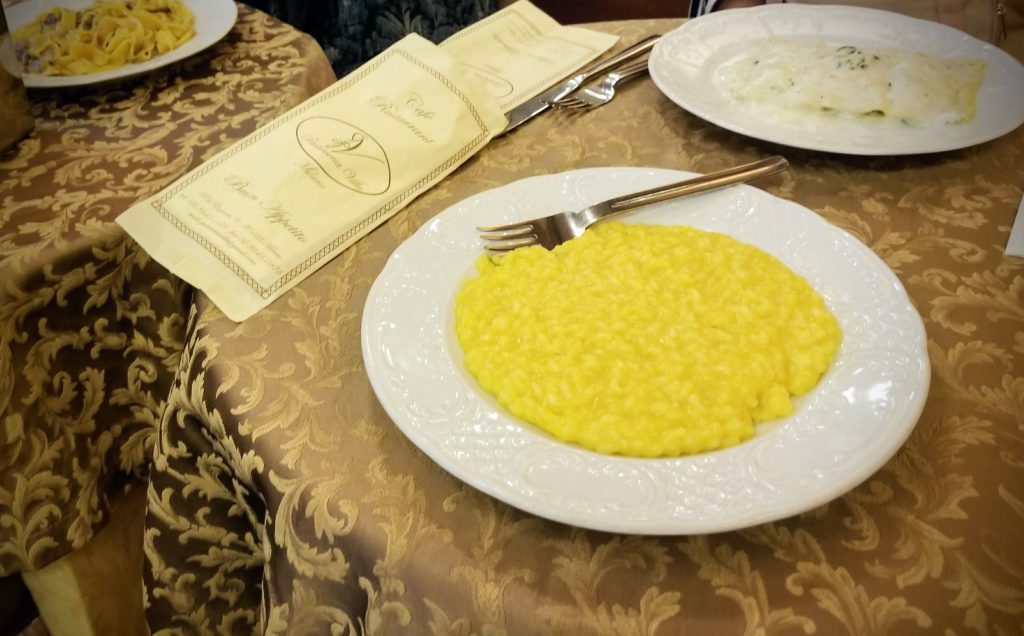 A few other signature dishes in Milan: cotoletta alla Milanese (veal cutlet), polenta, and Ossobuco (braised veal shanks).
And of course, never turn down an opportunity for gelato!
Eating out with a baby was sometimes a challenging experience, but I tried to be prepared. To prevent our son from getting bored and fussy, we would usually either pull out a toy or teether or walk around with him before our food came.
Or better yet, sometimes we could put him down for a nap in his carrier before the meal began. In those situations, we had a hands-free, peaceful dining experience!
Final Thoughts
All in all, this was a fascinating city to visit. And traveling to Milan with a baby, although it had it's challenging moments, was a memorable experience for our whole family.
So if you're dreaming of heading to the fashion capital of the world, don't let the fact that you have a baby stop you! You can still have a great trip, baby and all.