This page may contain affiliate links, which means that we may earn from qualifying purchases at no additional cost to you.
New Orleans, land of the beignets! At least, that's about the extent of my knowledge of the area before we headed down south to visit.
Little did I know that there would be so many fun and interesting things to do in New Orleans besides stuffing my face with those mouthwatering deep-fried treats (although I did make sure that we stopped to get our beignet fix!).
New Orleans is a unique cultural fusion of delicious food, great music, and fascinating history. And bringing a baby along just added to the adventure!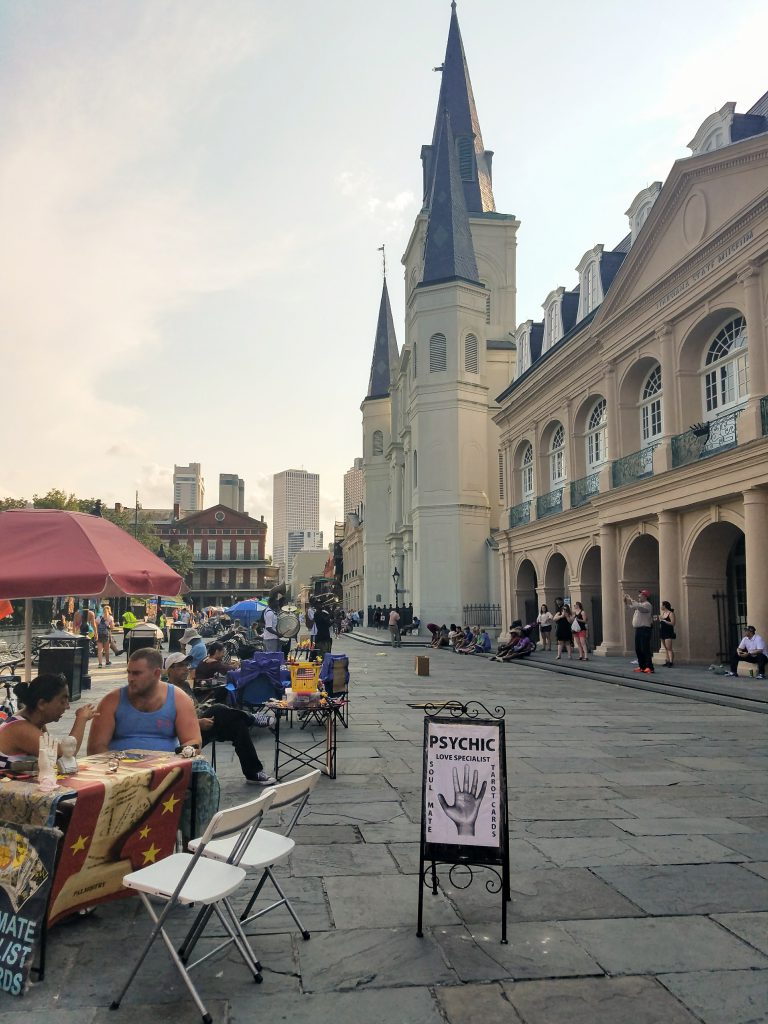 What you need for baby
Sun hat and sun screen– New Orleans gets toasty in the summer, so make sure you're prepared to protect baby from the sun and heat.
Baby carrier or stroller- Having a way to transport your baby just makes life easier for everyone. We chose to bring just a baby carrier, which worked great not only as a way to carry our baby but also as a place for naps during the day.
Trip Tips
We bought the Go City Pass, which gives you access to 25 top New Orleans attractions at a discounted price. You can choose the 1, 2, 3, or 5-day pass, depending on how much time you have and how much you want to see. The pass can be downloaded right to your phone and then shown at the first attraction you visit to activate it.
Pro tip: The Go City Pass works by calendar day, not 24-hour period, so activate your card in the morning to get the most out of your pass.
Things to do in New Orleans
Here are some of the attractions that we enjoyed with our 10-month-old!
1. Go on a riverboat cruise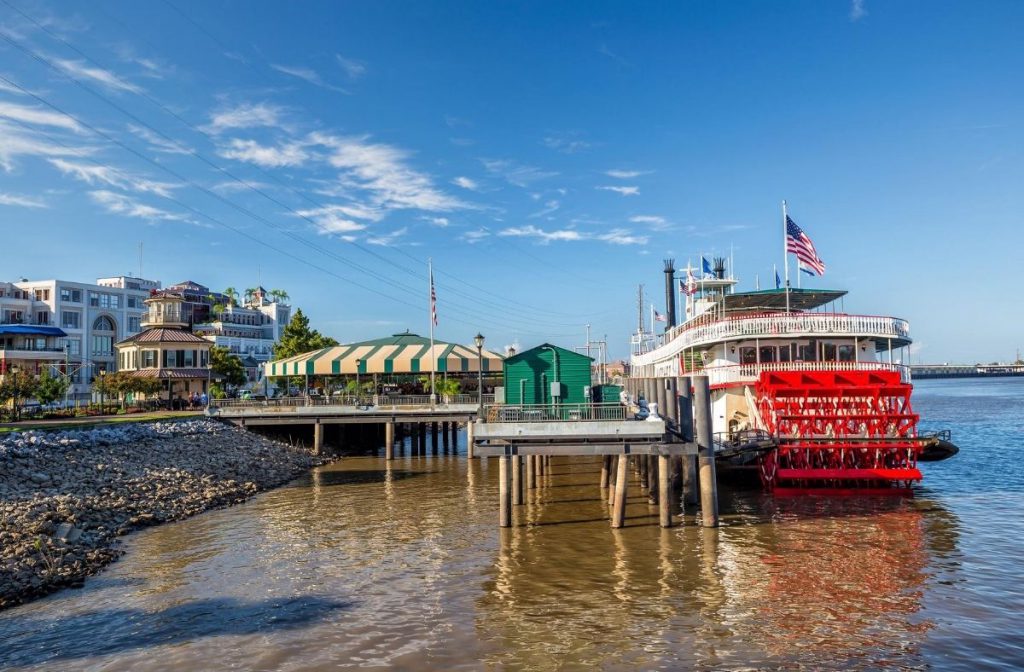 There's nothing like cruising your way up the Mississippi on a traditional paddleboat while enjoying an all-you-can-eat buffet of local classics.
We took the Historical River Tour, which included a narration explaining the history of the area and identifying the landmarks we passed.
2. Visit the world-famous WWII Museum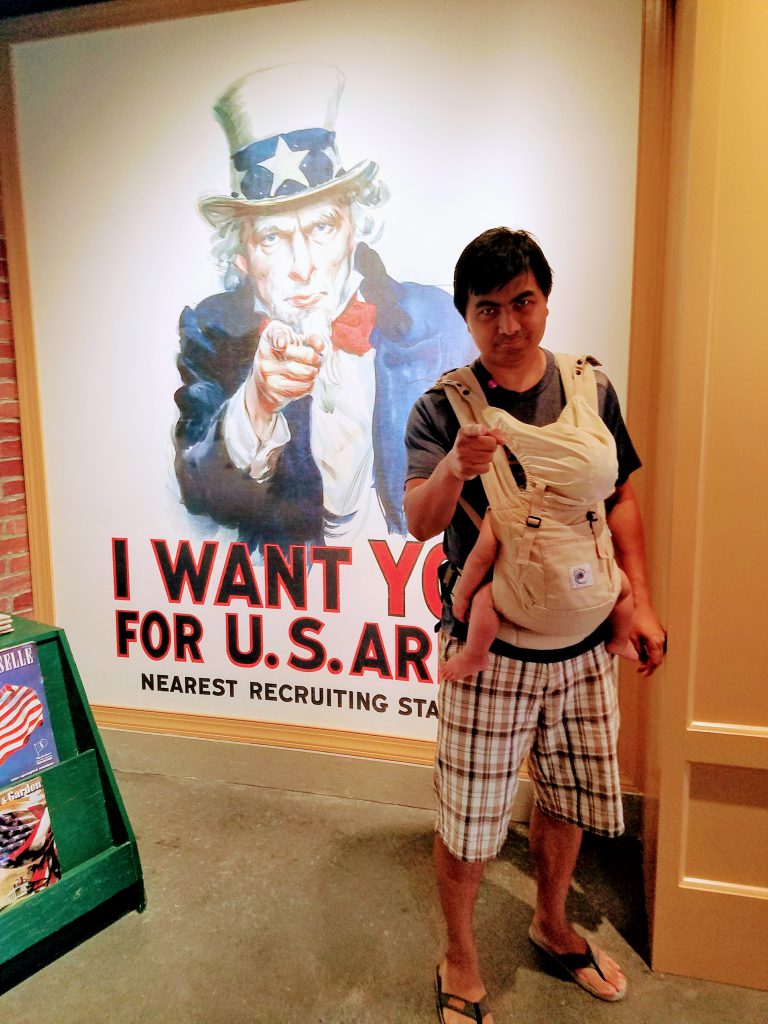 The World War II Museum is the number one tourist destination in New Orleans. TripAdvisor also lists it as one of the top 10 museums in the world.
And you can see why once you get inside. The displays are immersive, engaging, and beautifully designed. By the time you're done, you feel like you have a much better understanding of the different fronts of the war.
Our son spent some of the time being carried, some of the time napping, and some of the time crawling around on the dirty floors (sometimes you've got to do what you've got to do to keep them entertained- and then sanitize their hands afterwards).
3. Learn to make local classics in a cooking class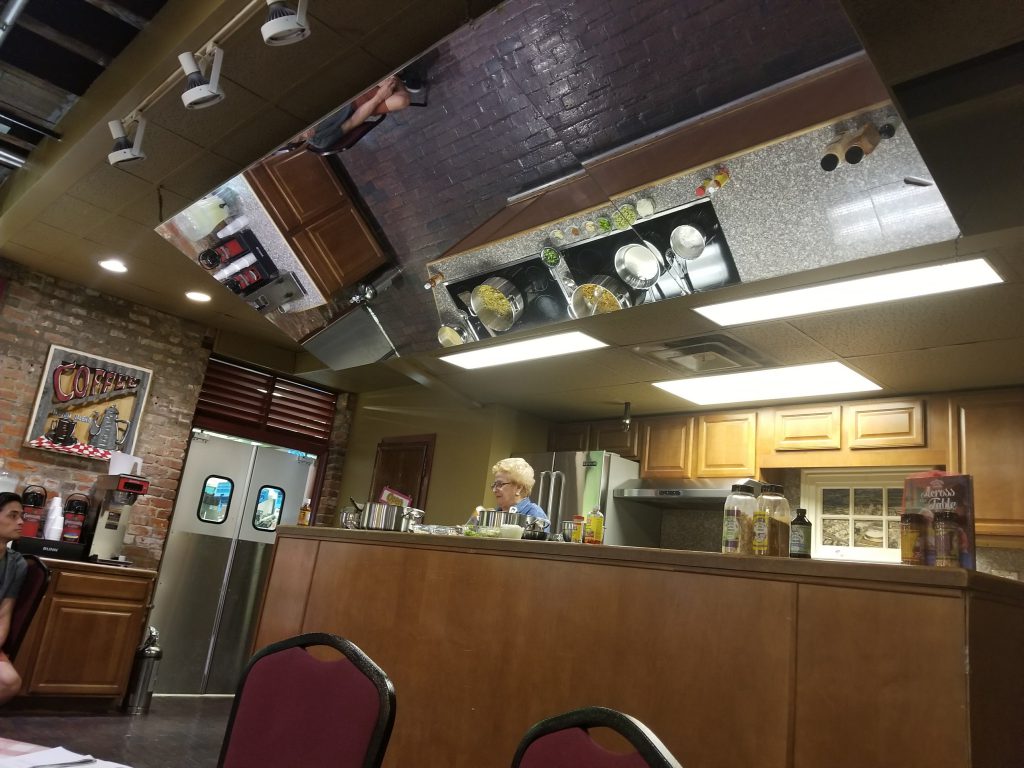 What a fun experience! I would recommend a cooking class to anyone visiting New Orleans. We learned how to make some local classics: jambalaya, gumbo, and pralines.
The chef who was teaching us was funny and dynamic, which made for a very entertaining demonstration. And you get heaping servings of all of the food, so you really can't go wrong here.
Our son took a nap in his carrier for most of the demonstration and then woke up just in time for the eating part. He's got a great sense of timing. And he loved all of the food!
4. Tour a plantation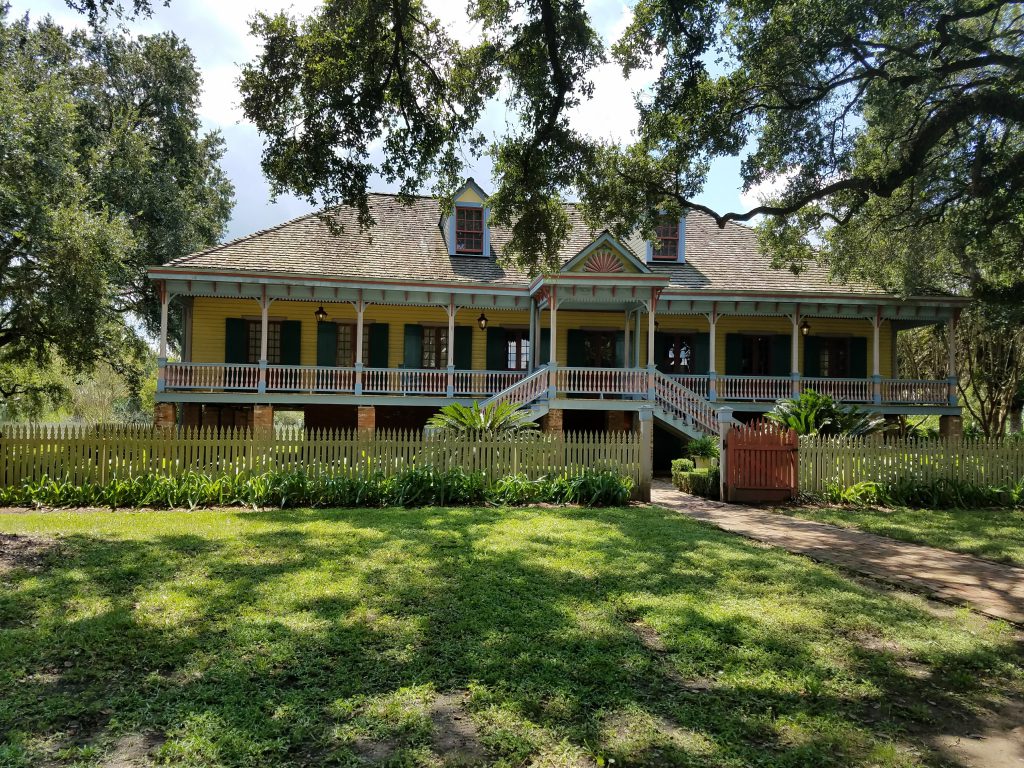 We debated back and forth on whether or not to drive an hour or two outside of the city to visit a plantation. In the end, we decided to make time for it, and that turned out to be a great decision.
In the tour, we learned about life on a sugar cane plantation, Creole Louisiana, and the history of slavery in the area. The tour took us through the big house, the slave quarters, and the grounds. The experience was both informative and compelling.
5. Take in the ambiance of Jackson Square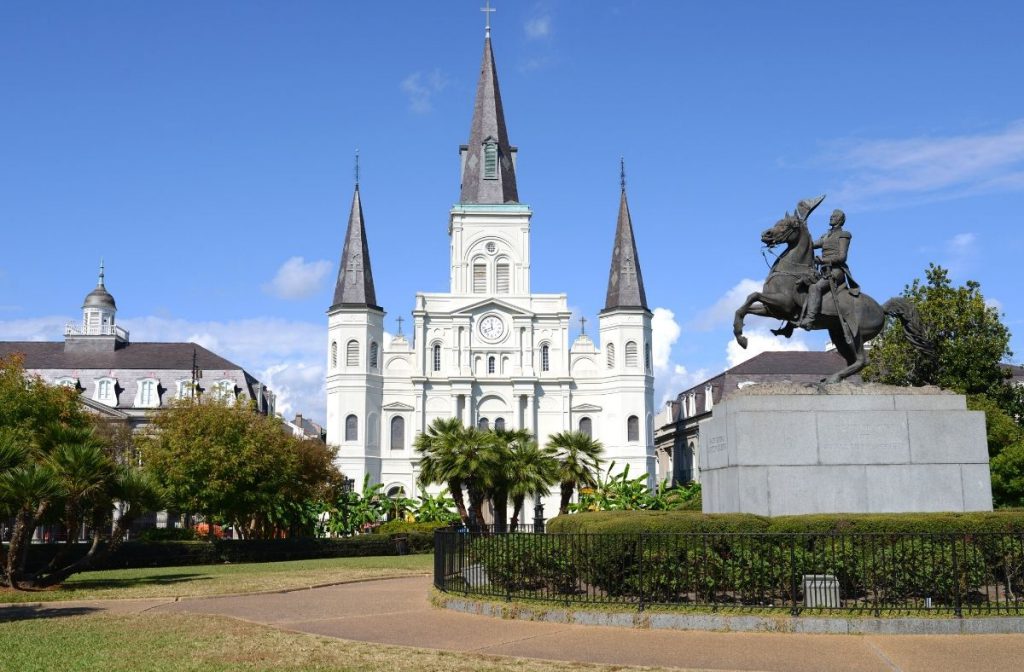 Jackson Square is a historic park in the French Quarter bounded by the banks of Mississippi on one side and the St. Louis Cathedral on the other.
Take a few minutes to relax and take in the scene as you stroll past musicians playing jazz, artists displaying their wares, and psychics and palm readers ready to tell your future.
We enjoyed taking some time to unwind and let our little guy explore. He was a big fan of the live music and enjoyed clapping along.
6. Learn the history of the city on a bus tour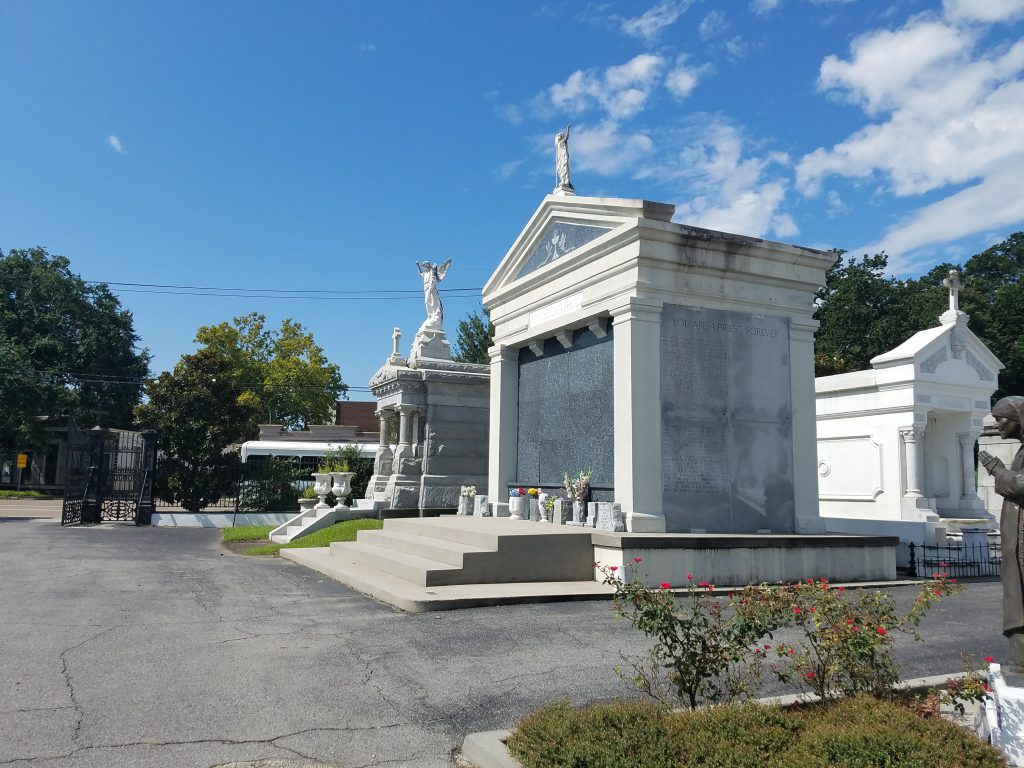 Our two-hour bus tour gave us a comprehensive history of the area and took us to classic neighborhoods such as the French Quarter and the Garden District.
We made stops at the St. Louis Cemetery and at Morning Call, the oldest cafe in New Orleans, to get beignets (and you know I'll never say no to a good beignet!).
We also covered some more recent history, visiting some of the areas that were most heavily affected by Hurricane Katrina.
7. Enjoy local food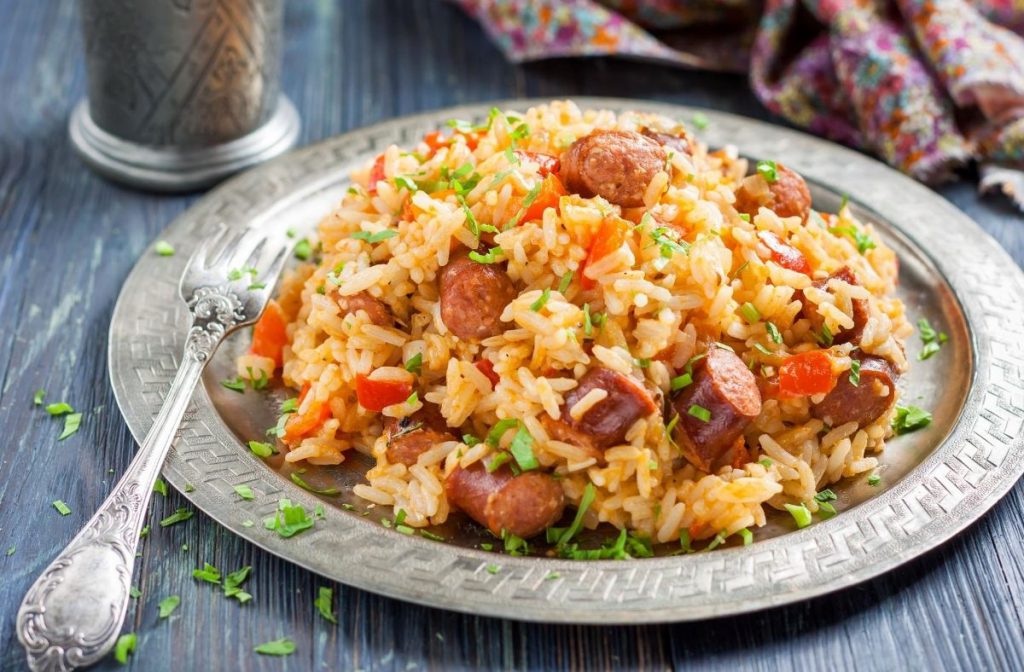 If you're in New Orleans, you have to try some of the classic local dishes. They. Are. Delicious. Jambalaya, gumbo, po'boy, hush puppies, fried catfish…the list goes on. We even tried a gator burger when we were feeling particularly daring.
And of course, my personal favorite: beignets! As many beignets as I could get my hands on. You might not leave New Orleans any lighter, but boy will your stomach be happy!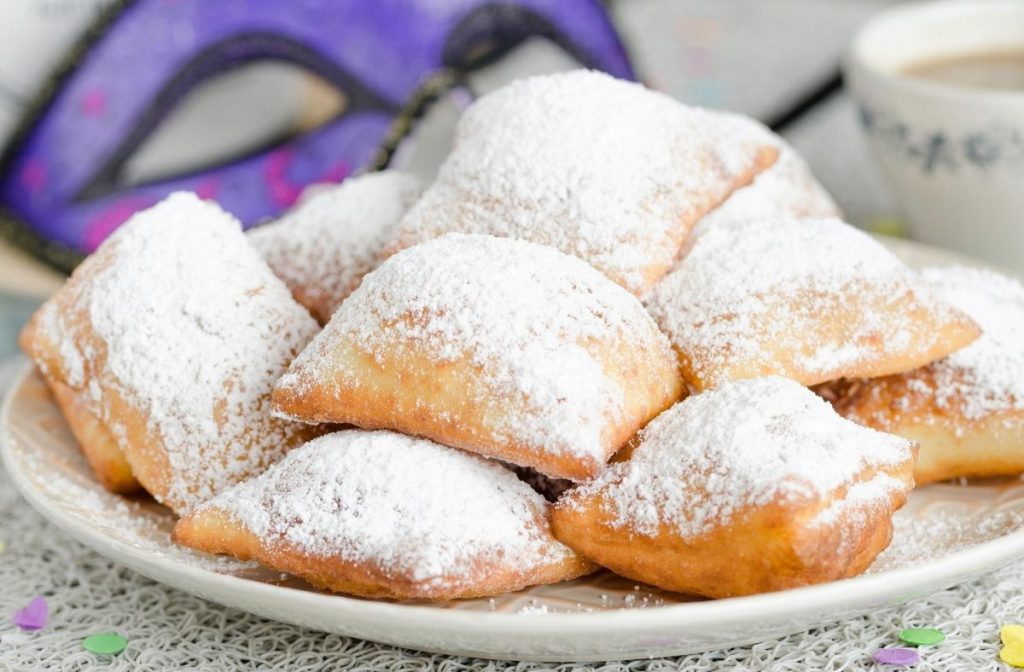 We didn't know quite what to expect when we headed to New Orleans, but we were so glad we took the time to visit this unique and fascinating city!