This page may contain affiliate links, which means that we may earn from qualifying purchases at no additional cost to you.
We love doing crafts that allow us to learn about and explore the world from home. This skyline watercolor painting for preschoolers is a fun and creative way for kids to learn about famous cities.
I've used these printables as part of my cultural preschool units for my children, and they enjoyed them so much they actually requested to paint them again!
While your child is working on their craft, this is a great time to talk about the city they are painting and learn a bit more about that place and the culture.
Here are a few ideas of things you can talk about:
Where is this city? (You can pull out a map and look at it together)
What are some of the famous landmarks of that city?
What are some traditions/foods/icons of that city/country? (do some research if you aren't sure yourself)
The skyline printables we have available right now are Singapore, Paris, Venice, London, New York, and Seattle.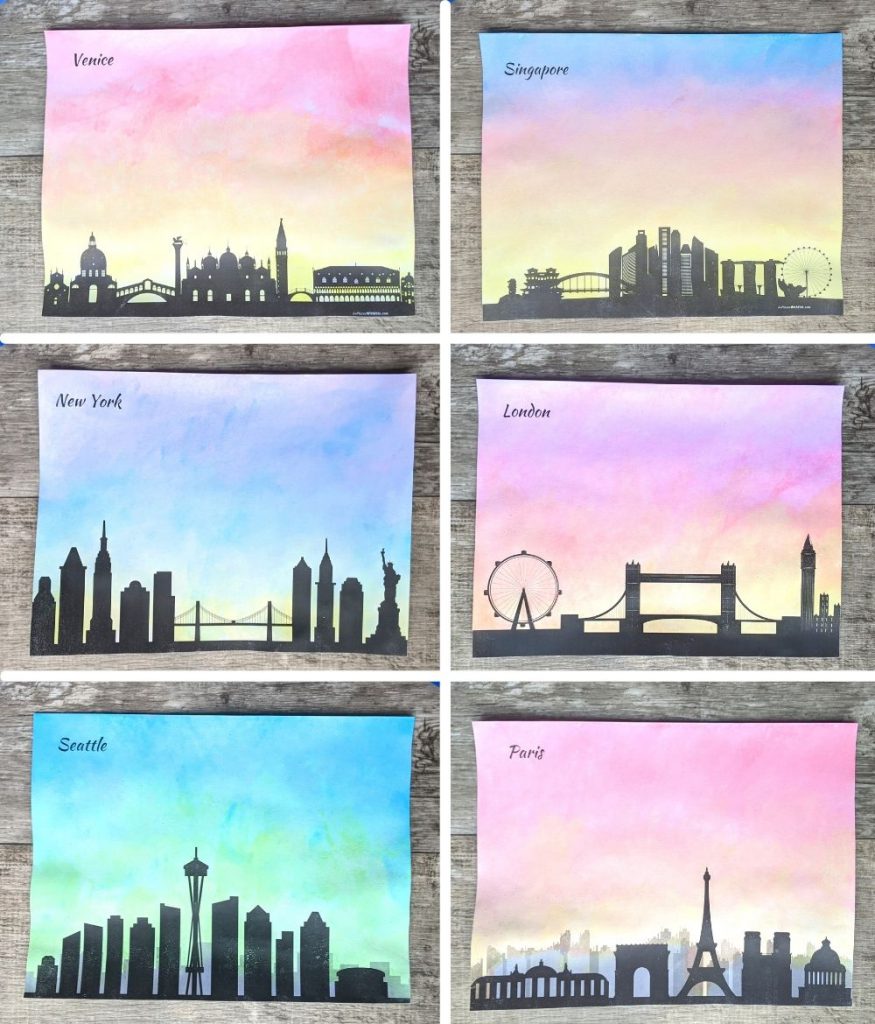 Get your free printable below to begin introducing your child to the landmarks of these famous cities.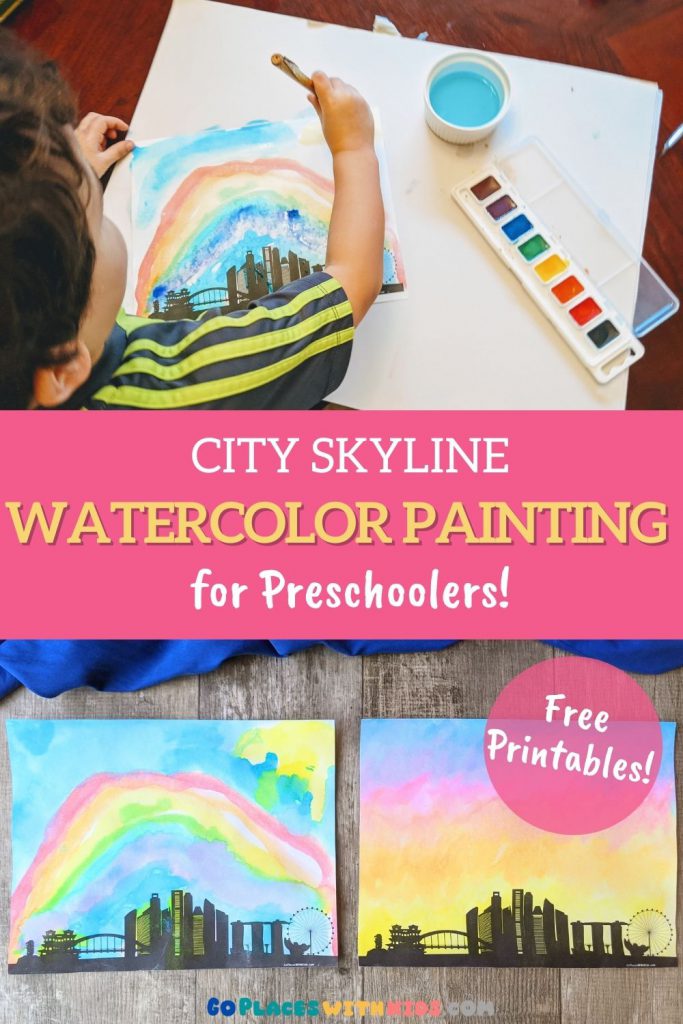 City Skyline Watercolor Painting for Preschoolers
Materials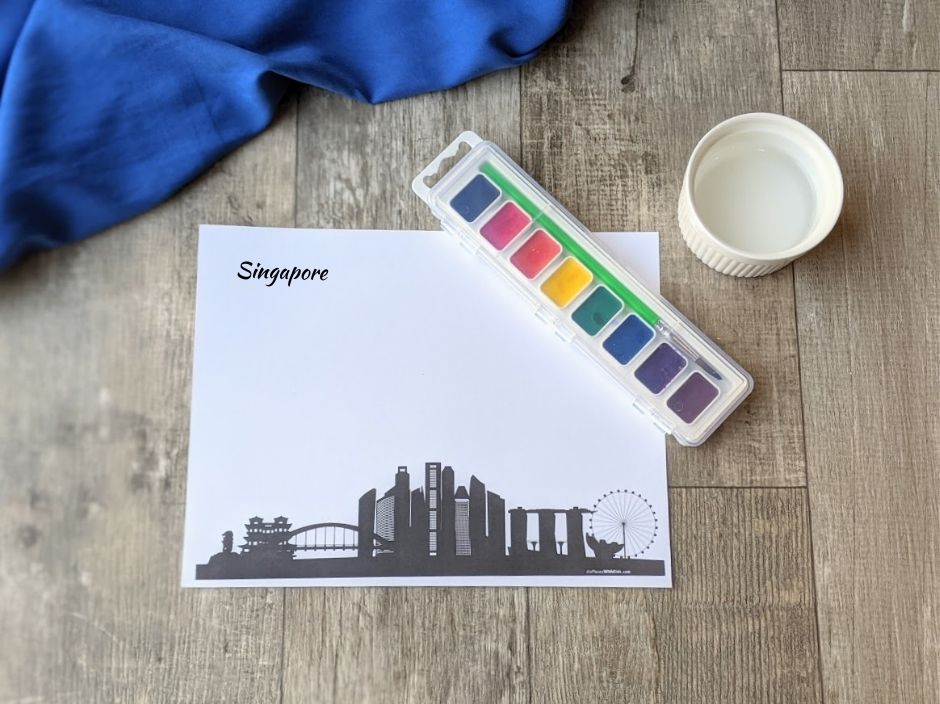 City skyline printable (download below)
Scissors
Instructions
Print out the city skyline printable available for download below on cardstock paper (I do not recommend trying this with regular paper unless you're just coloring it, it doesn't hold up to watercolor well).
2. Use your watercolors to paint the skyline in any way you choose. We experimented with sunsets, rainbows, and team colors (go Seahawks!). You can paint right over the top of the skyline.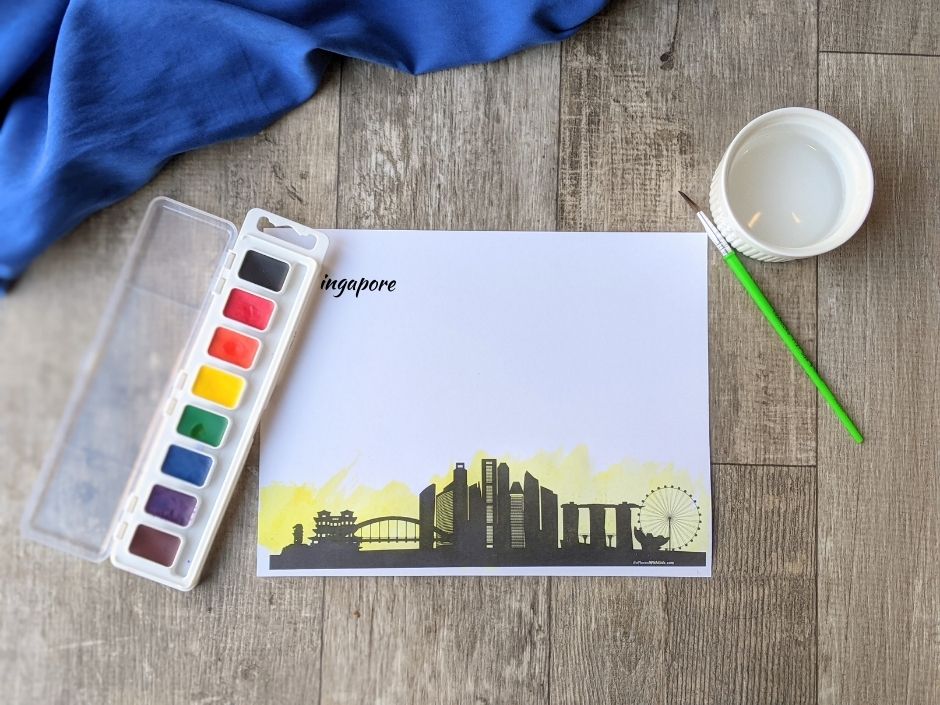 3. Let your watercolor dry. You can leave it like this or you can trim the edges for a cleaner look.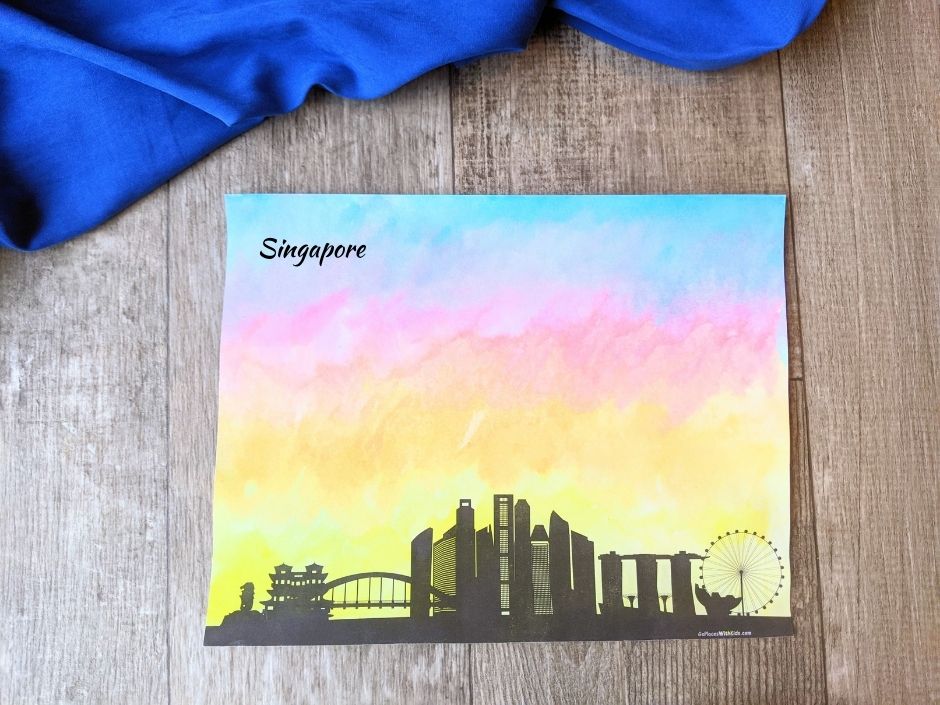 4. Once your painting is dry, you can hang it up and enjoy your masterpiece!
Final Thoughts
My kids loved making their skyline watercolors. They spent quite a while perfecting their paintings and then were so proud to hang up their art after it dried. This is a craft that we've done on multiple occasions with different skylines.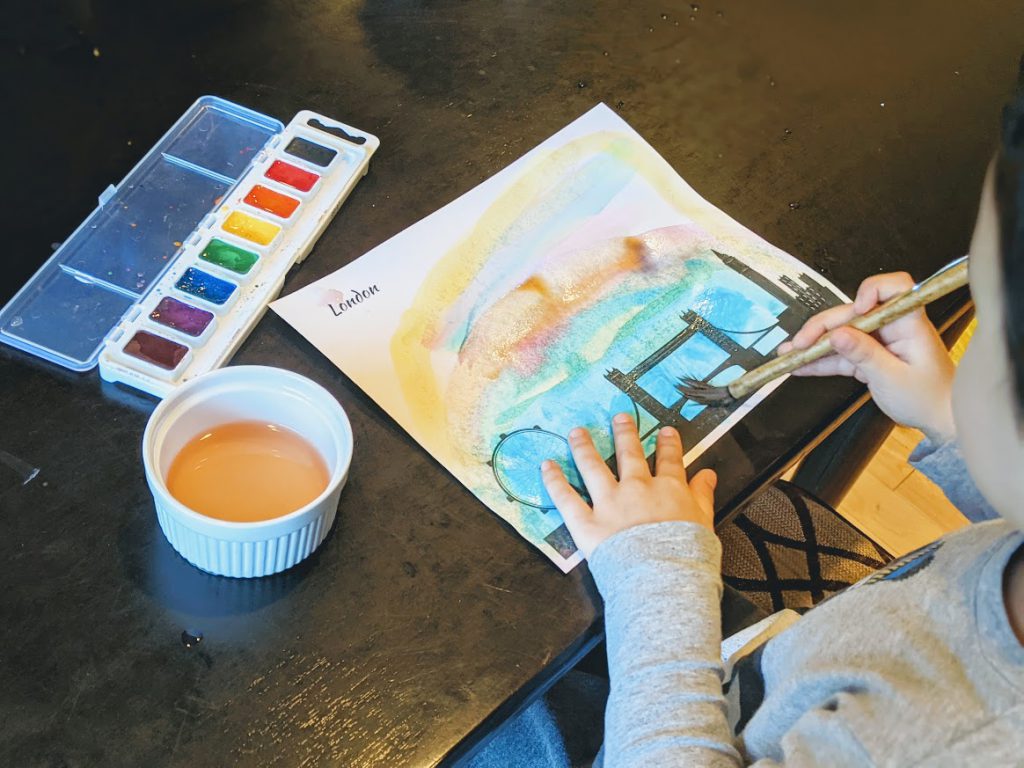 My four-year-old was extremely proud of his finished product and said over and over, "I like it. I like my painting!" Even my two-year-old loved the painting part.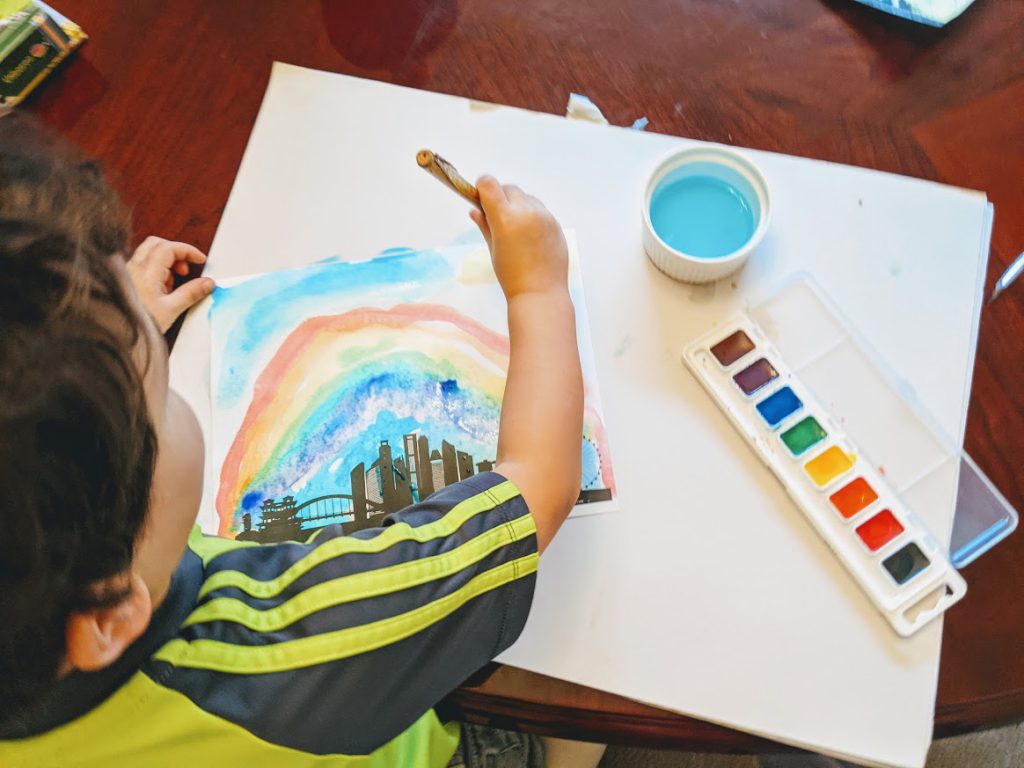 This activity inspires creativity, develops those fine motor skills, and introduces children to other places in the world.
Your child will love trying this fun watercolor painting for preschoolers!
Other posts you might enjoy:
Uganda Cultural Activities for Young Kids- Crafts, Games, and More!
Make Your Own Eiffel Tower- 3D Kids Craft
France Preschool Unit- Activities, Crafts, and Free Printables!