This page may contain affiliate links, which means that we may earn from qualifying purchases at no additional cost to you.
The Eiffel Tower is one of the most iconic symbols of France. And now your child can make their own standing model with this easy 3D Eiffel Tower craft for kids!
All you have to do is print out the free template (download below), decorate it according to your preference, and then cut it out and glue it together.
Et voila! Your very own Eiffel Tower.
Since we studied France in our France preschool unit, my three-and-a-half-year-old can now identify this famous landmark whenever he sees it in books or on TV. "Mommy, it's the Eiffel Tower!" Super cute.
Follow the simple steps below to create your own 3D Eiffel Tower!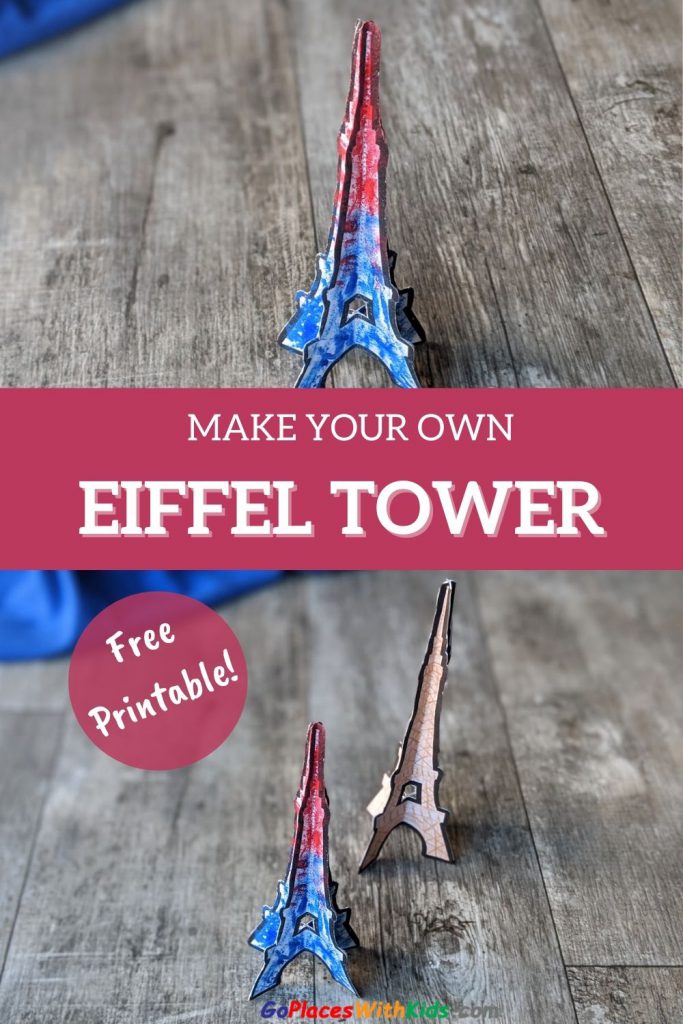 Eiffel Tower Craft for Kids
Materials: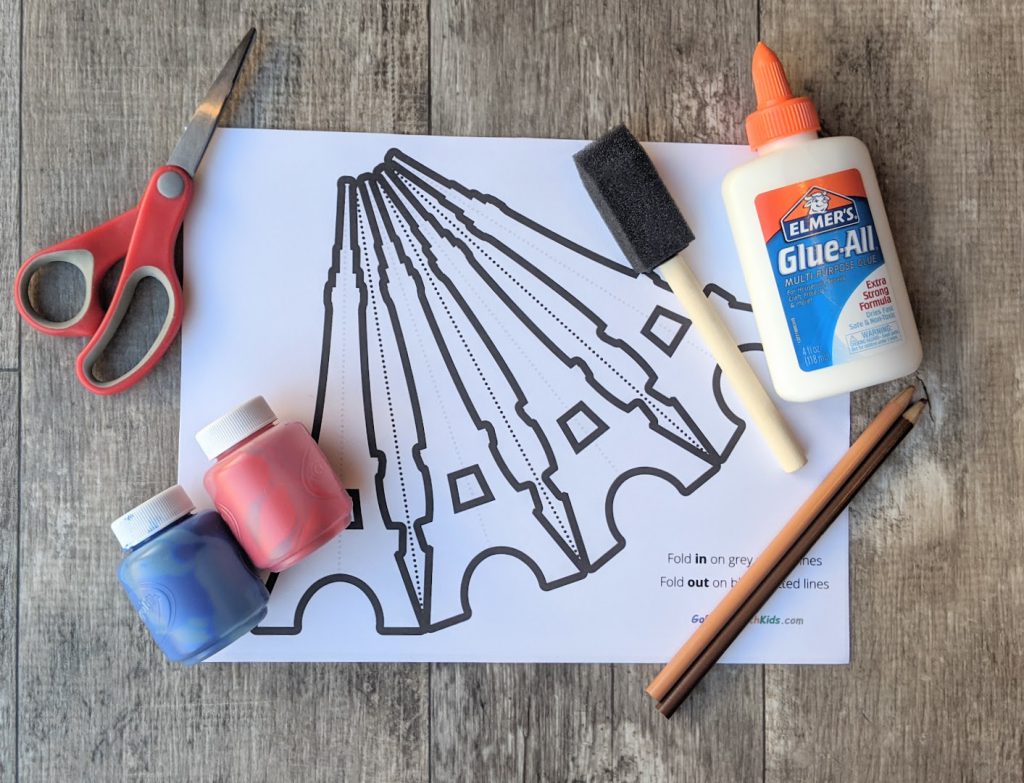 Instructions:
To start, print out the Eiffel Tower 3D Craft printable available for download below.
(If you're coloring your Eiffel Tower with crayons or colored pencil, do that now. If you're painting, wait until it is assembled.)
2. Cut out the outline of the Eiffel Towers. Also cut out the small window in the middle of each tower if you would like (it gives it a nice finished look, but isn't required).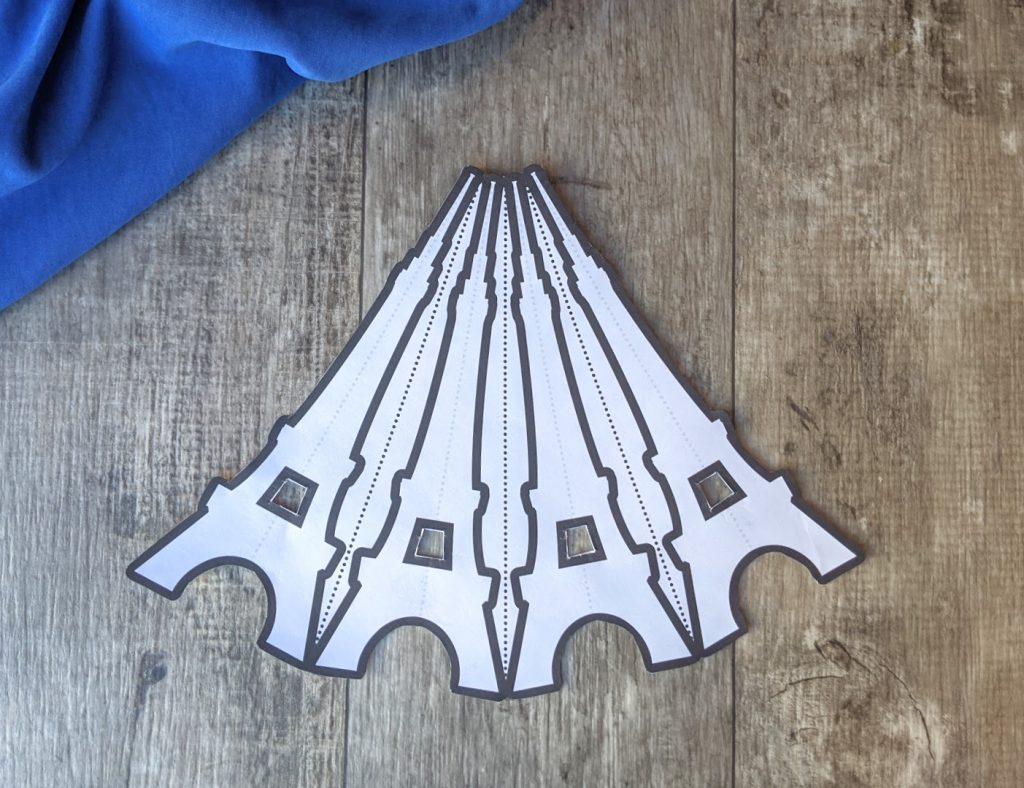 3. Fold along the dotted lines, in on the grey dotted lines, and out on the black dotted lines. It will fold like an accordion, each edge lining up with the next dotted line.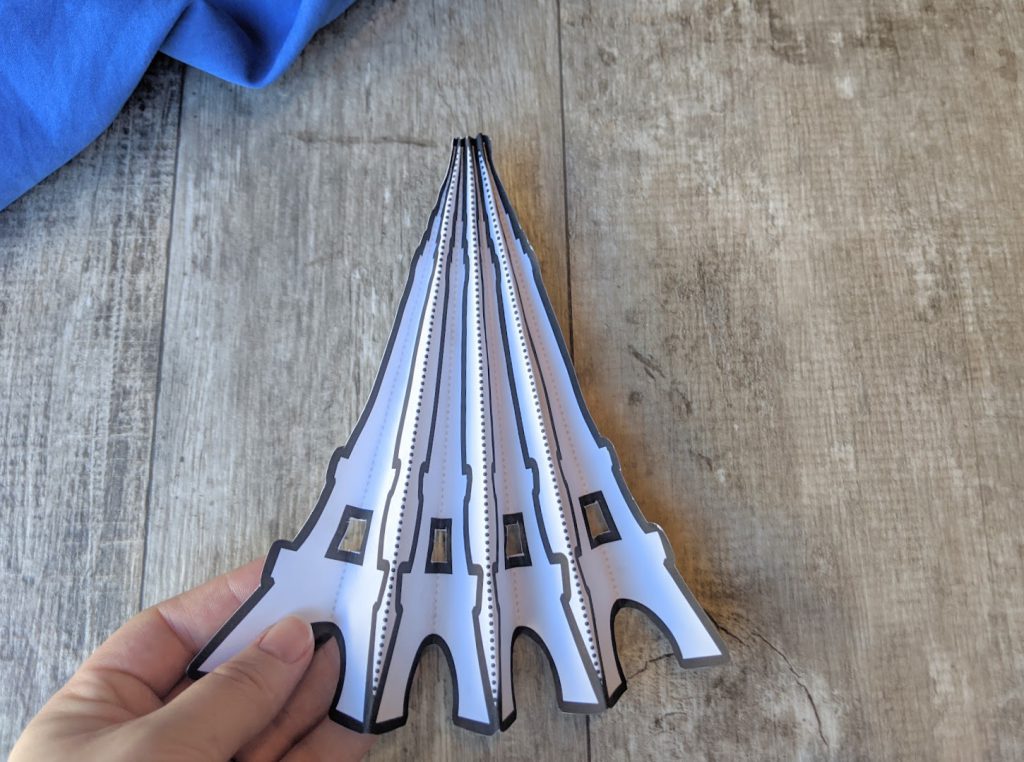 4. Next, glue each fold of the tower firmly together.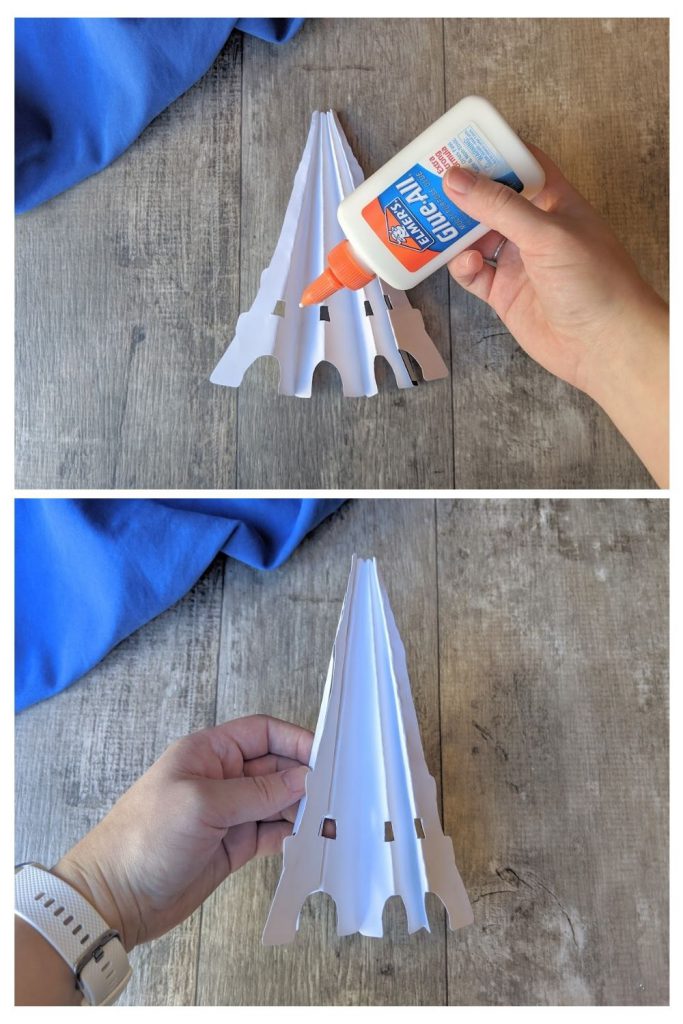 5. Cut out the extra white pieces along the perimeter of the tower.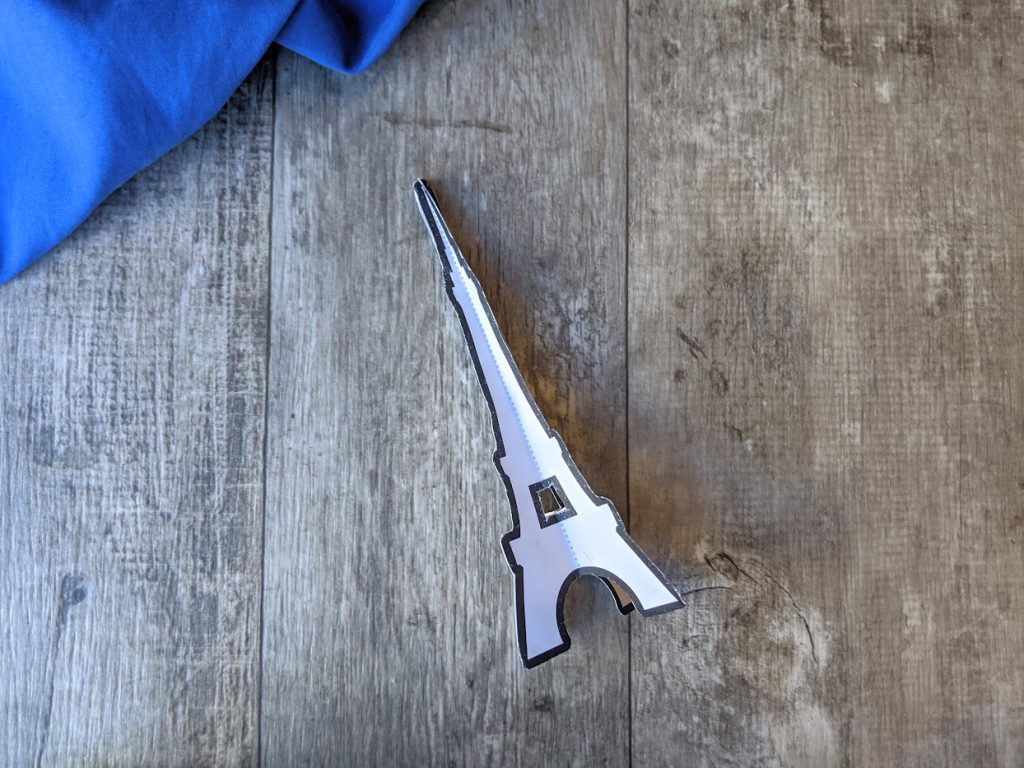 6. Finally, use the paintbrush to paint the tower in the colors of your choosing.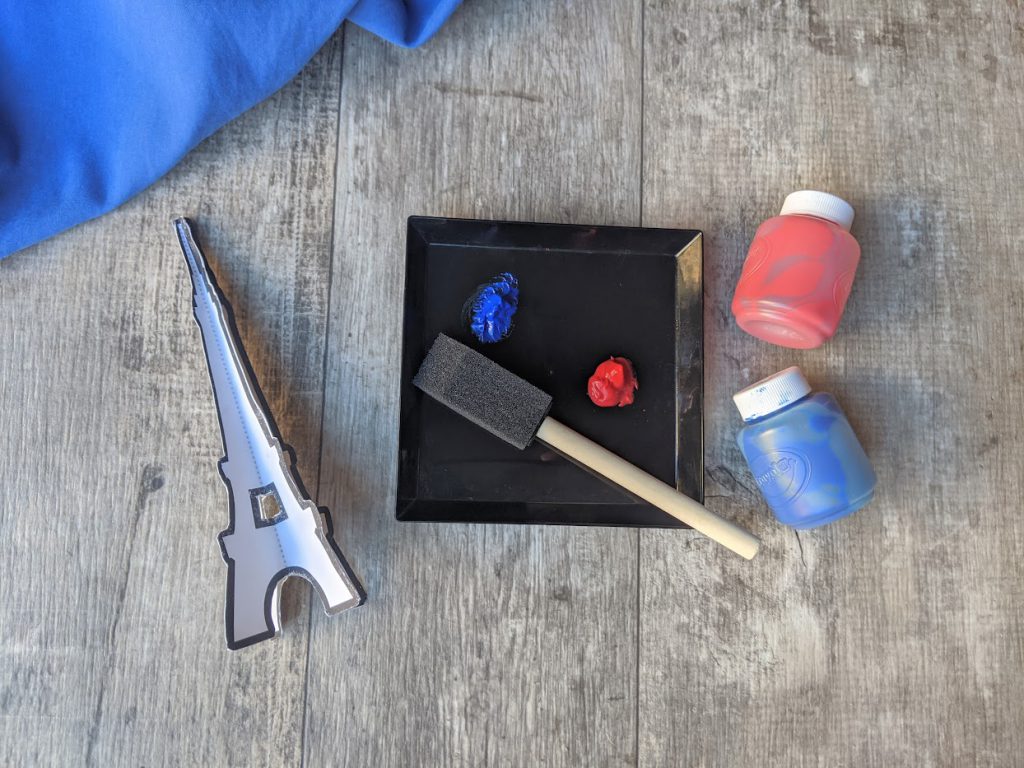 We went with red, white, and blue in honor of the French flag, but you can also go with the more traditional brown.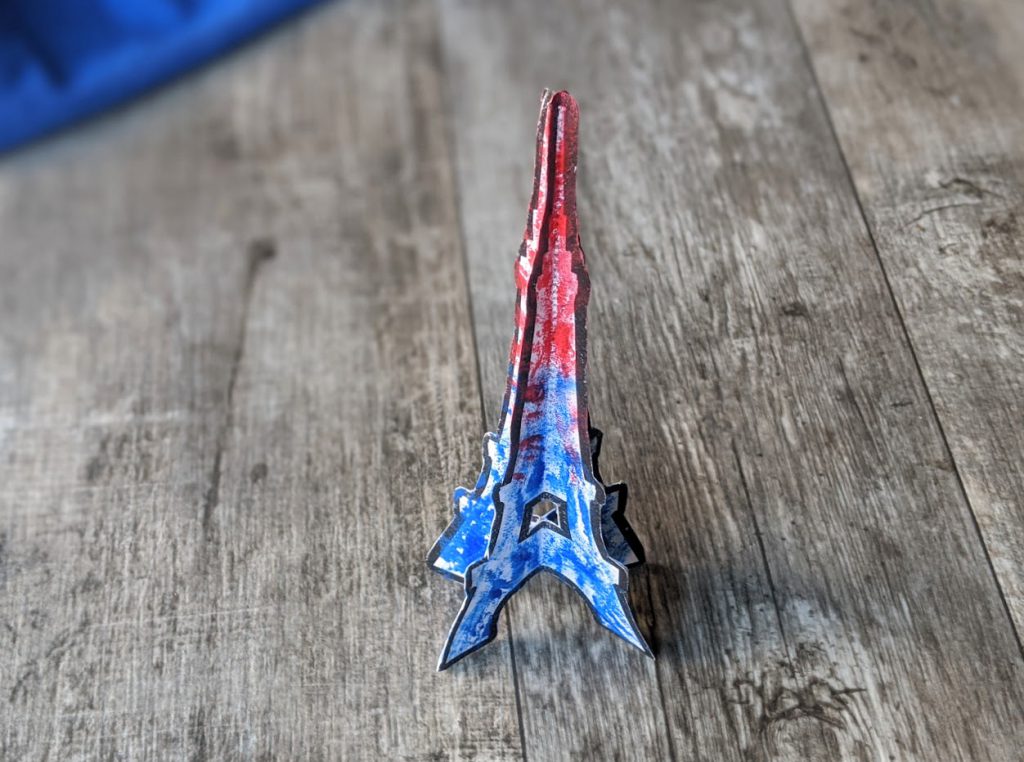 My son was quite tickled with the idea of having his very own Eiffel Tower! And he loved that it could stand up on its own.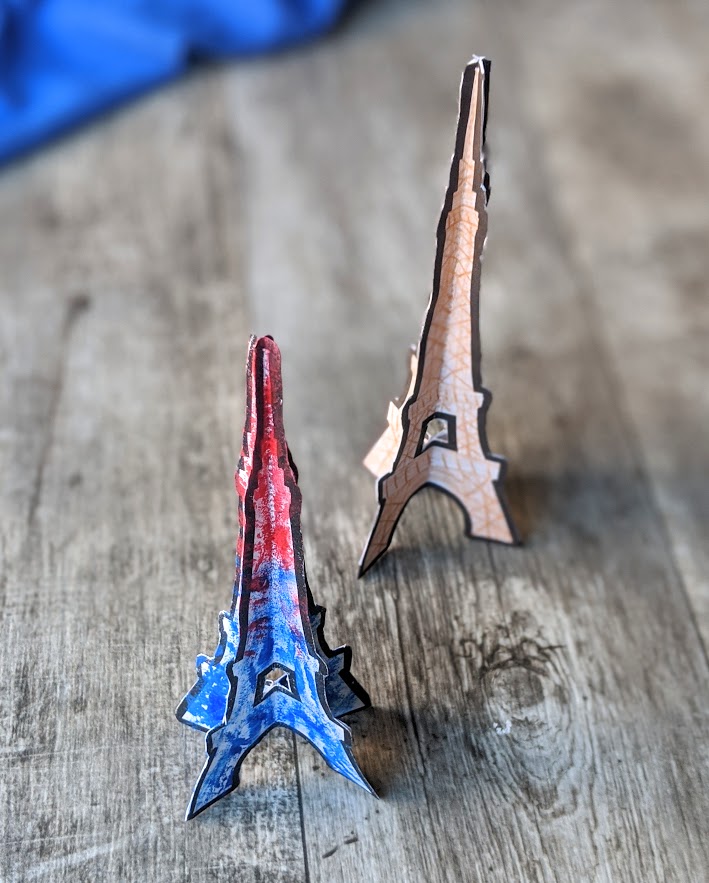 Other posts you might be interested in: