This page may contain affiliate links, which means that we may earn from qualifying purchases at no additional cost to you.
There are few things sweeter than receiving a handmade card from a young child. And although this birthday card (or poster) is easy for young kids to make, the end result looks fantastic!
This is a great craft for toddlers and preschoolers, although it's fun for any age. Cutting, arranging, and gluing the tissue paper helps develop fine motor skills and provides scissor practice. And it allows them to give a thoughtful self-made gift.
Your child's friends or relatives will be delighted to receive a craft that was made for them personally! And your child will feel so satisfied with the end result!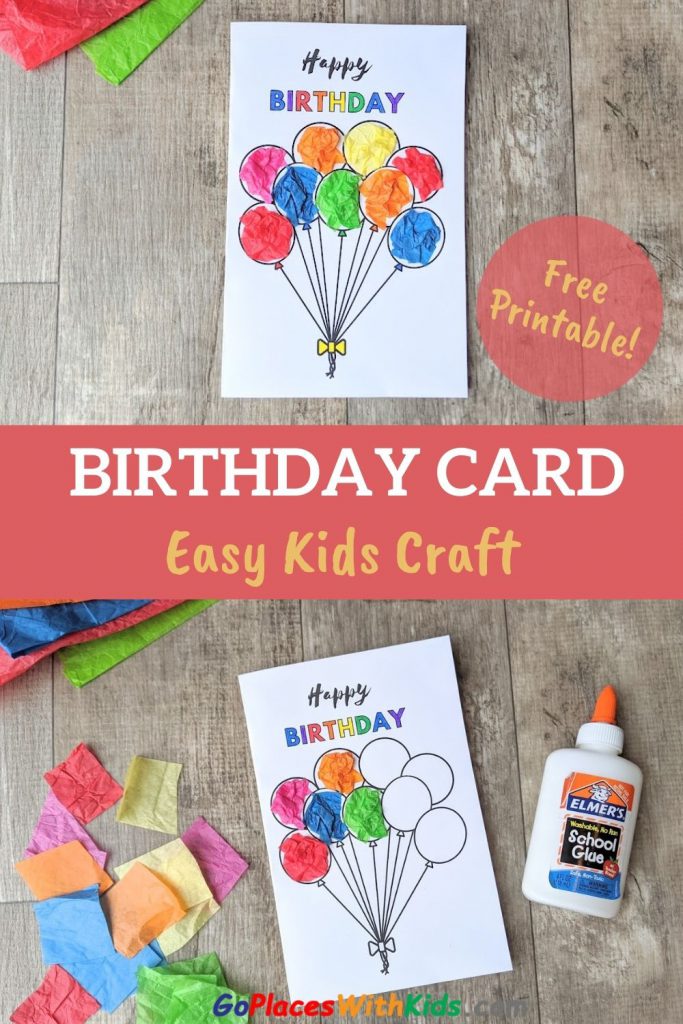 Birthday Card Craft for Kids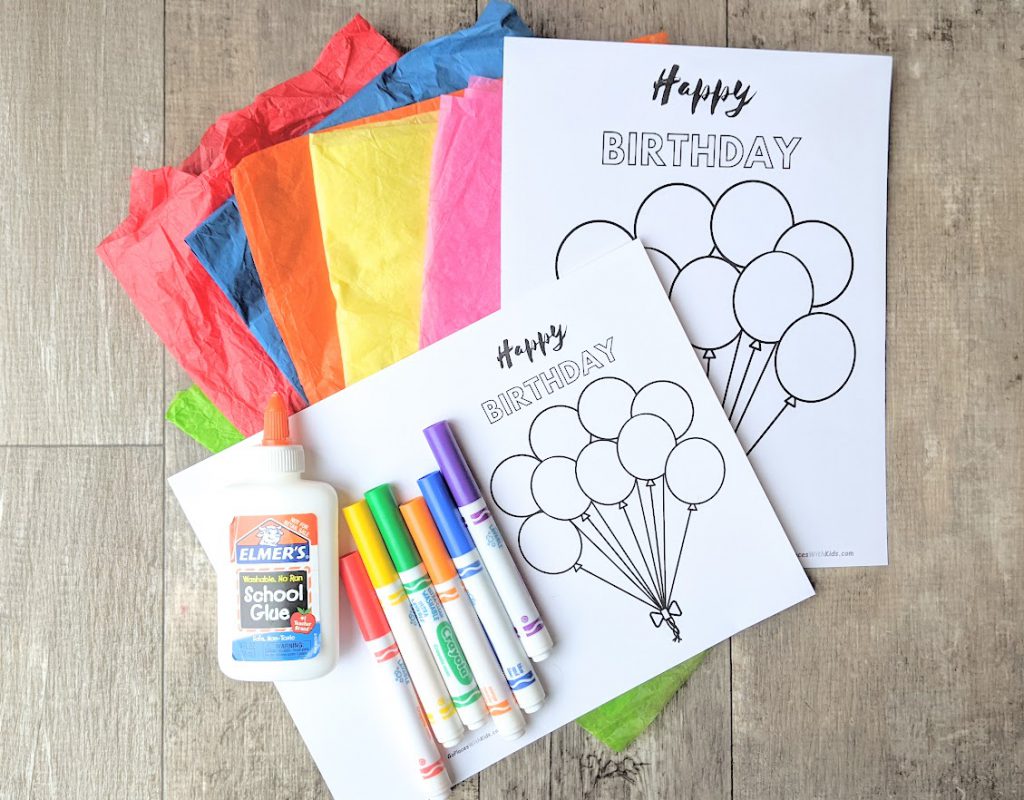 Materials
Birthday card/poster printable (download below)
Cardstock paper
Colored markers
Glue
Scissors
Instructions
First, print out the birthday card or poster from the printable available for download below on cardstock paper.
Use markers to color in the letters of "birthday". Then fold the paper in half to make a card.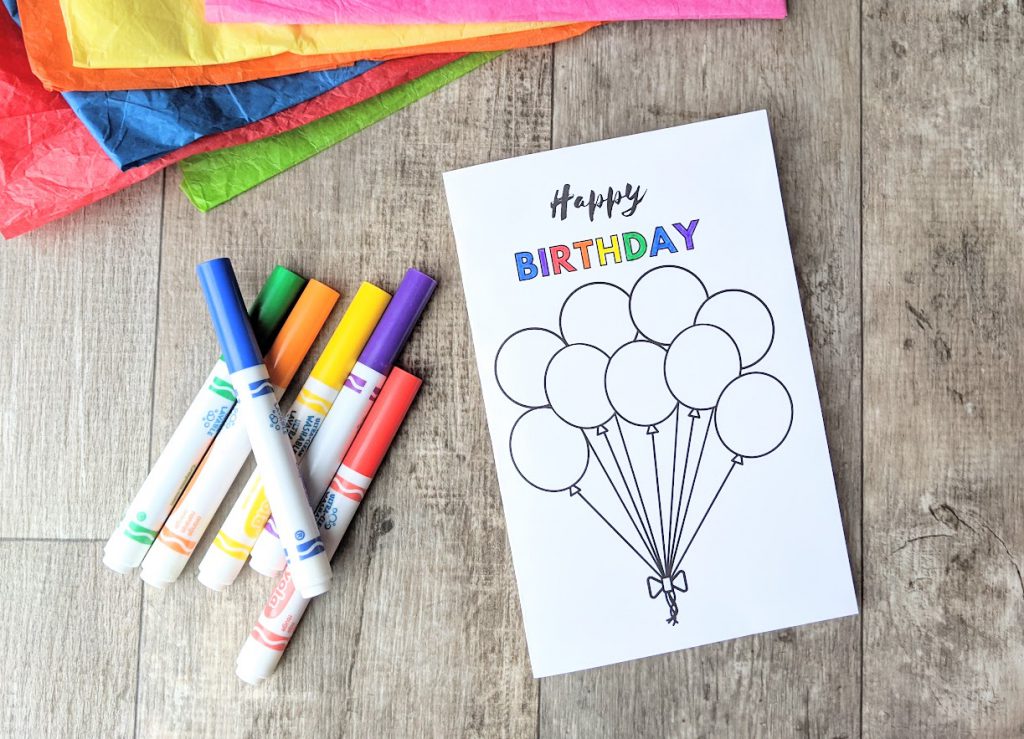 Cut tissue paper into 1×1 inch squares (or 2×2 inch squares if you're making the poster).
Crinkle up the tissue paper and glue it onto the balloons.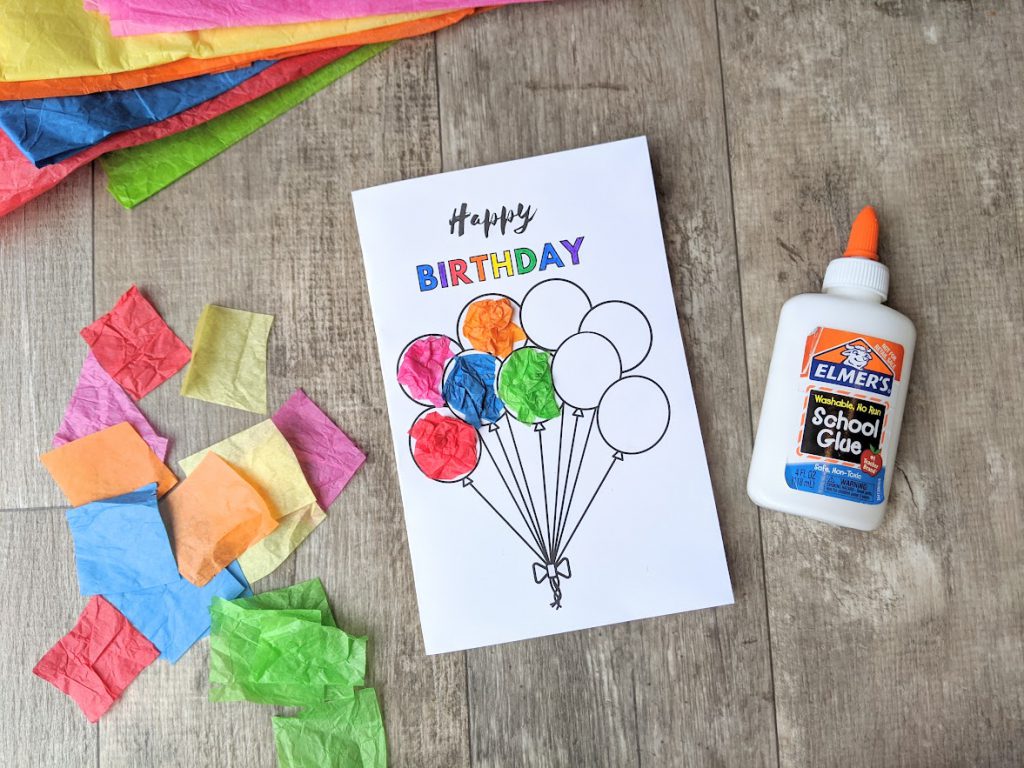 For a more finished look, color the bottoms of the balloons the same color as the balloon and color the bow at the bottom.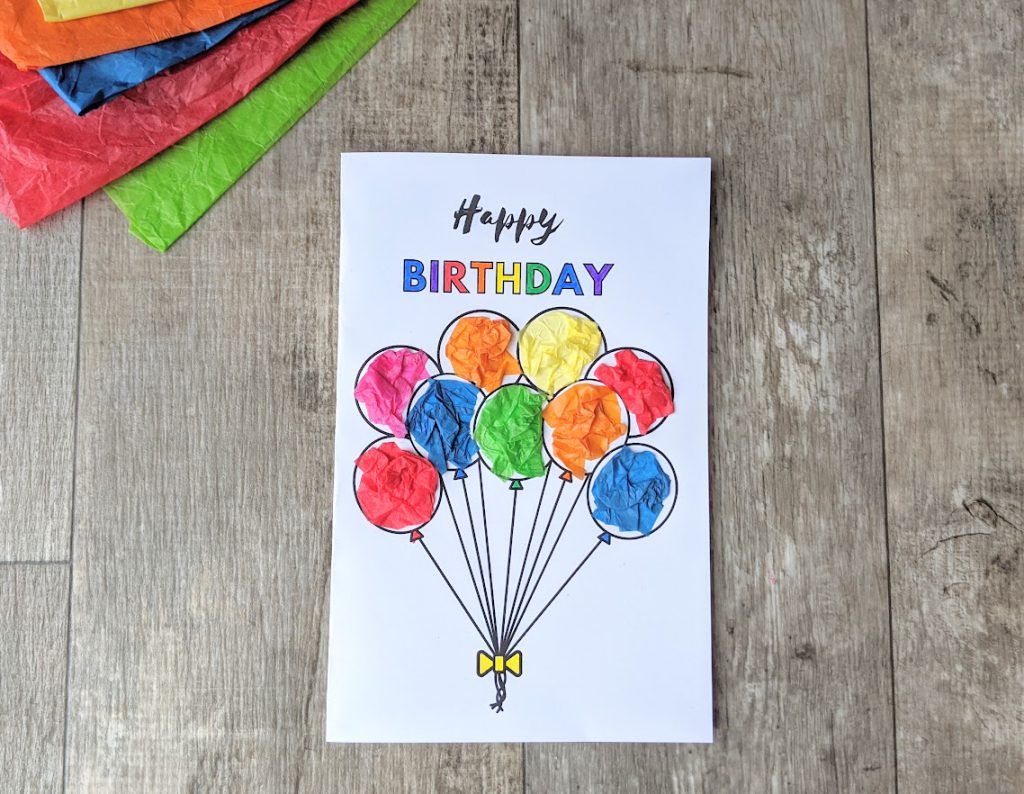 The instructions are the same if you choose to make the poster, just cut the tissue paper into slightly bigger pieces (around 2×2 inch squares).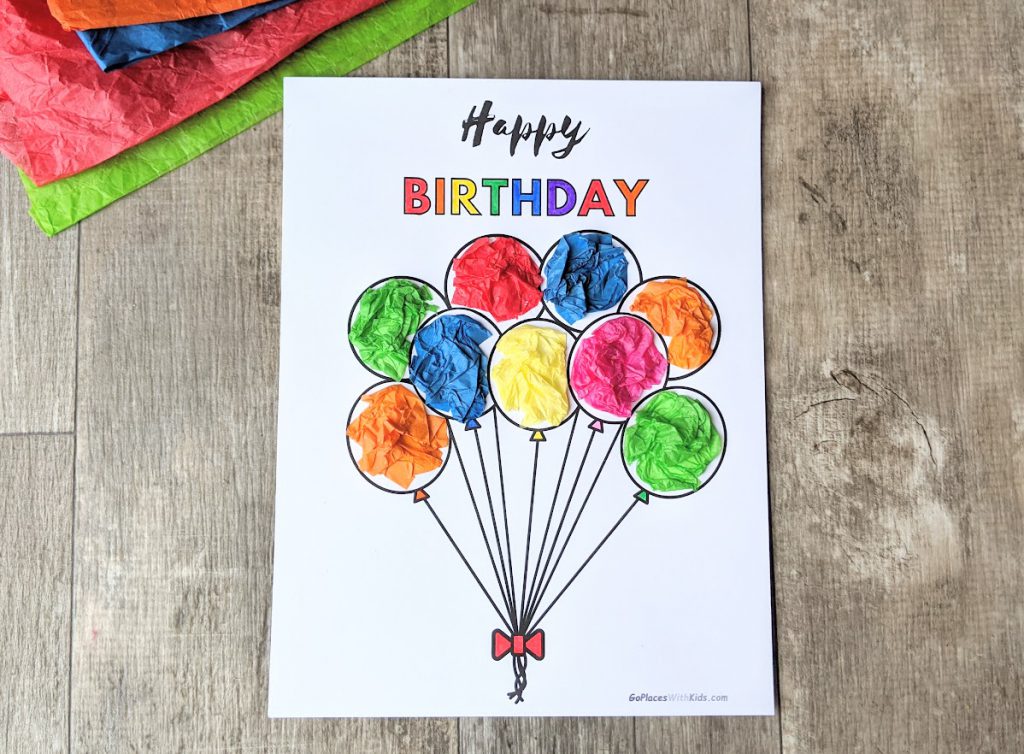 My four-year-old son loved making this craft and was so proud to give it to his friend!
Whether you decide to make the poster or the card, this is a fun and easy craft for kids to make. And it looks so cute when completed!
Other posts you might be interested in:
Fall Leaves Tissue Paper Craft
Japan Preschool Unit- Crafts, Activities, and More!