This page may contain affiliate links, which means that we may earn from qualifying purchases at no additional cost to you.
This time of year we can't get enough of the fall leaves! Ever since the leaves started changing, we've been doing lots of activities centered around the vibrant fall colors.
Our most recent craft was fall leaf painting! This activity is so simple, all you need is some paint, paper towels, and rubber bands.
The ends of the rolled paper towel are perfect for filling in your tree with fall leaves. And the end result is a beautiful fall tree!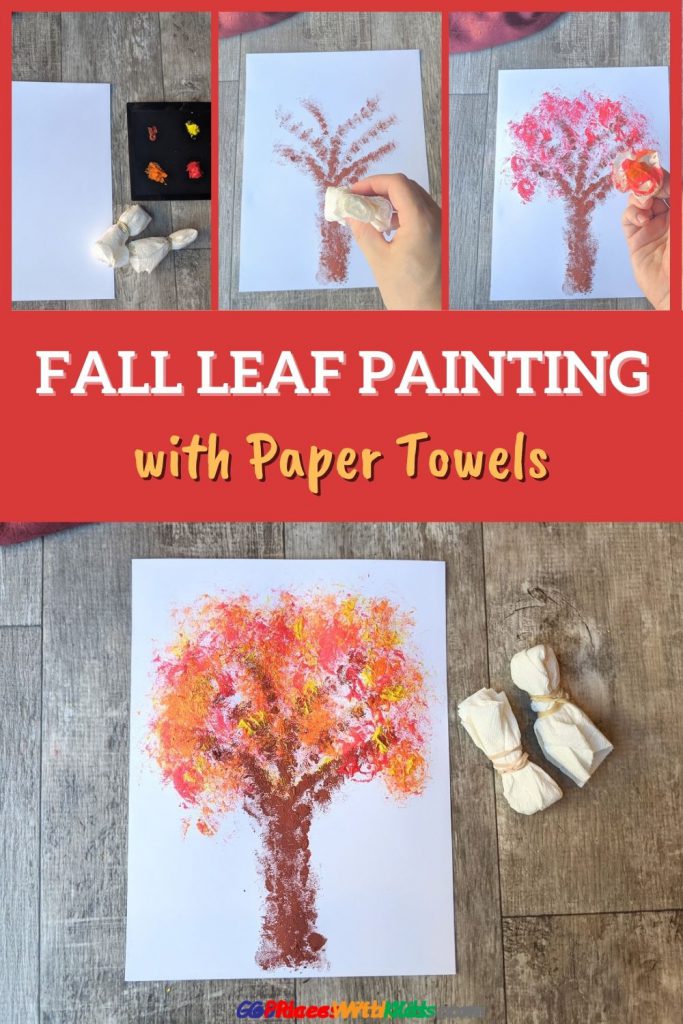 Paper towel painting fall leaves
Materials: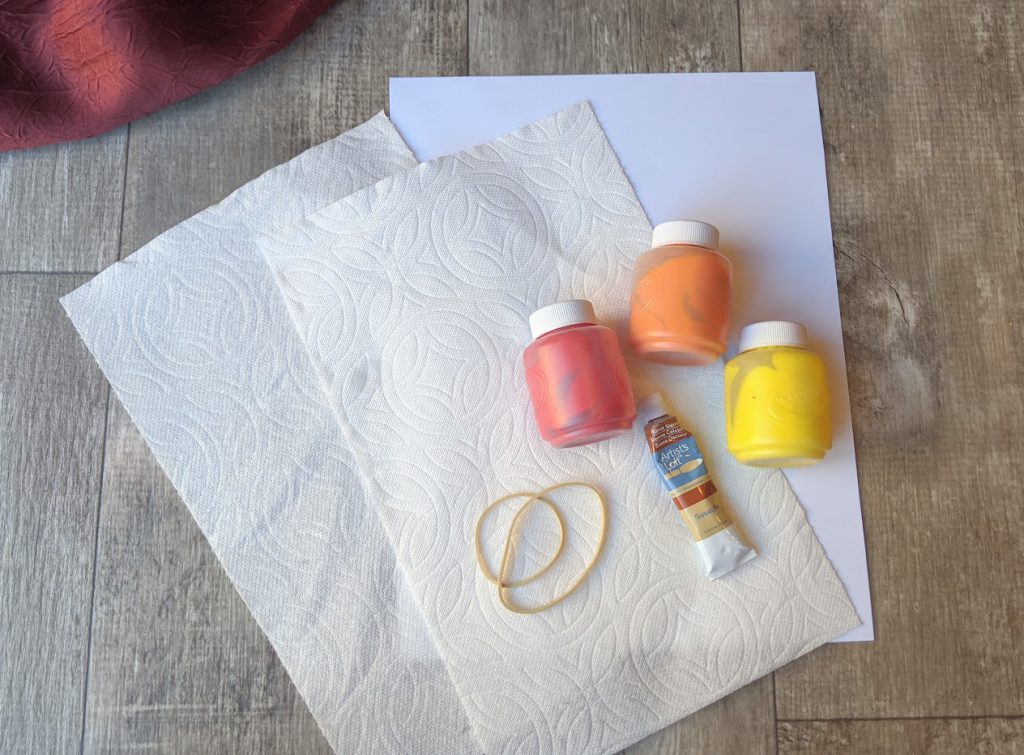 Paper towel half-sheets (2)
Rubber bands (2)
Paint (red, orange, yellow, brown)
Cardstock paper
Instructions:
Take a paper towel half-sheet and loosely roll it up lengthwise.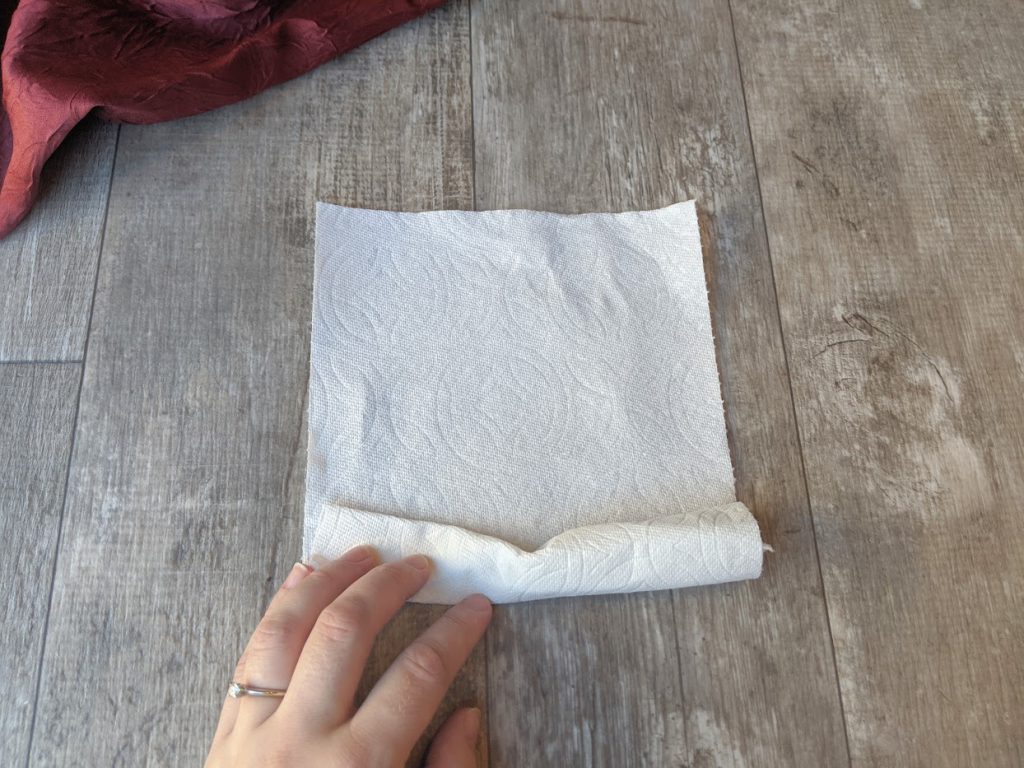 Fold the rolled paper towel in half and secure it with a rubber band in the middle.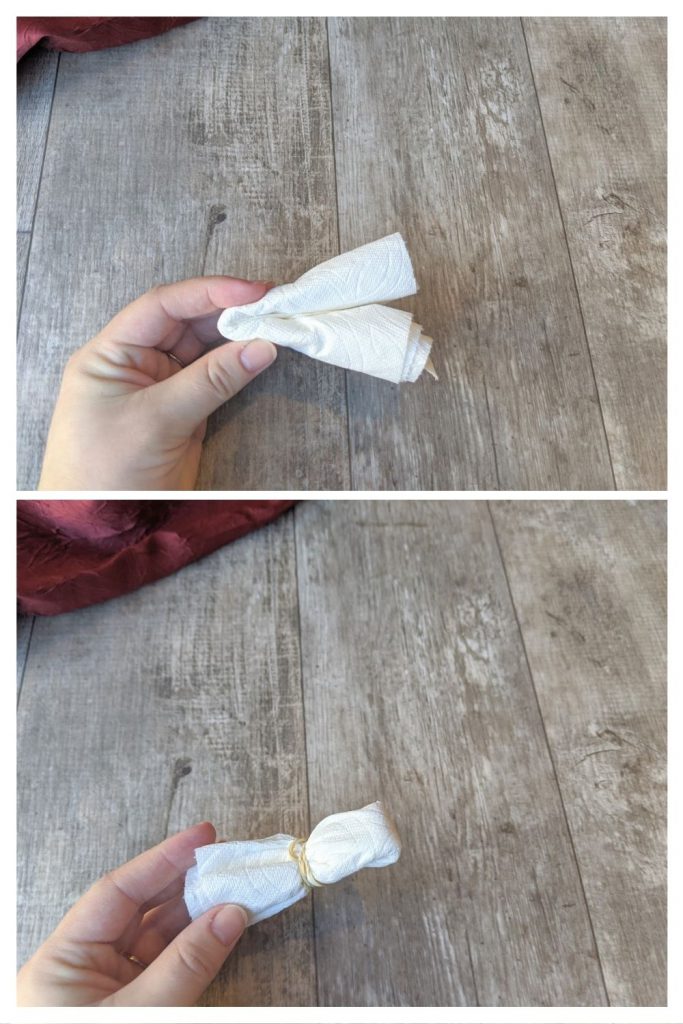 Do the same with the other paper towel.
Dip the folded end of the paper towel brush in the brown paint and dab it on your paper to form the trunk and branches of the tree.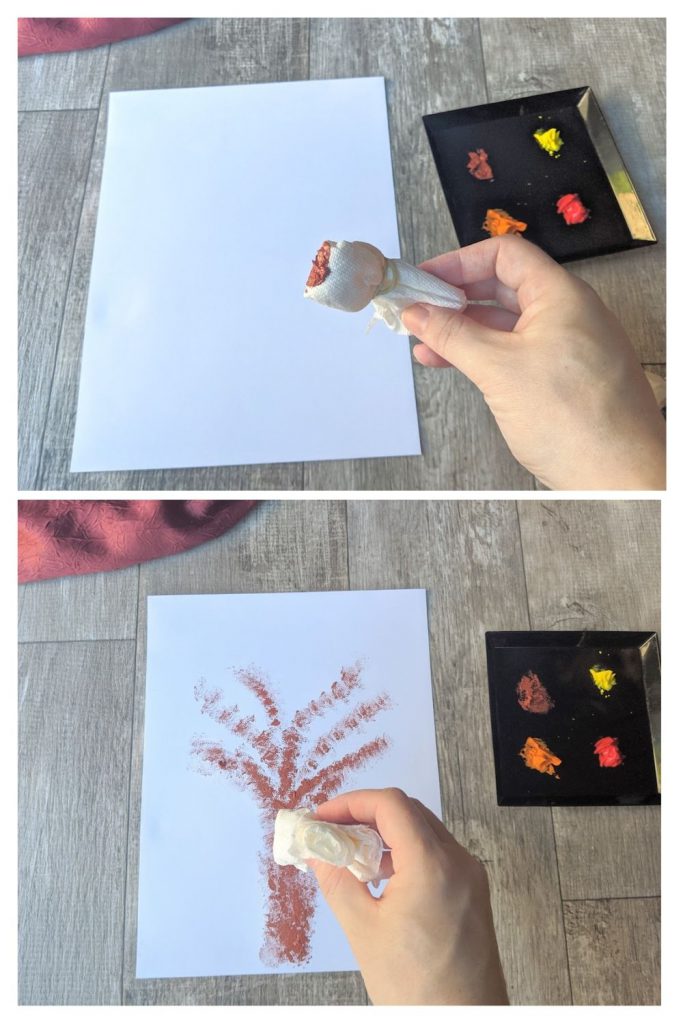 Grab your other paper towel brush and use the open end for the leaves (the opposite side from the one you used last time). Dip the paper towel in the color of your choice and start dabbing it on your branches to create leaves.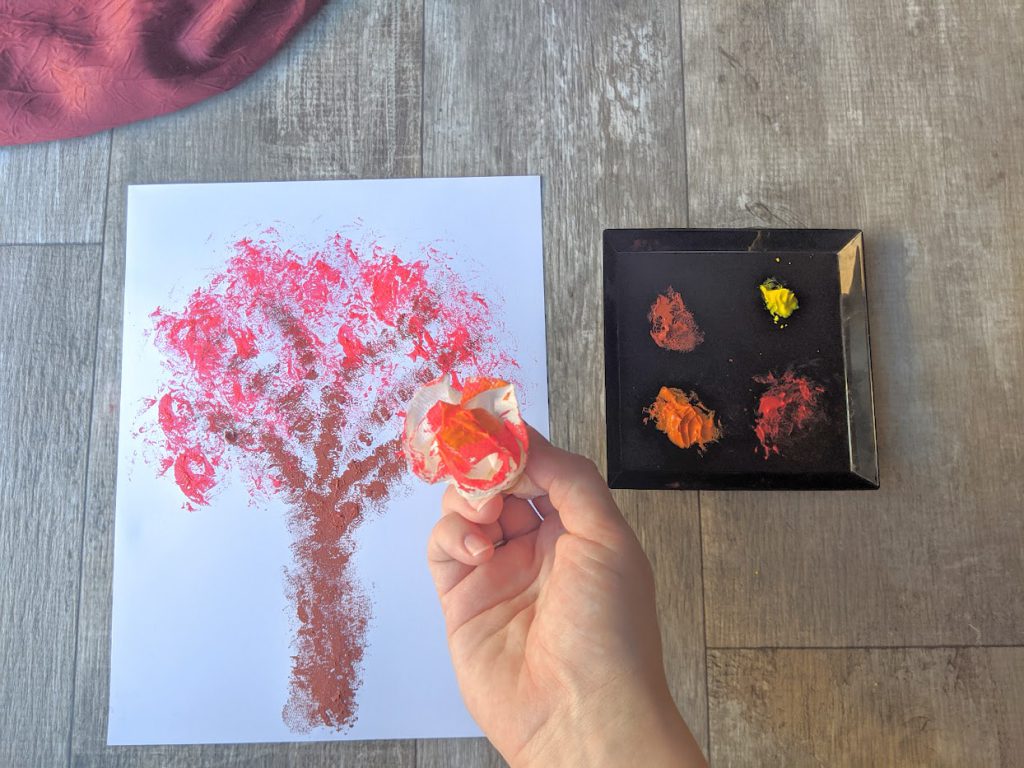 Then continue on with your other colors. No need to change out your paper towel in between colors, it adds to the look when the colors mix.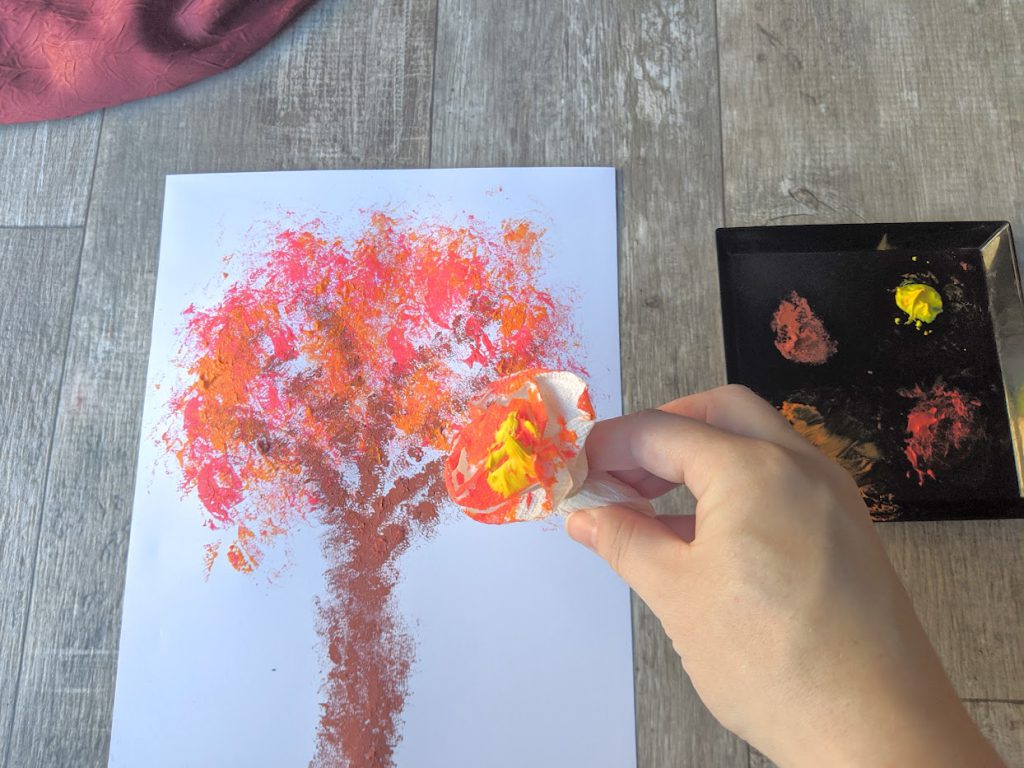 When you've added all of the leaves you want, let your painting dry. And that's all there is to it!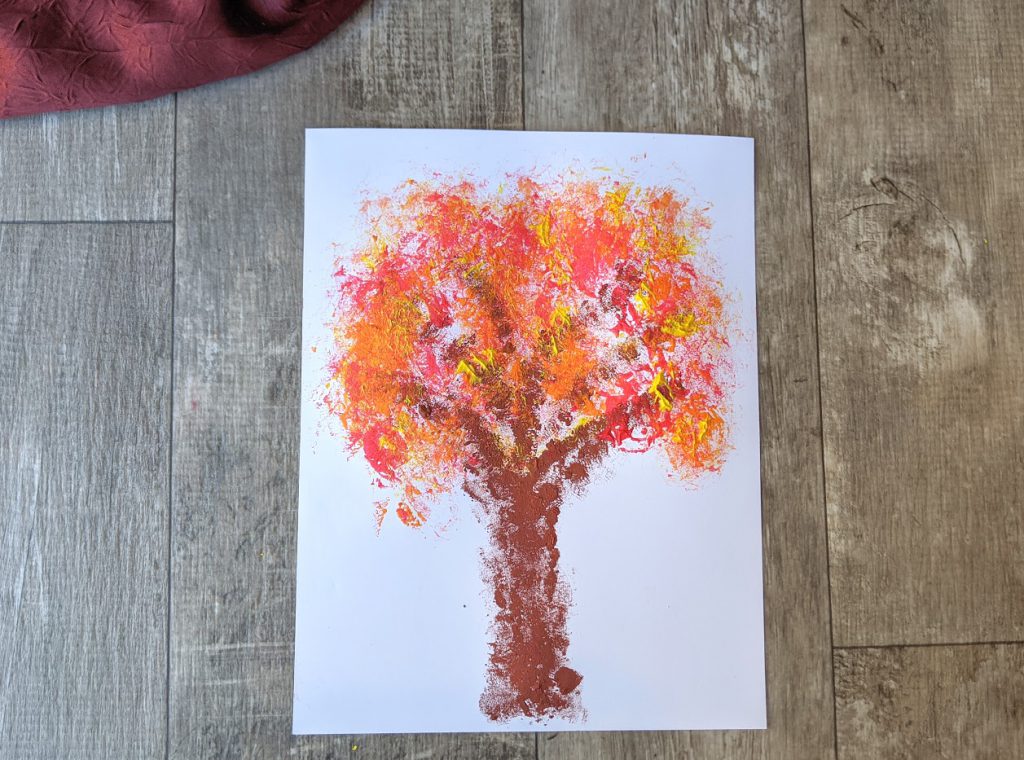 My almost-four-year-old loved everything about this activity, from rolling up the paper towel to painting on all of the colors.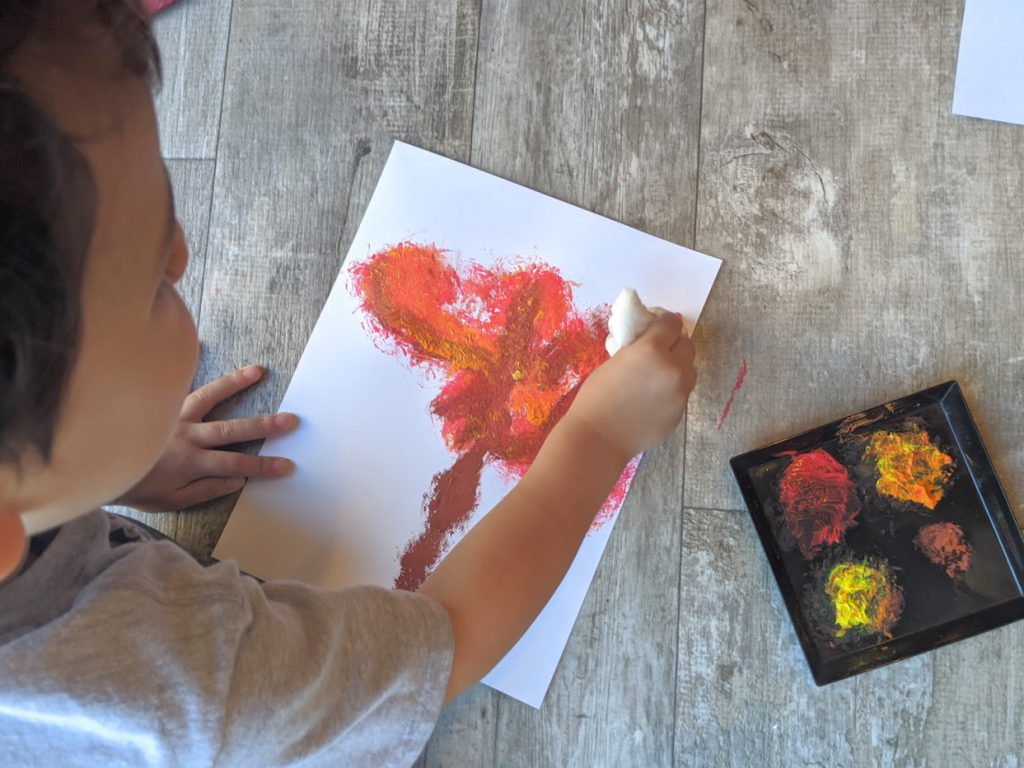 And he was so pleased with his finished product!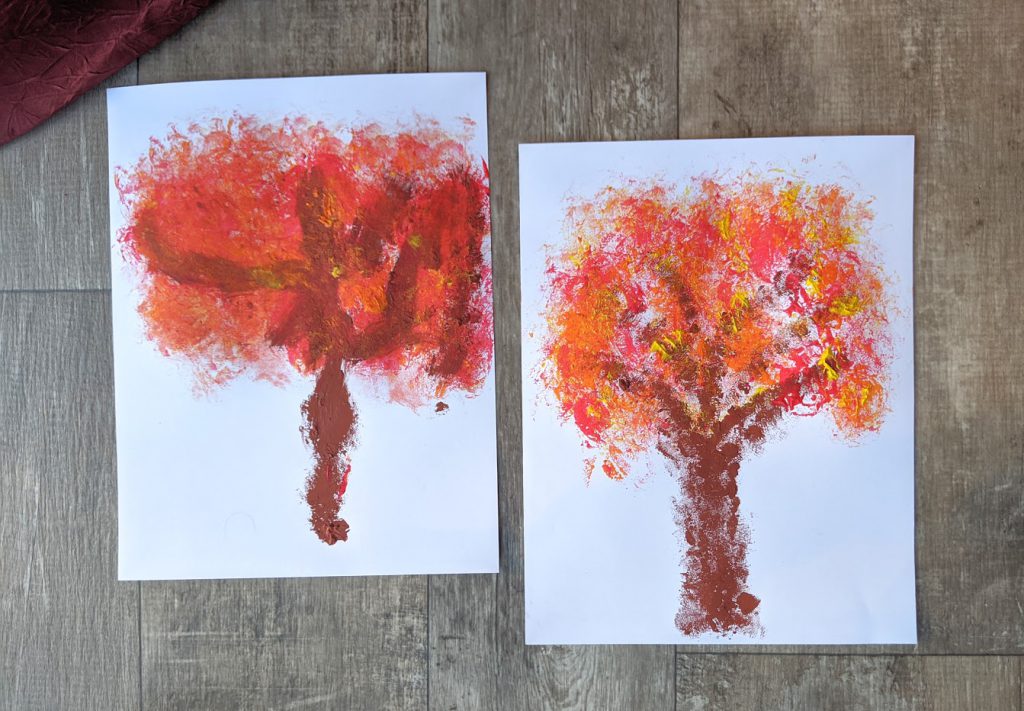 I have to say, fall leaf painting definitely got us in the fall spirit!
Other posts you might be interested in:
Fall Leaves Tissue Paper Craft
Fall Leaf Patterns- with Printable