This page may contain affiliate links, which means that we may earn from qualifying purchases at no additional cost to you.
This easy Valentine's Day card craft is easy and fun for kids to make- and even more fun to receive!
It's almost Valentine's Day- the day of love! And nothing says I love you like a handmade card from a child.
Although the holiday originated in Europe (there's some debate as to the the actual history behind the day), Valentine's Day is now celebrated in countries all around the world.
And while the day has become quite commercialized, the early Valentines were handmade, paper cards expressing love and affection. In fact, the earliest known surviving Valentine (today located in the British Museum) was a poem written in 1415 by a French duke to his wife from prison.
So this Valentine's Day we're making our own handmade cards!
This simple card is made using colorful tissue paper and glue. It's a great activity for developing fine motor skills and getting in a little scissor practice. Even very small children can make this craft with a bit of assistance.
And the finished product is so cute! Kids will be so excited to give their labor of love to a friend or family member.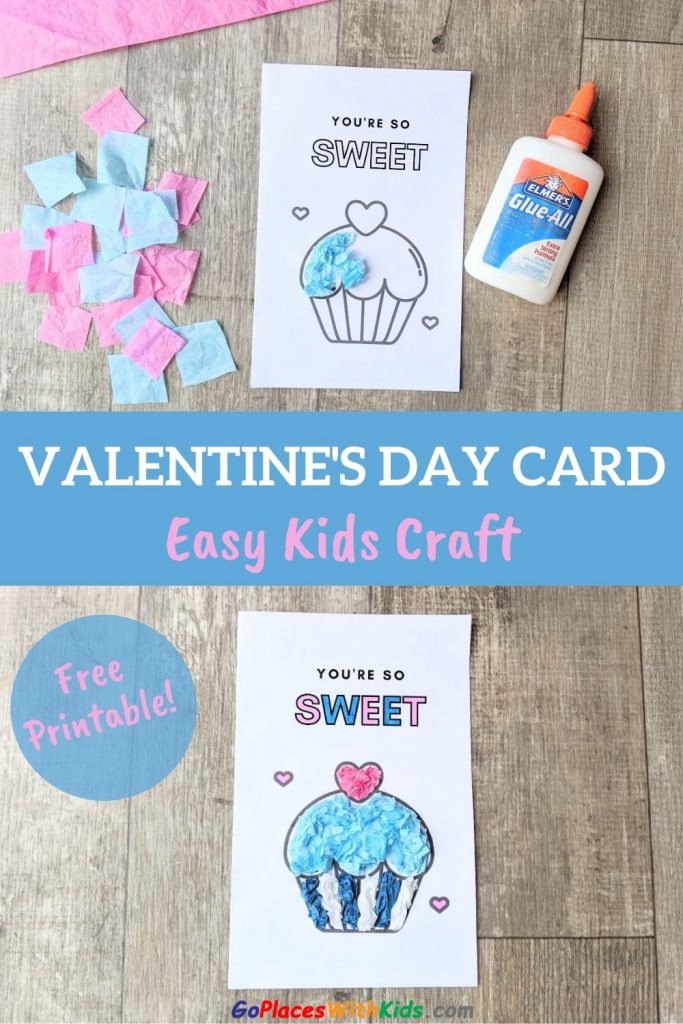 Valentine's Day Card Kids Craft
Materials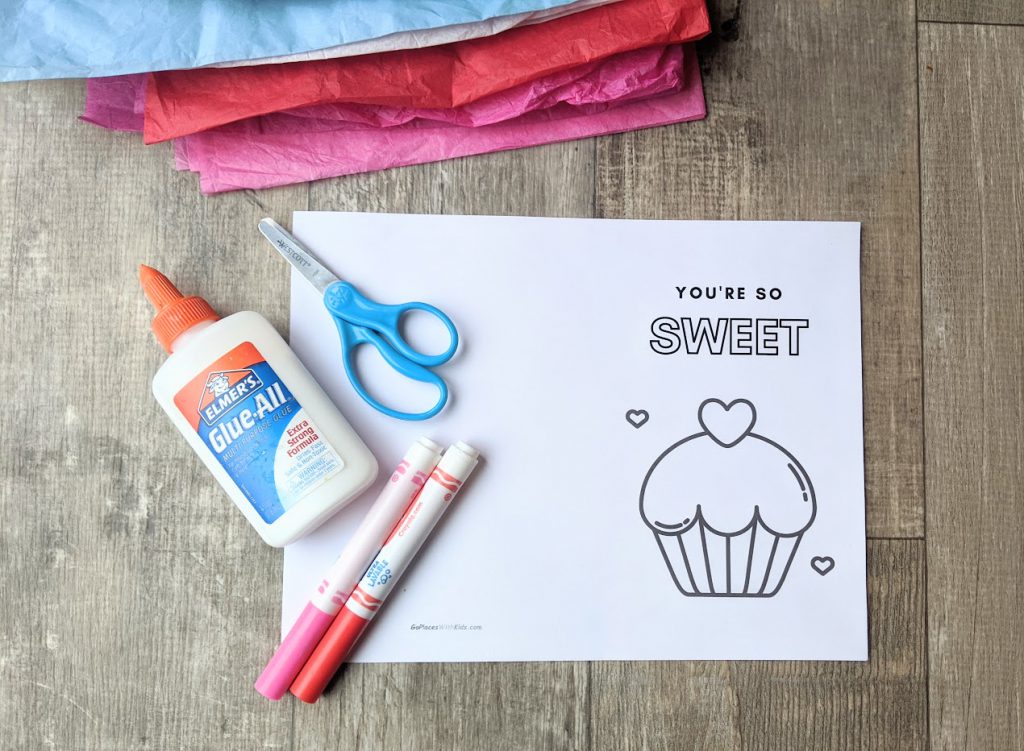 Valentine's Day card printable (download below)
Cardstock paper
Colored markers
Glue
Scissors
Instructions
First, print out the Valentine's Day card from the printable available for download below on cardstock paper.
Then fold the paper in half to make a card.
Decide what colors you want to use for decorating your cupcake. Cut tissue paper of the appropriate color into approximately 1×1 inch squares.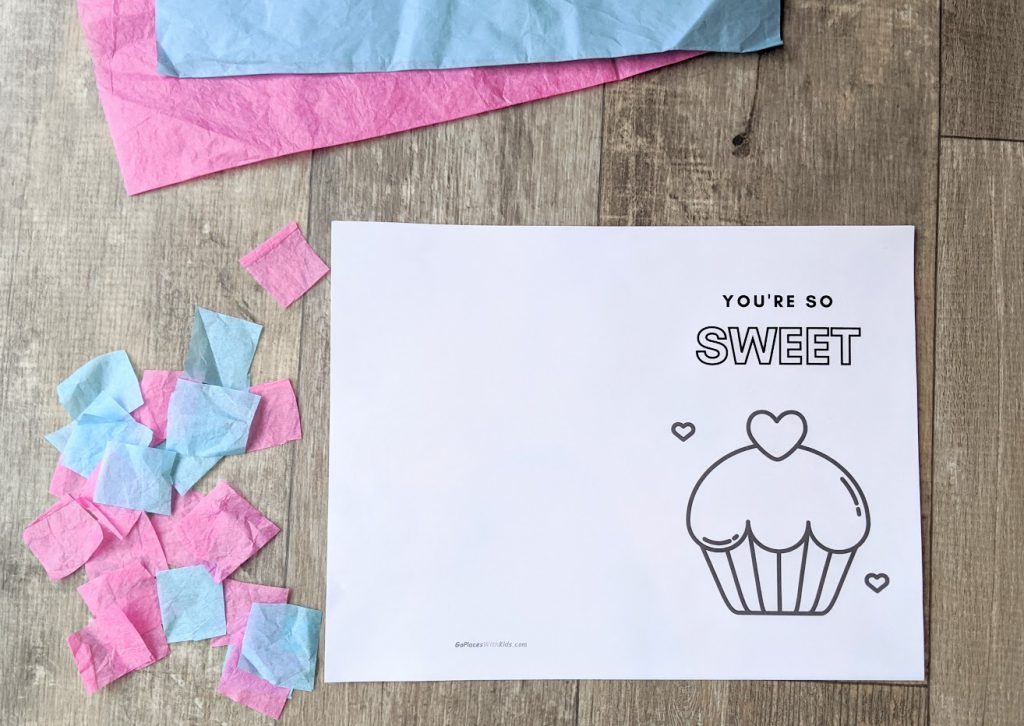 Crinkle up the tissue paper and glue it onto the cupcake.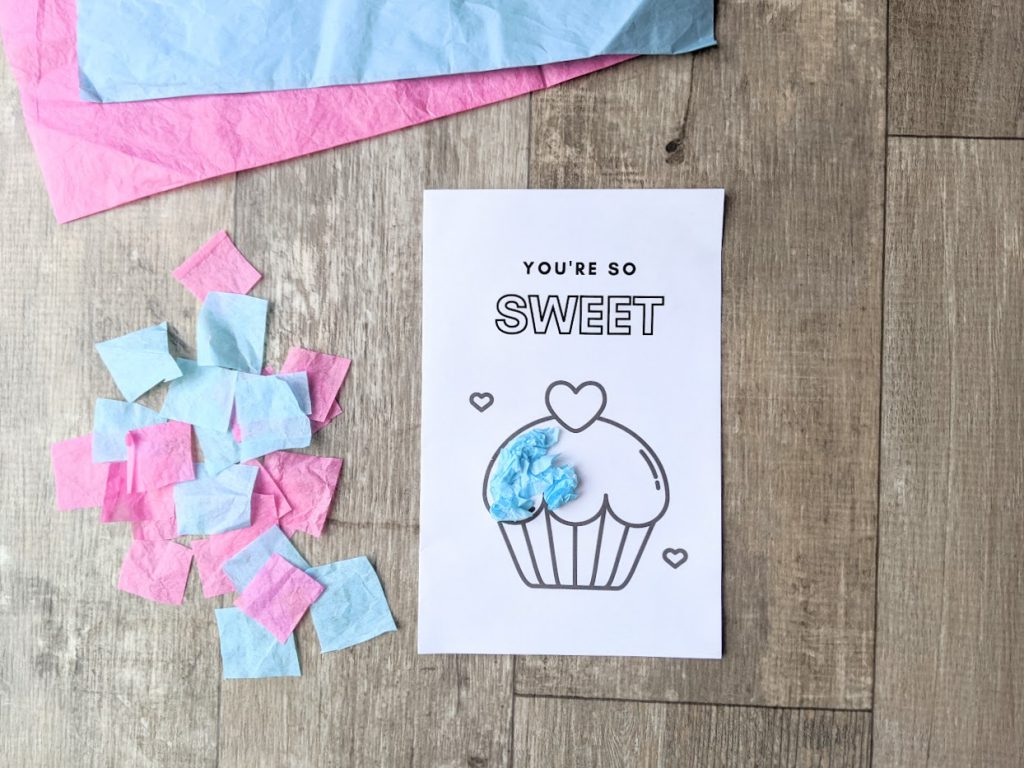 Use markers to color in the letters of "sweet" and the small hearts.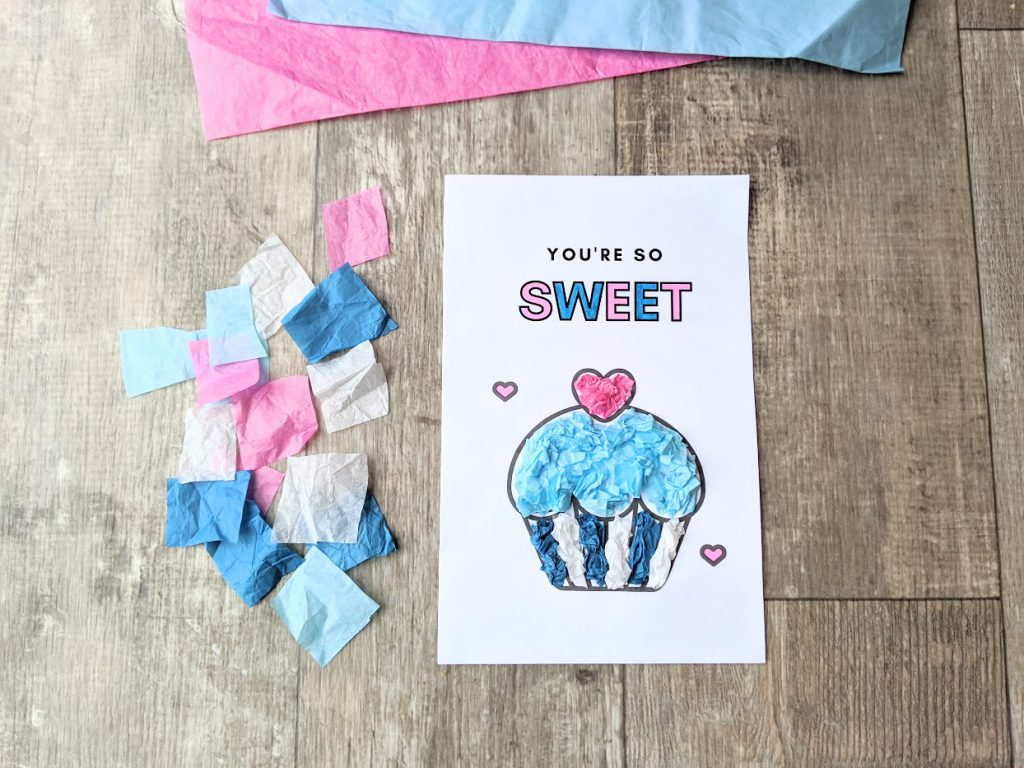 And now you have a sweet, personalized card! Write your message on the inside and see the receivers eyes light up at this thoughtful, handmade gift.
Other posts you might be interested in:
Simple Birthday Card for Kids to Make
Philippines Preschool Unit- Crafts, Activities, and Free Printables!