This page may contain affiliate links, which means that we may earn from qualifying purchases at no additional cost to you.
This Thanksgiving, help your child think of all that they are thankful for with this easy cornucopia craft for kids!
Thanksgiving was originally a harvest festival in the United States, but continues today as a holiday for family gathering and expressions of gratitude.
A cornucopia, or horn of plenty, is a common symbol of Thanksgiving in the US. It represents an abundance of good things and an appreciation for what we have.
And this cornucopia craft is a perfect way to help your child identify the abundance of good things in their own life!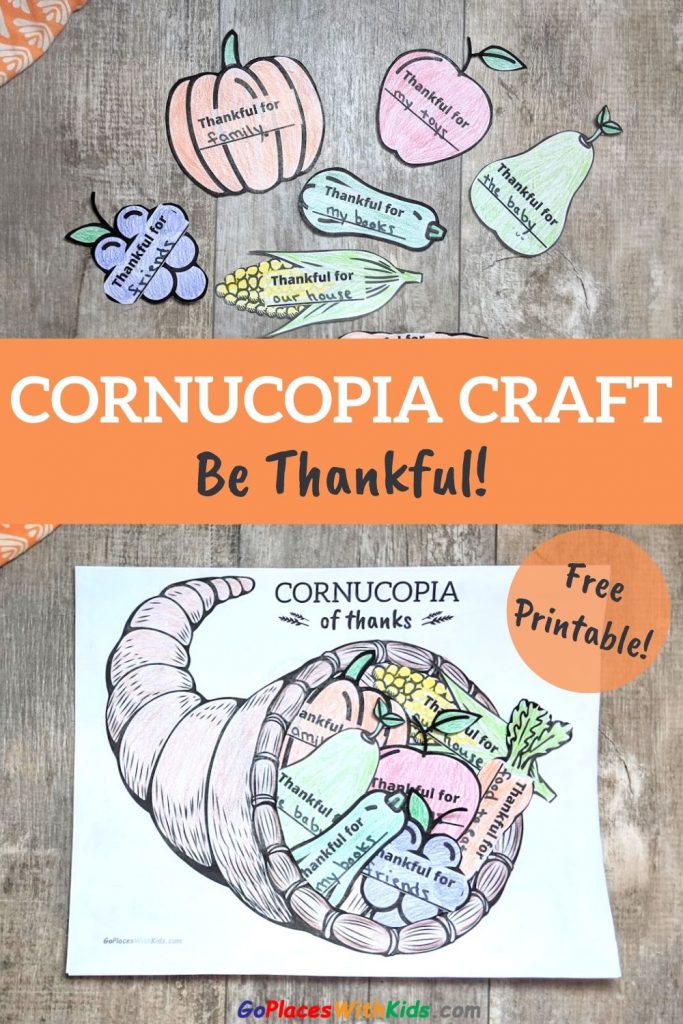 Cornucopia Kids Craft
Materials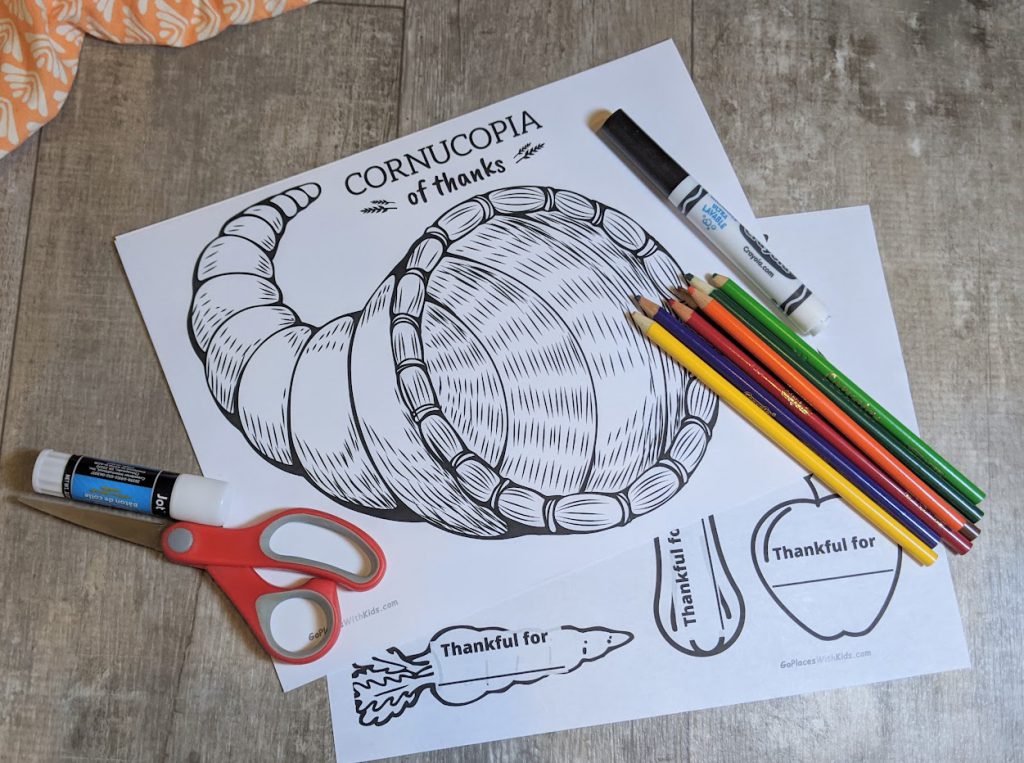 Cornucopia printable (download below)
Cardstock paper (optional)
Scissors
Black marker/pen
Colored pencils
Glue
Instructions
This craft is simple and fun: write what you're thankful for on the food, color the food and cornucopia, add the food to the cornucopia.
That being said, there are a couple of different ways you approach the assembly and implementation.
Pocket or no pocket
Your first option for assembly is to simply glue the fruit and vegetables onto the cornucopia. Fast and easy.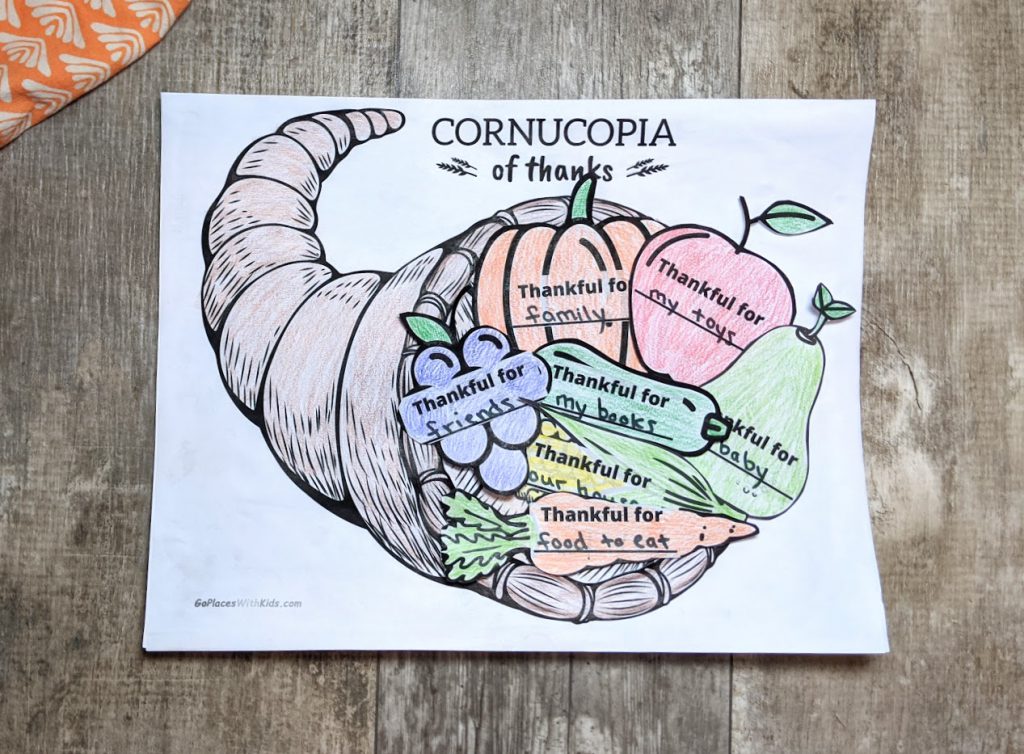 However, you can also make a pocket so that you can actually stick the fruit and vegetables into the basket. To do this, just cut along the inside rim of the horn on the left side and bottom.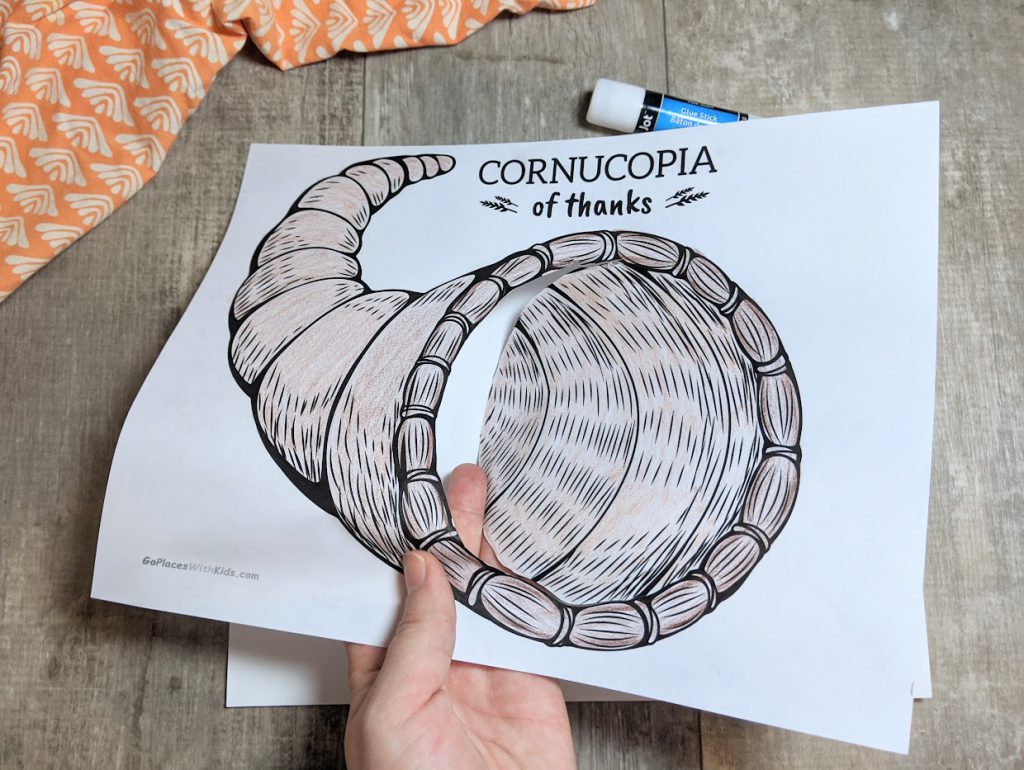 Then glue your cornucopia paper to a piece of cardstock paper. Make sure to glue down the visible inside of the cornucopia but leave the outer part of the cornucopia unglued so that there is a place to insert the fruit and vegetables. Also, glue the white outer edge securely to the paper.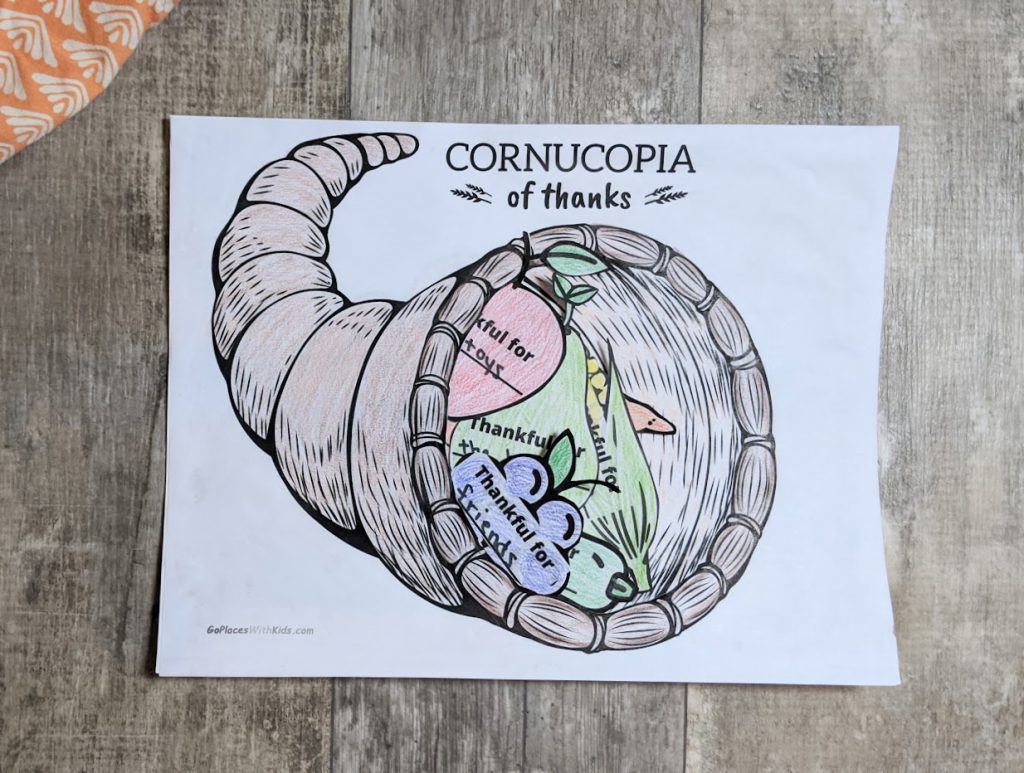 Week of thanks or one-time craft
This is a craft that you can easily sit down and complete all in on sitting.
Or you can spread it out over the week leading up to Thanksgiving. Have your child think of one new thing they're thankful for each day in the week and add it to the cornucopia.
Then on Thanksgiving, you can sit down together and look at all of the things they are thankful for!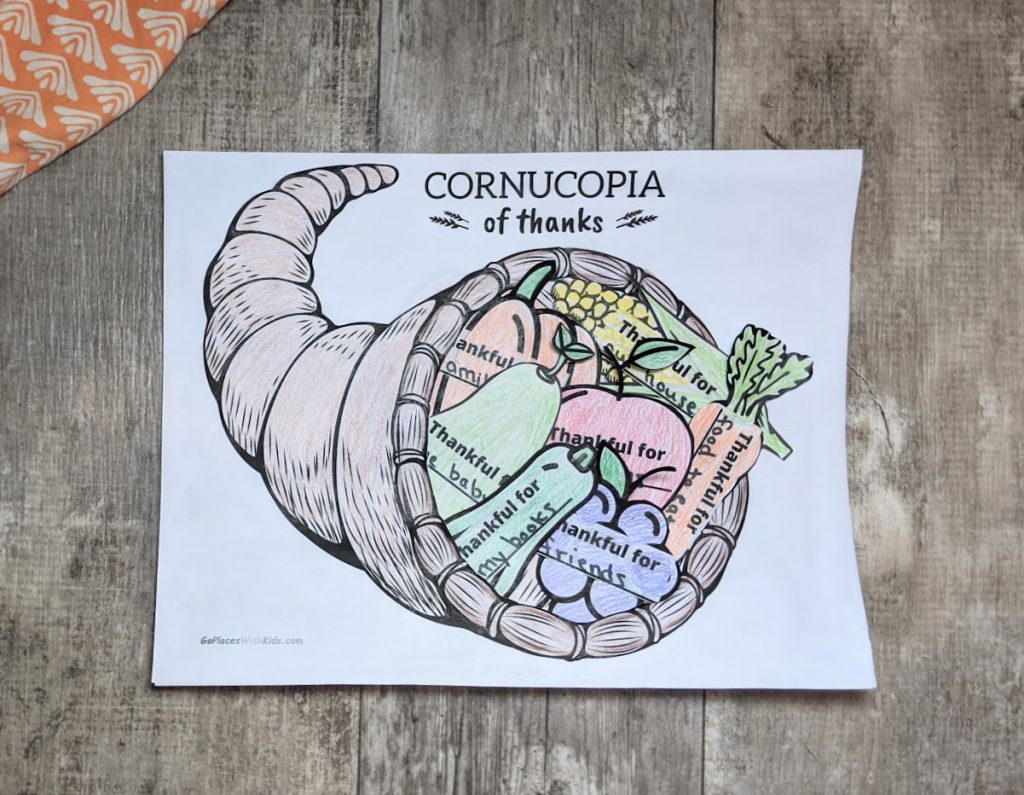 All in all, this cornucopia craft is not only fun and simple to make, but it also helps kids to think about all that they are thankful for! And when it comes down to it, that's the true meaning of Thanksgiving!
Other posts you might be interested in:
Fall Leaf Patterns- with Printable
Easy Christmas Tree 3D Craft for Kids